This post may include Amazon links. As an Amazon Associate I earn from qualifying purchases.
This last week I didn't finish a SINGLE book. That's very rare for me, but sometimes life just gets in the way. I was able to spend a really fun evening with friends one night and then had a long hair appointment another, and Halloween took up still another night. Also, Friday was the last day of the quarter and grades are due on Monday, plus my Montana grandkids and their parents arrive on Wednesday for a visit. Add to that the fact that I read 147 pages of Maybe You Should Talk to Someone by Lori Gottlieb and after having no desire to even pick it up for two days, decided to call it quits…again. I don't know why I can't get into this memoir that so many others loved. Anyway, I hope to get a little more reading time in this week, but with those sweet grandbabies around, it's probably going to be another slow one. I hope your reading is progressing better than mine!
Hosted by Kathryn at Book Date
Currently Reading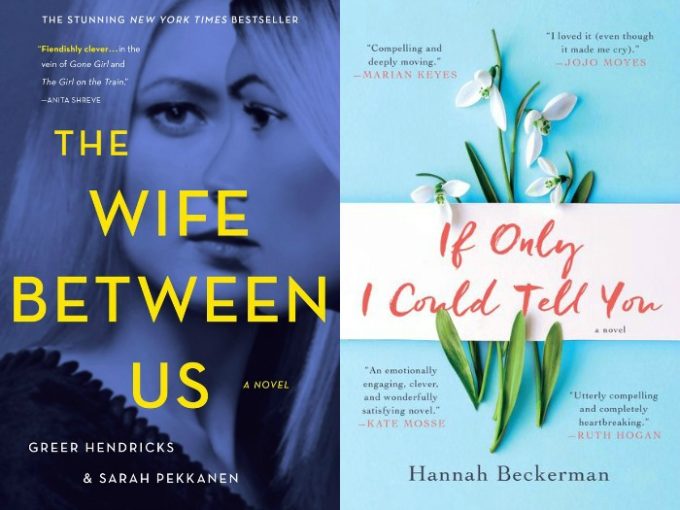 I have about 4 hours left in the audiobook of The Wife Between Us by Greer Hendricks and Sarah Pekkanen. I'd been listening to a lot of nonfiction and needed a bit of a palate cleanser and The Wife Between Us has been perfect for that. I'm looking forward to seeing how it all comes together.
Just as I was struggling with whether or not to give up on Maybe You Should Talk to Someone, my Libby hold came in for If Only I Could Tell You by Hannah Beckerman. That made the decision for me. At about 40%, I'm more or less enjoying this story of two sisters and their mom holding big resentments and big secrets from each other. It's light and easy for me at this hectic time.
Likely to Read Next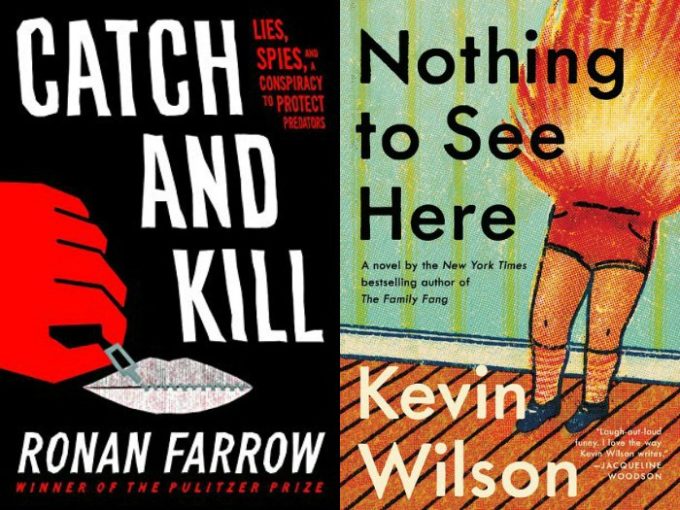 After reading She Said by Jodi Kantor and Megan Twohey (my review), I've craved more of the same. Catch and Kill by Ronan Farrow uncovers the lengths individuals and companies have gone to to cover up abuses of power in the workplace. It seems like the perfect companion to She Said, so I'll be getting back on track for

Nonfiction November

by listening to this one next.
My reading life seems to be guided by Libby holds at this time of year and Libby says that Nothing to See Here by Kevin Wilson will be available "in a few days." I didn't really care for his last book, The Family Fang, so was going to skip this one, but so many people liked it, I felt I at least needed to give it a try. Since it's not an ARC, there's no pressure to continue if it doesn't work for me, but I'm hoping to be pleasantly surprised.
I hope you have a great week in books!