This post may include Amazon links. As an Amazon Associate I earn from qualifying purchases.
Hosted by Kathryn at Book Date
I know the folks in the east and the mid-west must think we're a little nuts out here in the west because everything seems to stop over anything more than a couple inches of snow, but it's just so rare for us. Last week we got several inches on Monday and had a snow day. Then it started in again on Friday afternoon and by Saturday morning I had 7 inches at my house. We're supposed to get a little more Sunday night into Monday morning and then another big one starting Monday night. The real problem around here is that it's hilly and we just don't have the equipment to keep anything but the major roads clear. When there's a hard freeze every night the roads get so icy. I'm hoping my school district doesn't panic this week, and we do some late starts instead of canceling because I really don't want to be going to school ALL summer!
Last Week's Read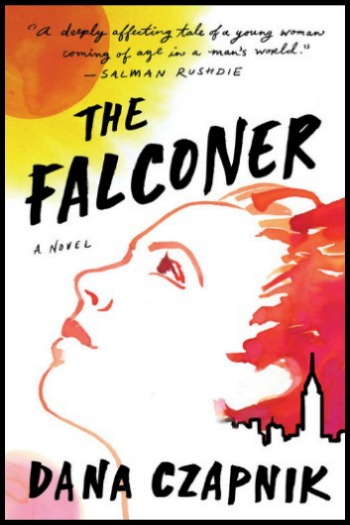 I tend to really like coming-of-age stories, but hadn't read one in a really long time. The Falconer by Dana Czapnik reminded me why I like them so much. This little novel had so much going for it. Set in 1993 NYC, I loved reading about teens and their angst before the age of constant communication. Lucy, the protagonist was a smart, talented basketball player secretly in love with her best friend. And the writing was fantastic. I'll be reviewing The Falconer later this month.
Currently Reading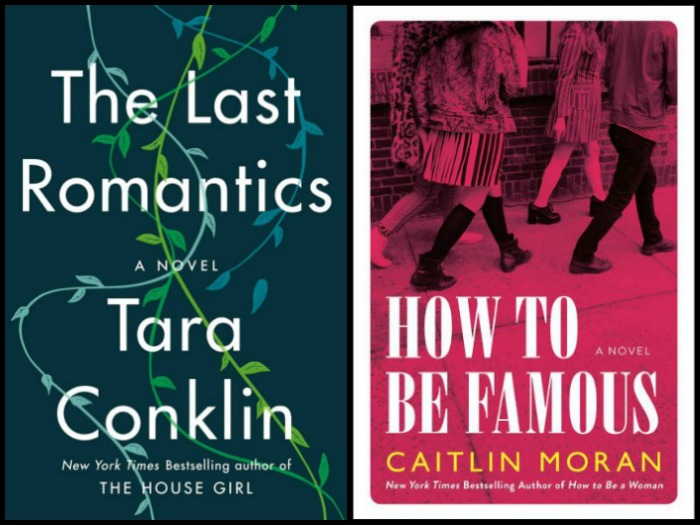 I ended up DNFing Death is Hard Work by Khaled Khalifa after about 40%. There were just too many long bird walks to keep me interested in the core of his story.
I first started listening to The Last Romantics by Tara Conklin, but quickly realized that there was just going to be too much happening for me to enjoy the book on audio, plus my library hold had come in. To say I'm liking this book is a HUGE understatement. I'm loving it! I really thought I'd finish on Saturday, but a bad chest cold had me doing much more sleeping than I'd expected. I only have about a quarter left, so as soon as I finish writing this post, I'm going to finish, though it's one of those book where I'll also be sad to get to the end.
I'm really struggling with finding the right audiobook right now. In addition to The Last Romantics, I also very briefly tried The Atlas of Reds and Blues on audio and realized that it was just far too unusual to listen to. Then, I turned to my backlist and started listening to How to be Famous by Caitlin Moran. I really liked her first book, How to Build a Girl, but this one just isn't doing much for me. I rarely DNF an audiobook, but I think I'm about to on this one.
Likely to Read Next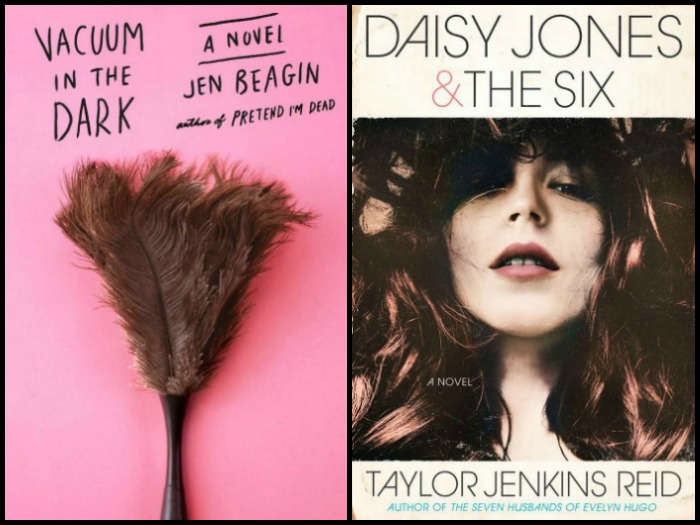 I have lots of February books I still want to read, but Vacuum in the Dark by Jen Beagin is my last ARC for the month. I'm looking forward to this story, billed as laugh-out-loud funny, about a woman who cleans houses for a living.
If we have lots of snow days this week, I'll at least get some extra reading time and I think I'll treat myself to a book I've looked forward to for a long time, Daisy Jones and the Six by Taylor Jenkins Reid. If it's anywhere near as good as the Seven Husbands of Evelyn Hugo, I'll be happy. (my review)
I hope you have a great week in books!
Disclaimer: There are Amazon Associate links contained in this post.