This post may include Amazon links. As an Amazon Associate I earn from qualifying purchases.
Hosted by Kathryn at Book Date
Like other parts of the country, it was a wild weather week around here. We had snow. A lot of snow. Typically when it snows around here, the next day is warmer and it all melts. This time it stayed cold plus snowed a little more, so with lots of snow on side streets and parking lots, school ended up being canceled Monday, Tuesday and Wednesday. We went on Thursday and then we had Friday off for the 4-day President's weekend. It was a tough week of work! I can't say I used all that extra time off as well as I could have, but I did manage to get my taxes done, clean out my file cabinet, and I do a lot of reading. February has truly been a stellar reading month for me. I hope your reading is going just as well!
Last Week's Reads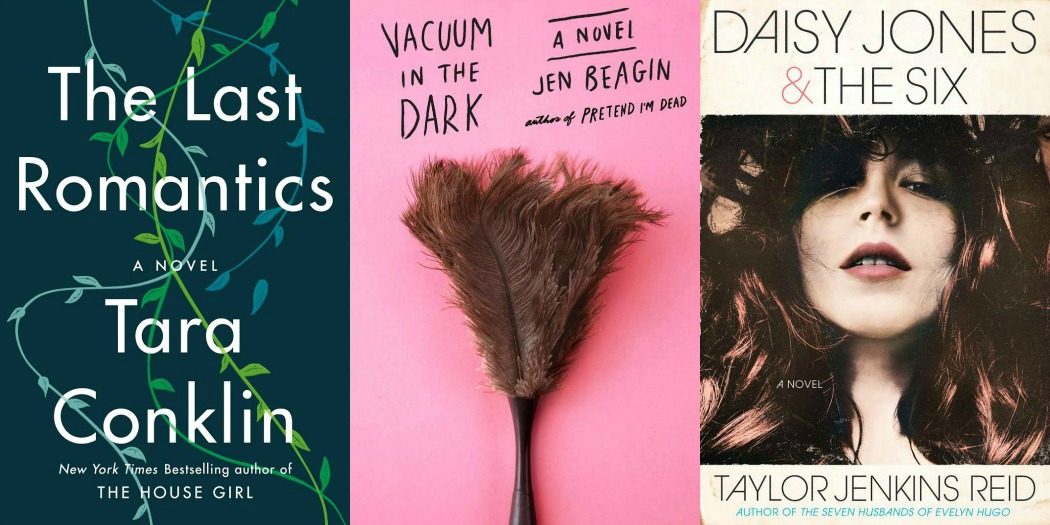 The Last Romantics by Tara Conklin was one of those books that I hadn't even considered until I started seeing some great reviews. I was able to get it right away from the library, and dove right in. I loved it so much that I reviewed it immediately. If you missed it you can see my full review here.
I hadn't realized Vacuum in the Dark by Jen Beagin was a sequel until right before I started it, but I honestly don't think it mattered. For me, the book was just okay. Some sections I liked, others I didn't. I'll be doing a mini-review at the end of the month.
I absolutely ADORED Daisy Jones and the Six by Taylor Jenkins Reid. I could not put it down and finished it in just over 24 hours which is very unusual for me. Some people may be thrown by the interview format, but I loved it. It's almost a documentary about what was supposed to be one of the biggest rock bands of the 70's and it literally transported me back to that era. Fantastic! Full review next week.
Currently Reading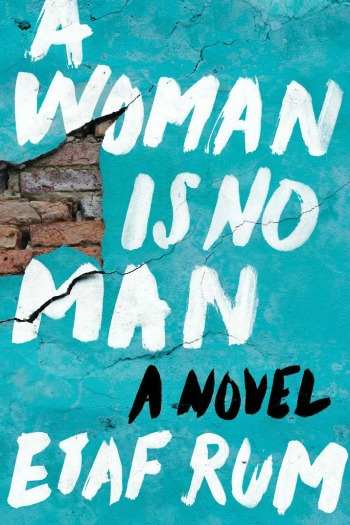 The next book I picked up, A Woman is No Man by Etaf Rum, I'm also really enjoying. It's the story of three Palestinian Muslim women living in New York. Spanning 1991 to 2008, the book is told from each of their perspectives, focusing on the push and pull of maintaining their own culture versus life in America. I was surprised to find that the story has an element of mystery to it, which I'm really enjoying.
Likely to Read Next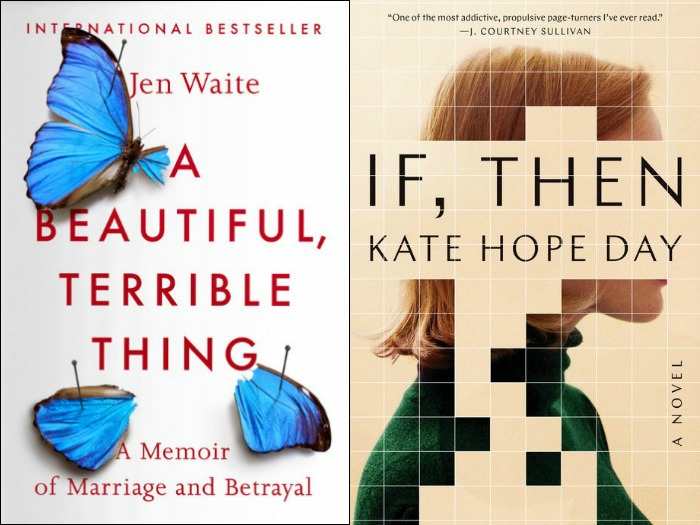 I've continued to struggle with finding the right audiobook for me right now and appreciate all the great suggestions. I'll be investigating many of those. On Saturday, Catherine from The Gilmore Guide came over for a visit and lunch. I always love it when we can get together in person and talk books. This time was even more exciting because she brought me 14 print ARC's that she recently picked up for me at the American Library Association conference in Seattle. Fourteen! She also suggested trying A Beautiful, Terrible Thing by Jen Waite on audio. I was immediately able to download it through Libby and will start it this week. Fingers crossed that nonfiction works!
If, Then by debut author Kate Hope Day tells the story of residents of a small Oregon community that begin having troubling visions, alternate realities. It's not a typical sort of book for me, but I'm in the mood for something a little different and the book has received quite a bit of early praise.


I hope you have a great week in books!

Disclaimer: There are Amazon Associate links contained in this post.