This post may include Amazon links. As an Amazon Associate I earn from qualifying purchases.
Hosted by Kathryn at Book Date
Was the Easter bunny good to you? I know my grandkids were pleased. Many of you experienced another huge winter blast last week and I'm so sorry. It's time to put an end to all that! We had quite a bit of rain, but it was mixed with sunshine, and the last couple days have been gorgeous. With trees budding and flowers blooming spring is finally fully underway. Now if I could just get my front porch in shape and plant my flower pots, I could soon start enjoying reading in my very favorite spot. Where's your favorite reading spot when the weather is nice?
For something a little fun this week, stop by tomorrow, where you'll find I'm sharing a little glimpse into how I got started in book blogging.
Last Week's Reads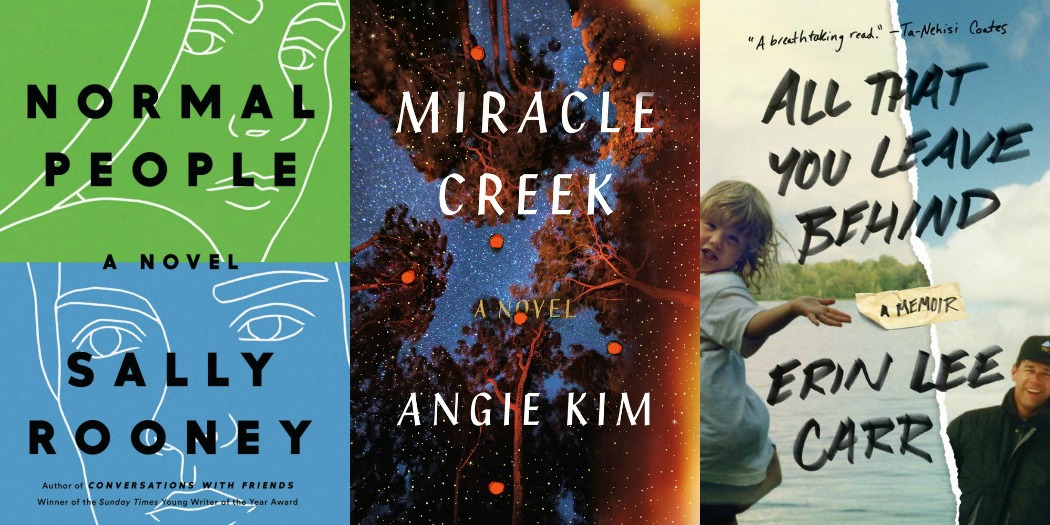 Normal People by Sally Rooney was a gut punch of a read, but it was also very fast. I finished it early last week and like so many others, I loved it. I'll have a full review on Thursday.
I really liked Miracle Creek by Angie Kim, but I wasn't over the top crazy about it, like I've seen from a lot of reviews. I used to love courtroom dramas, but after this and The Better Sister by Alafair Burke (my review) I'm beginning to think they might not be for me anymore. I'll have a mini-review next week.
I finished listening to All That You Leave Behind by Erin Lee Carr on Saturday and I have a lot of mixed feelings about it. The author wanted to pay tribute to her dad, journalist David Carr, and share both their experiences with addiction. She did all that, but I still had issues. Mini-review next week.
Currently Reading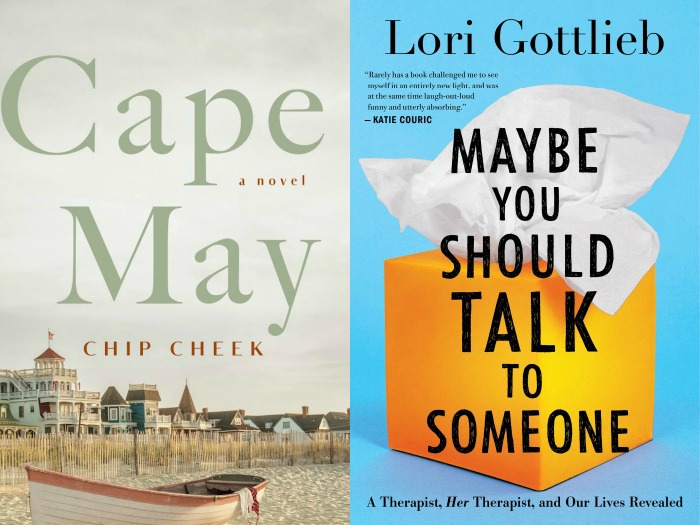 At the 45% mark, I'm really enjoying Cape May by debut author Chip Cheek. Taking place in 1957, it's the story of a very young, innocent couple on their honeymoon in a largely deserted beach town. They get taken under the wing of some slightly older, very wealthy people and their eyes are opened to a whole other world.
I really wanted to go with fiction for my next audiobook, but nothing was speaking to me, so I decided to try Maybe You Should Talk to Someone by Lori Gottlieb. Another memoir, this one is about the author's experiences as a therapist and in therapy herself. Reviews on Goodreads and Audible are stellar! At over 14 hours, this one will take me awhile to get through.
Likely to Read Next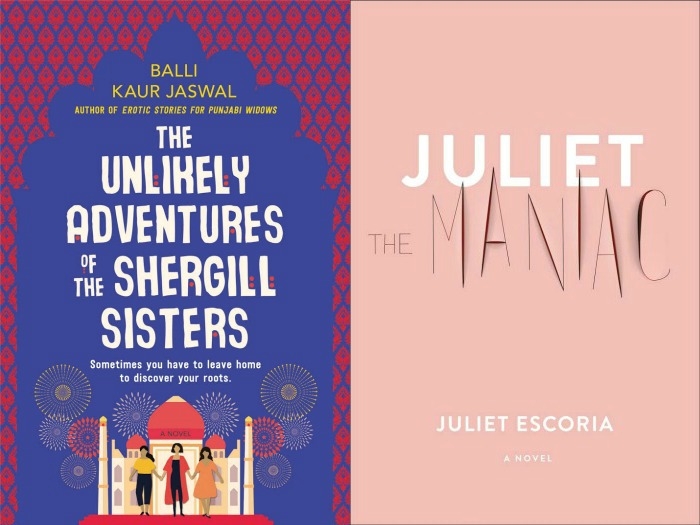 I wish I could say that The Unlikely Adventures of the Shergill Sisters by Balli Kaur Jaswal is the only April book I have left, but sadly it is not. I may have to put the rest on the back burner until I have more time this summer, but thought I'd give this story of three very different sisters following their mother's last request of retuning her ashes to India.
If for some reason that book doesn't work, or I'm not in the mood I will finally turn to May books. First up will likely by Juliet the Maniac by Juliet Escoria. This coming-of-age story fraught with mental illness and self-destruction could be a tough read.


I hope you have a great week in books!

Disclaimer: There are Amazon Associate links contained in this post.