This post may include Amazon links. As an Amazon Associate I earn from qualifying purchases.
How's summer shaking out for you? Getting a lot of books read? Relaxing? Visiting with friends and relatives? Mine has involved a little of all of that, with this last week relaxing finally taking center stage. With that came a good amount of time for books and a little guilt over being so lazy! This week I definitely need to actually accomplish a few things, but honestly a little laziness before a new school year starts is exactly what I need to gather the energy needed to take on a new crop of 7th graders.
Hosted by Kathryn at Book Date
Last Week's Reads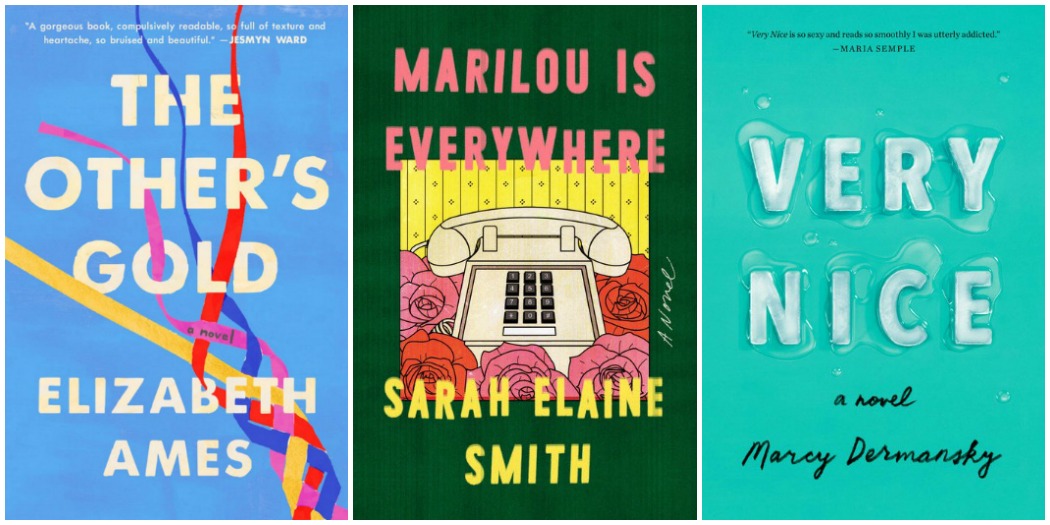 I had a great reading week beginning with The Other's Gold by Elizabeth Ames. This decade long story of four women who meet as college suite-mates and become life long friends really worked for me. It's just the sort of friendship book I love, reminding me a little bit of The Interestings by Meg Wolitzer. Review coming later this month.
I finished listening to Marilou is Everywhere by Sarah Elaine Smith and kind of wish I'd read it instead. It's not that the plot was complicated, but somehow I feel like I'd have got more out of this one in print. Review coming soon.
Somehow I'd forgotten that I put in a library hold for Very Nice by Marcy Dermansky, but when it came in last week the timing was perfect as I was just looking for a new book to read. Very Nice probably won't be for everyone, but I loved it. It's the story of a bunch of messed up characters, all interconnected in various ways, and though I didn't particularly like any of them, the story was just plain fun. It read like a soap opera and I can easily see it as a mini-series or movie in the vein of Big, Little Lies. Review sometime this month.
Currently Reading
Currently, I'm listening to The Nickel Boys by Colson Whitehead. I didn't read his Pulitzer Prize winning book, The Underground Railroad, so wanted to give this one a try. At the halfway point, I'm eager to get back to listening both for the story and for JD Jackson's excellent narration.
My September books are a pretty heavy/literary group of books and I just wasn't feeling like going there quite yet, so decided to go backlist. A Hundred Summers by Beatriz Williams was Sarah's number one selection when we shared our All-Time Favorite Summer Reads on her podcast. My library had it, I've already read a third of the book and am thoroughly enjoying the story, though I'm pretty sure I already know where it's going.
Likely to Read Next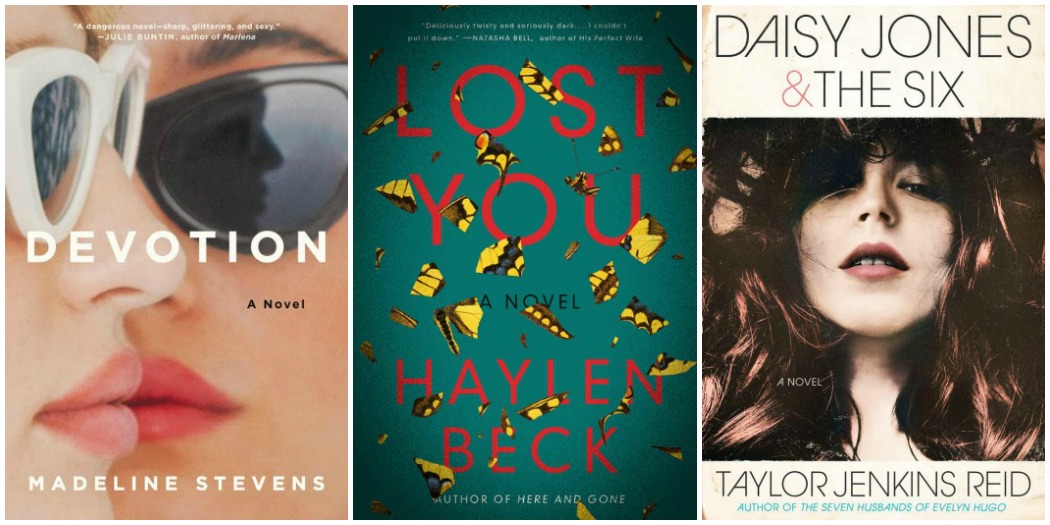 The question really isn't what I'm going to read next because I have lots of September ARC's I need to start in on. The real question is what will I listen to? Help me decide between these options:
Devotion by Madeline Stevens is a debut novel about two women, one a young Upper East Side mom and the other her envious nanny. Reviews are mixed, but it sounds like fun, light listen to me.
If I want to go the more suspenseful route I could listen to Lost You by Haylen Beck. This psychological suspense story has two women claiming the same 3-year old boy as her son.
Finally, I could listen to the audiobook of Daisy Jones & The Six by Taylor Jenkins Reid. Of course, I've already read, reviewed, and loved Daisy, but I told myself I was going to go back and also listen to it this summer and I haven't done it, yet. In considering this, I hit the same roadblock I always do with rereads: I already know the story, so why bother. Still, I've heard such amazing things about the audiobook cast. So????


I hope you have a great week in books!

Disclaimer: There are Amazon Associate links contained in this post