This post may include Amazon links. As an Amazon Associate I earn from qualifying purchases.
Hosted by Kathryn at Book Date
How can it already be the first week in August? Summer always passes much too quickly for me, but this one feels especially fast. I've been on the go a lot and last week was especially busy with two round trip flights to Montana, one to pick up my granddaughter and one to bring her back. While 6-year old Olivia was here, it was almost nonstop action and loads of fun. She is in no way shy, talks to everyone, and asks loads of questions. Among many other things, we read lots of books, and I was so happy to see her reading and listening to books on her own on her kids' Kindle. It was a great week and feels a little too quiet around here now!
Last Week's Reads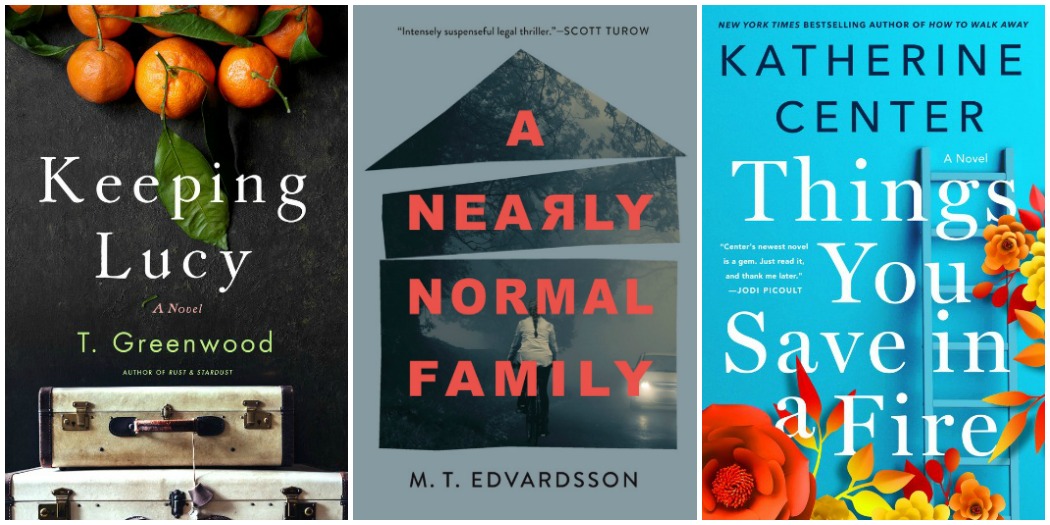 With as busy as last week was it seems impossible that I finished three books, and it only happened because the first two I was nearly done with before the week began. I enjoyed Keeping Lucy by T. Greenwood. I seem to have read a lot of 60's/70's era books this summer, but this one the focus was less on the politics of the era and more on attitudes toward children with Down's Syndrome. Review coming soon.
The audiobook of A Nearly Normal Family by M.T. Edvardsson was terrific chiefly because the story itself was so well done, but also because the three narrators were each excellent. I'll have a full audiobook review of this one later this week.
Did I love Things You Save in a Fire by Catherine Center? Not especially, though it was engaging enough. I found it a little too chick lit, if that makes sense. However, it was an easy book to read and absolutely perfect for a week where I had very little sustained reading time. The story was easy to pick up and put down over and over. I think I'd have liked this one more had I listened to it, as I did with her last book, How to Walk Away (my review). Review coming later this month.
Currently Reading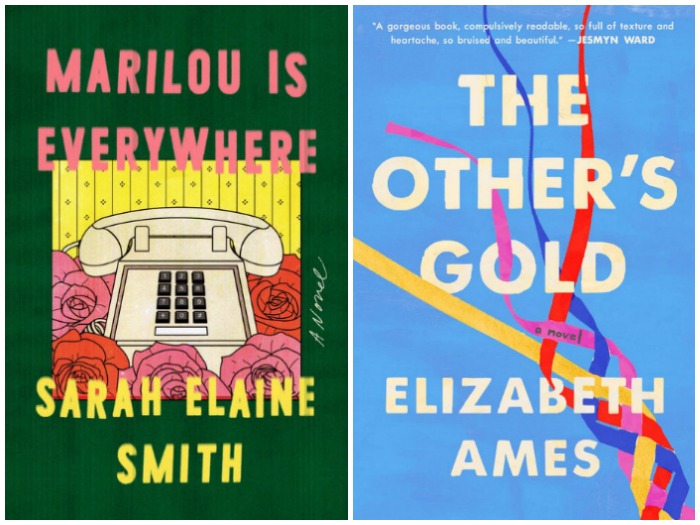 I've listened to about a quarter of Marilou is Everywhere by Sarah Elaine Smith and am really enjoying this coming-of-age story about one girl's fascination with the life and disappearance of an older girl in her small community. The narrator, Kristen Sieh, is new to me and she's doing a great job.
Based on the recommendation of Sarah from Sarah's Book Shelves, I picked up an ARC of The Other's Gold by Elizabeth Ames and started it on the plane back from Montana yesterday. I've read the first quarter and am loving this story of four college friends and the big mistakes of each of their lives.
Likely to Read Next
I'm all out of August ARC's, and don't want to start into September books yet, so I'm planning on going back and picking up some books I've missed starting with The Nickel Boys by Colson Whitehead. Catherine from The Gilmore Guide to Books really liked this one and somehow it just feels like a good time to read something a little more serious.
I hope you have a great week in books!
Disclaimer: There are Amazon Associate links contained in this post