This post may include Amazon links. As an Amazon Associate I earn from qualifying purchases.
Hosted by Kathryn at Book Date
Happy fall everyone! Though it's felt like fall for awhile, Saturday made it official. It finally seems right to be enjoying the colorful leaves, pumpkin spice lattes, and all the fall festivities. I kicked off my fall on Saturday doing something I meant to do all summer but manage to procrastinate and procrastinate: I went shopping for a new car. After hours and hours of looking, all I know for sure is that I HATE shopping for a car. The longer I looked the more confused I got until I finally went home and escaped into books!
Last Week's Reads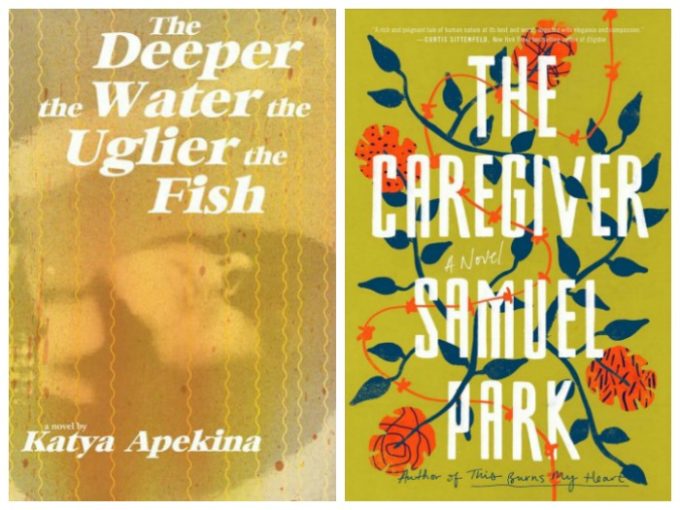 I loved The Deeper the Water the Uglier the Fish by Katya Apekina so much that I immediately wrote my review and posted it only a few days later. You can see my full review of this wonderful new debut here. (The string of great 2018 debuts continues!) I really, really wanted to connect with the late Samuel Park's novel, The Caregiver. I can't specifically say anything I didn't like about it, but I was never that interested in getting back to it and was left unmoved by a story that I think was meant to evoke some serious emotion. I'll have a mini-review up on Thursday.
Currently Reading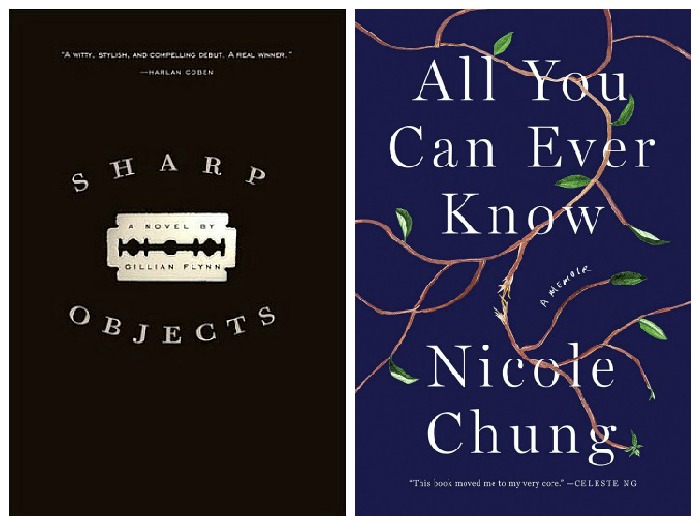 The audiobook of Sharp Objects by Gillian Flynn has proven to be a perfect book for me right now. The narrator is great and the story easy to follow, with just enough suspense to keep me intrigued. I occasionally squirm, but that's part of its allure. With about 3 hours left, I'm eager to find out how this story will wrap up. I just started All You Can Ever Know, a memoir of growing up Korean in a caucasian family, last night. Turning to nonfiction feels like something of a pallet cleanser after a long string of fiction. So far, I'm really enjoying Chung's writing and she has me thinking a lot about kids I know who've been adopted from other countries.
Likely to Read Next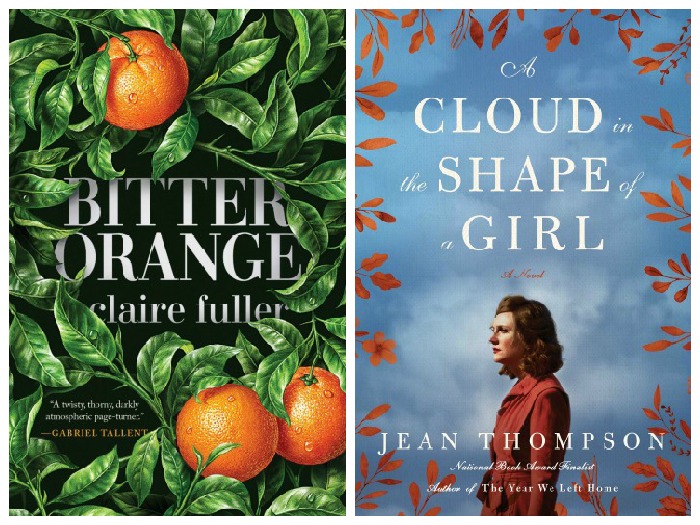 Next on the docket are Bitter Orange by Claire Fuller and A Cloud in the Shape of a Girl by Jean Thompson. I've heard a little about both books from Sarah at Sarah's Bookshelves, so I'm a little nervous about Bitter Orange and excited to read A Cloud in the Shape of a Girl. I've also seen a few so-so reviews of Fuller's third book, but still plan on giving it a short try. Sarah was pleasantly surprised by both the story and the writing in A Cloud in the Shape of a Girl, so that's one I'm almost sure to enjoy.
I hope you have a great week in books!
Disclaimer: There are Amazon Associate links contained in this post.