This post may include Amazon links. As an Amazon Associate I earn from qualifying purchases.
I'm going to start off today by wishing my sister and amazing friend, Lori (AKA Recipe Girl), a very Happy Birthday! So, the week is starting out on a high note, but we'll see where it goes from there???
I hope all is right in your world and that you've been lucky enough to be reading some wonderful books. My own reading was s little slow last week, as my workload was high between catching up from being gone for 8 days and holding 25 virtual conferences. I really liked doing the conferences virtually, and definitely feel like that's something we can keep from this time of online learning. So, with that I only managed to finish one book, and get well into another. The book I'm reading right now is my final ARC for 2020 and then I plan on going back and picking up books I missed along the way. Freestyle reading!
Hosted by Kathryn at Book Date
Last Week's Read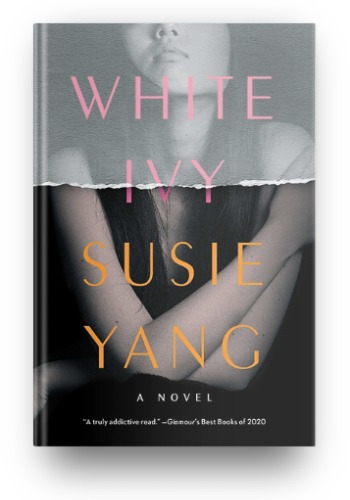 I really enjoyed White Ivy by debut author Susie Yang. The publisher bills this as a coming-of-age story, but I see it as more of a millennial story. Ivy is a young Chinese woman who has never quite known what she wants, just that it's more than she has. Ivy stumbles into a relationship with a boy she grew up having a crush on and once inside, she does not want to let go. This story took a few turns that left me pleasantly surprised. (Full review tomorrow.)
Currently Reading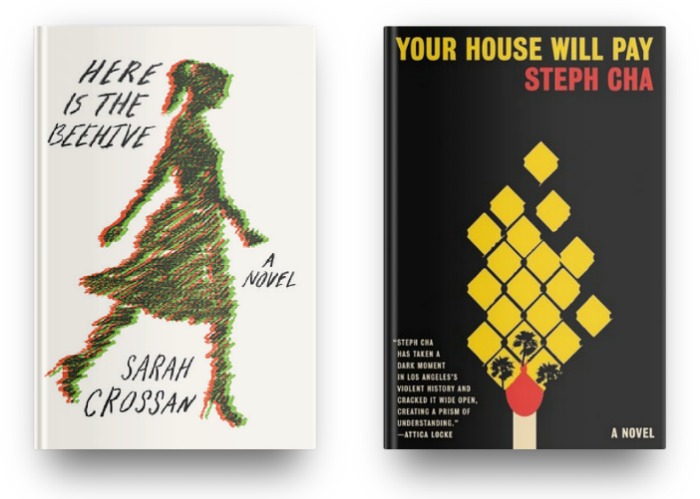 And now for that final ARC of 2020, Here is the Beehive by Sarah Crossan. I'm almost finished with this story of a woman who had a long standing affair with a man who was once her client. After he suddenly dies, she finds herself the executor of his will and in increasingly close contact with his wife.  The writing style is VERY different, I'm not quite sure what I think of the story, but it's been a really fast read.
I saw that Susan from The Cue Card really liked Steph Cha's Your House Will Pay, so I thought I'd give it a try. Since I'd been on the hunt for an audiobook, that's the route I decided to go. At well over halfway through I'm with Susan in really liking this story of two L.A. families, one Black and one Korean whose lives are entwined by a shooting only weeks after the Rodney King police beating video were made public. The story alternated between each family and between 1991 and 2019. I'm eager to get back to listening!
Likely to Read Next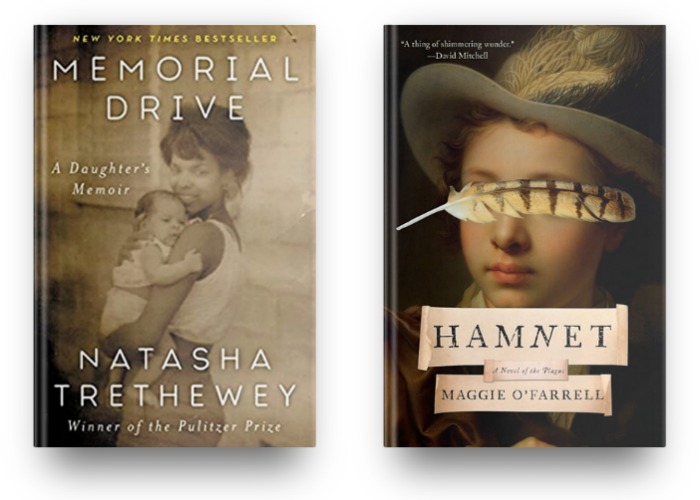 I decided not to participate in Nonfiction November this year for two reasons: time and the fact that our whole life is constant nonfiction news right now! Instead, I'm going to spend the next month or so reading books I've missed and/or are curious about. Ironically, I'm going to start with a nonfiction in Natasha Trethewey's memoir of her mother's murder, Memorial Drive. I've heard nothing but good about this one!
Now a retelling of Hamlet definitely does not sound like my thing, but that's what I said about The Invisible Life of Addie LaRue and I ended up loving that book (my review). I also have thoroughly enjoyed other books by Maggie O'Farrell and people I trust have highly recommended Hamnet, so why not? I'm going to give it a try!
I hope you have a great week in books!