This post may include Amazon links. As an Amazon Associate I earn from qualifying purchases.
How was your week? Mine included a small cold, but that was offset by a week of sunshine which has been much needed by everyone here in the northwest. I couldn't be happier that I'm no longer driving to work in total darkness and that it's staying light until nearly six. Let's not get too excited about spring just yet, but it's amazing how much one can appreciate something as basic as daylight! I also had a really solid week books and I always appreciate that.
Hosted by Kathryn at Book Date
Last Week's Reads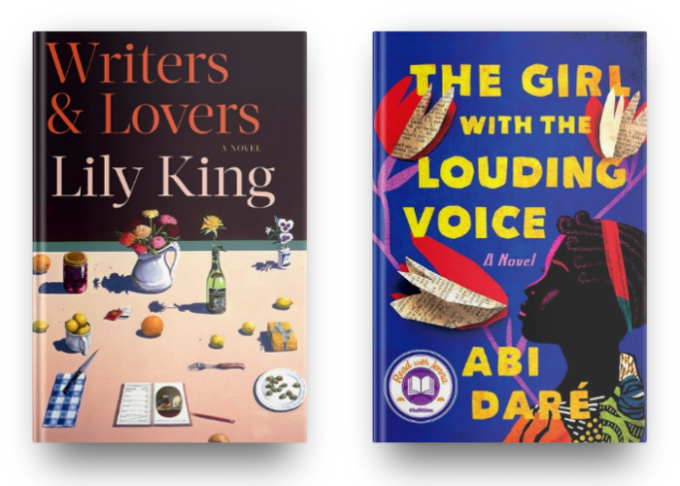 I've seen some mixed reviews of Writers & Lovers by Lily King, but I absolutely LOVED this book. I'm sure it will be on my Best Books of 2020 list. This story of a struggling writer trying to finish her first book while juggling debt, grief and tangled relationships was a perfect antidote my winter reading doldrums. I'll be doing a full review next week.
I liked The Girl With the Louding Voice by debut author Abi Daré, but I didn't really find anything all that special about the story. For me, the plot was similar to other's I've read, but set in a different place, with different local problems. It was a solid read, just not a real standout, but I do think I'm in the minority on this one. Mini-review on Wednesday.
Currently Reading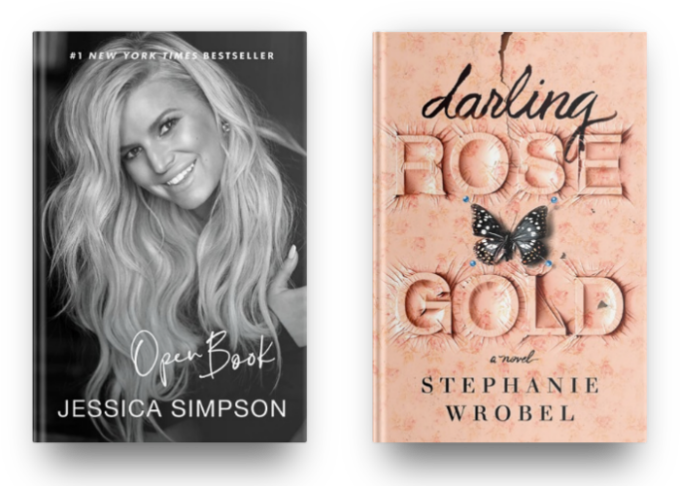 I listened to In the Land of Men by Adrienne Miller for a very brief time and decided it wasn't the book for me, so returned it to Audible. (Don't forget you CAN return audiobooks!) Instead, I picked up Jessica Simpson's memoir, Open Book. I'm about halfway through and enjoying listening to Jessica talk openly about her life and career. At times she's a little syrupy for me, but overall it's a really solid listen for my first nonfiction of 2020. (That alone is crazy! Why haven't I been reading any nonfiction?
I wanted something a little different, so turned to Darling Rose Gold by Stephanie Wrobel. I'm not very far yet, but so far am intrigued by this story of a daughter seeking revenge on her mother, a woman who slowly poisoned Rose Gold for the first 18 years of her life.
Likely to Read Next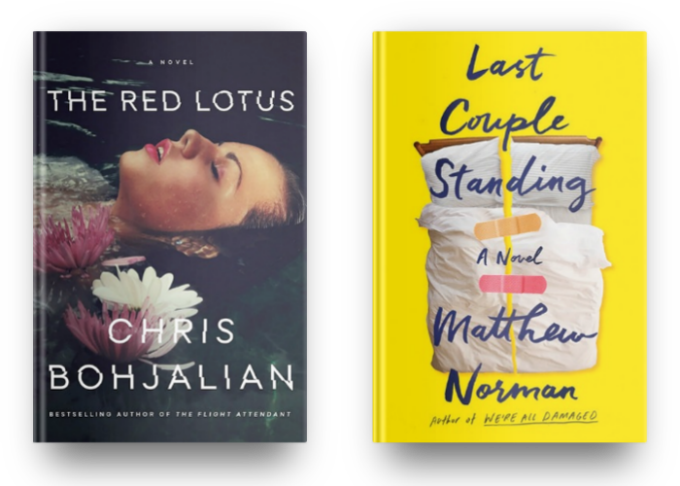 My reading tastes have been a little off kilter recently, so who really knows where I'll go. I have ARC's of five books being releases on March 17th and The Red Lotus by Chris Bohjalian is one of them. I've grown a little tired of Bohjalian's books and really wasn't wild about his last one, The Flight Attendant (my review). However, I have loved many of his books, so decided to at least give The Red Lotus a try. Hopefully, this will be a Bohjalian book that works for many of us!
The Last Couple Standing by Matthew Norman is another of those March 17th releases and another I feel like is a bit of a risk. This one is supposed to be a humorous look at a couple who take some unusual steps to avoid the onslaught of divorce that seems to be hitting all of their friends. A light little comedy could be fun this time of year.
I hope you have a great week in books!