This post may include Amazon links. As an Amazon Associate I earn from qualifying purchases.
How's everyone doing? Are you adjusting to this new normal we're living with? It's been nice to see some success in flattening the curve, but it seems we still have a long way to go. Schools here will continue to be closed for the rest of the year, so today marks the start of ten more weeks of distance learning. Hopefully, that will get a little easier for all of us, parents, teachers, and students. Last week was my spring break and we had some gorgeous weather which I took advantage of. I cleaned off my front porch, found a safe way to get flowers, worked a little in my yard and planted flower pots. Then all my hard work paid off as I began enjoying my very favorite place to read, that front porch.
Hosted by Kathryn at Book Date
Last Week's Reads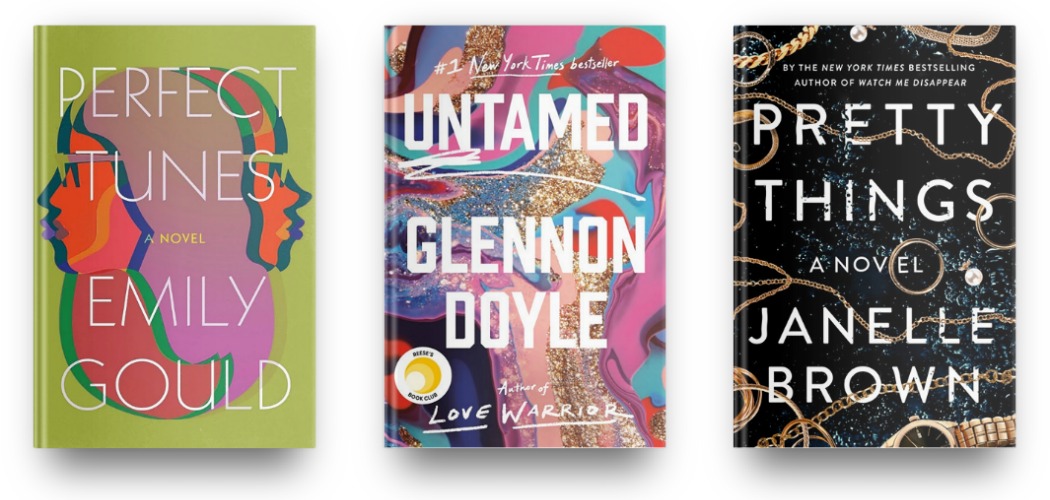 I had a bit of an up and down reading week starting with Perfect Tunes by Emily Gould. I've heard so many great things about this book, and I liked it well enough, but it definitely didn't wow me. The main character was just too much of a martyr for me. I'll have a mini-review at the end of the month.
On the other hand, Untamed by Glennon Doyle totally and completely wowed me! This memoir/advice/essay collection really spoke to me. I listened to Doyle reading her own book and she is my new hero. Her words really resonated, and I'll be sharing a full review on Thursday.
Pretty Things by Janelle Brown could have been a great book if it had been about 100 pages shorter. The author told her story from two different points of view and there was too much overlap for my taste. I liked the premise of a grifter and the not so nice woman she works a scam on, but I had to do some skimming. Mini-review at the end of the month.
Currently Reading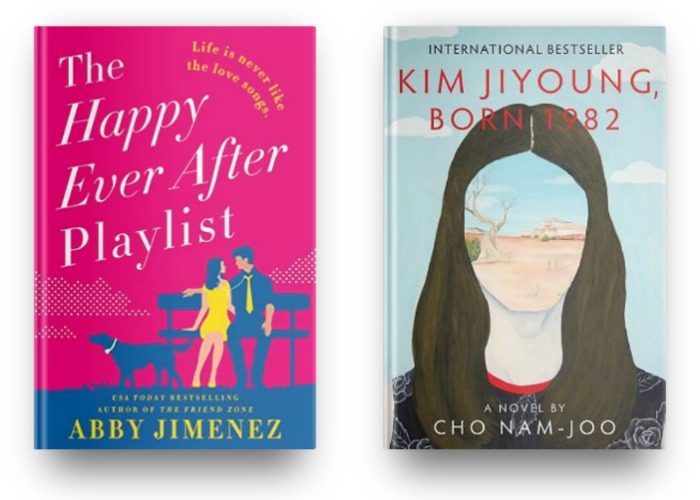 I'm almost embarrassed to admit it, but I'm listening to an out and out romance story and I'm enjoying it! I don't think I would liked The Happy Ever After Playlist by Abby Jimenez as much in print, but the audiobook has me won over. It's a fun story of a woman who falls in love with a burgeoning musician. The characters are both likable, and narrators Erin Malton and Zachary Webber make listening a pleasure.
I'm nearly finished with Kim Jiyoung, Born 1982 by Cho Nam-Joo, and it has been a very pleasant surprise. This story essentially documents the history of pervasive misogyny in Korea through the life of one woman. It was a huge success a couple years ago in Korea, sparking a new feminist movement there.
Likely to Read Next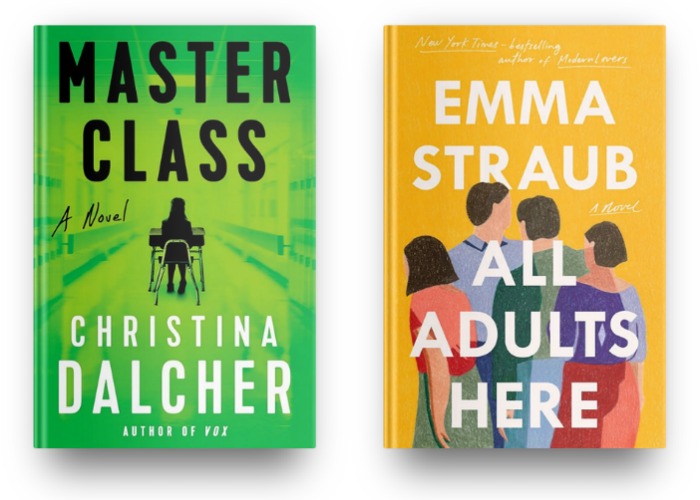 Like many of you, I'm doing more mood reading right now, so I may or may not get to these two books by authors I've enjoyed. Christina Dalcher, author of VOX (my review), has a new book coming out soon, Master Class. Like the earlier book, Master Class is a bit of a dystopian story, this one featuring a new world where students are educated based strictly on a series of "Q" tests.
Emma Straub's last book, Modern Lovers (my review), was a fun summer read a few years ago and I'm hoping for a similar experience with All Adults Here. This multi-generational family story is exactly the sort of book Straub does so well.
I hope you have a great week in books and stay safe!