This post may include Amazon links. As an Amazon Associate I earn from qualifying purchases.
I hope you all moms had a great Mother's Day! This year more than ever moms (and dads) deserve much gratitude for everything they're doing for their families during this crazy time. I know many of my mom friends with young kids were hoping their Mother's Day gift was time ALONE! I get a lot of that anyway, so was happy to spend parts of my day catching up virtually with my family. Unlike the east coast, we've had spectacular weather here, so I spent quite a bit of time this last week reading on my front porch. Love it!
On Wednesday, I have two fun things coming up. First, I'm the guest on Sarah's Book Shelves Live! where we will be talking about our book recommendations for summer reading. If you aren't already listening to Sarah's podcast, you're missing some great bookish conversations. On the same day I'll share my Beach Bag Books 2020. Now, on to my week in books!
Hosted by Kathryn at Book Date
Last Week's Reads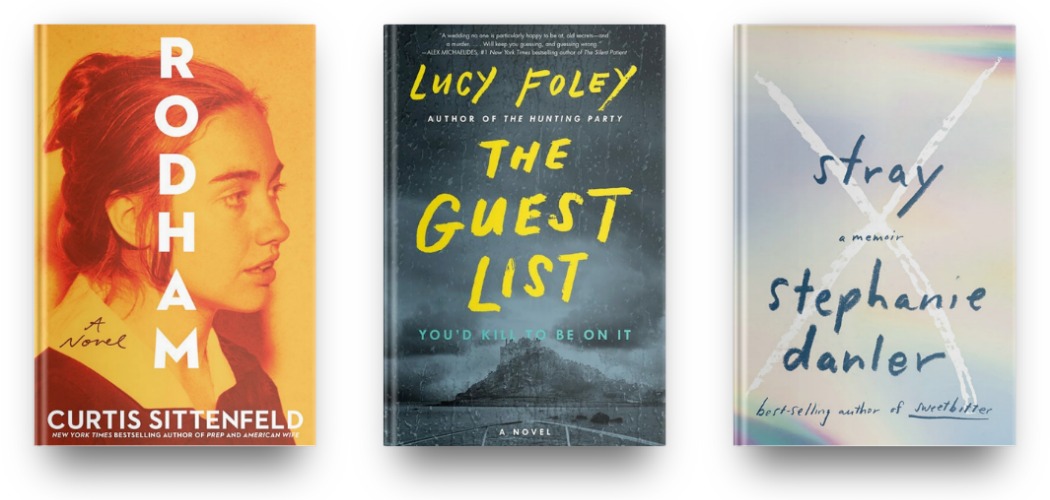 My reading week started out very strong with Rodham by Curtis Sittenfeld. I really liked Sittenfeld's book that reimagined Hillary Rodham Clinton's life had she NOT married Bill. The story immediately grabbed me and had me engaged throughout. It wasn't perfect, but well worth all the eager anticipation surrounding it.
I listened to The Guest List by Lucy Foley and enjoyed it the first three quarters. Then, I grew a little weary of the characters, especially a group of men behaving like high school kids. With too many unlikely connections and plot turns, it just wasn't the right mystery/thriller for me.
I loved Stephanie Danler's debut novel Sweetbitter (my review), so was eager to read her memoir, Stray, which I both liked and didn't like. Her life is seriously a MESS, with addicted and largely absent parents. Reading the book was a little like watching a train wreck as Stephanie admits her own failings and road to recovery. The writing style was really different and a bit hard to describe, but I found it a little distracting. Overall, the memoir was just okay for me.
Currently Reading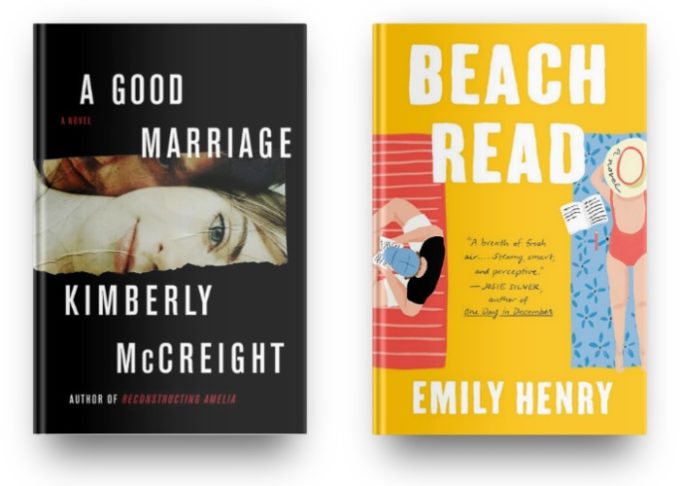 You know it's a good audiobook, when I'm willing to just sit, doing nothing else, and listen. That's exactly what's been happening with  A Good Marriage by Kimberly McCreight. Many people have been looking forward to this May Book of the Month selection, and I don't think they'll be disappointed.
I've read the first couple chapters in Beach Read by Emily Henry and so far I'm not all that impressed. It's feeling a little too far-fetched to me, so far. I can forgive that if the story gets good, so I'll give it a couple more chapters and then will see if I want to finish it or not.
Likely to Read Next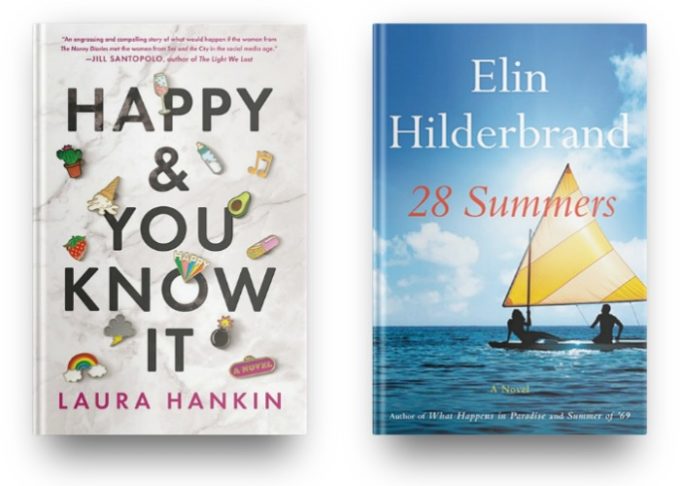 Like almost everyone else right now, my reading is dictated by mood, so these are just possibilities. I may read Happy & You Know It by Laura Hankin which just arrived in my May BOTM box a few days ago. Hopefully, this story of a woman reduced to becoming a playgroup musician for tots of the wealthy will be a fun, easy story to get lost in.
I think I'll make my next audiobook, 28 Summers by Elin Hilderbrand. Hilderbrand's books aren't always hits for me, but this sort of retake on Same Time, Next Year, sounds like just the type of book I most enjoy listening to.
I hope you have a great week in books!