This post may include Amazon links. As an Amazon Associate I earn from qualifying purchases.
Well, it's been a weird week, but I'm finally back home. My sister and I brought our mom back to Sunriver, OR last Monday and I was able to stay until Friday. It was good to be able to spend time  with my mom again, even through the circumstances were very sad. She's going to be grieving for a very long time. I suspect it will get even harder for her once my sister has to take her back, and Mom really begins to face being without Nick. Meanwhile, back at home here, planning for teaching online this fall will begin ramping up this week. Students come back on September 8th and we have MUCH to accomplish before then. Since I'll be teaching from home, I'm in the process of trying to set up a workspace in my attic. I feel like I need distance between where I live and where I work. I didn't do that in the Spring, but the Fall is going to be much more rigorous and I need a dedicated "school" space.
On the blog this week I'll FINLLY be doing two posts again! Tomorrow, I'm thrilled to be sharing my Fall Preview 2020 which includes the 16 books I'm most looking forward to this fall. On Thursday I have my August Mini-Reviews where I'll share five really great books (including Boyne!) that I just haven't had time to review this month.
Hosted by Kathryn at Book Date
Last Week's Reads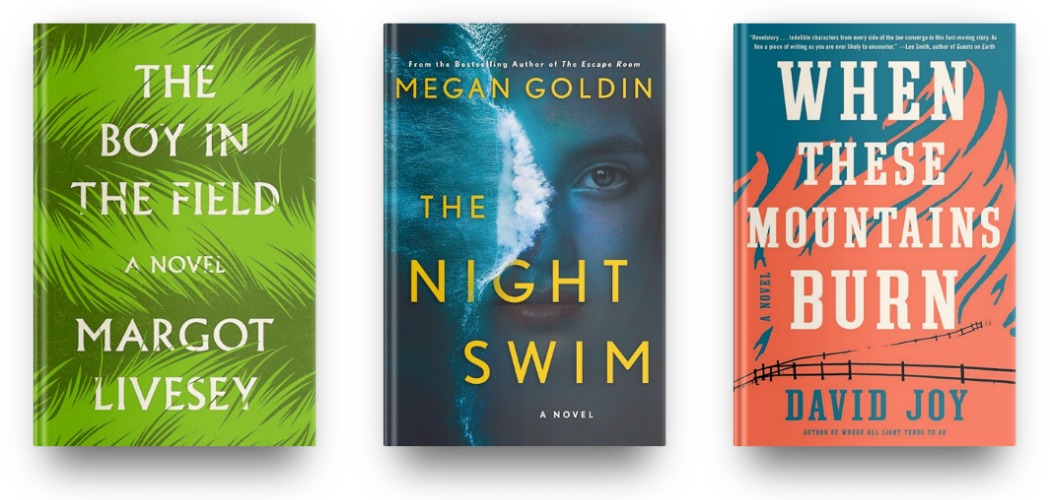 I didn't have much left in The Boy In the Field by Margot Livesey, so finished it early in the week. I've seen mixed reviews of this book, but I really enjoyed Livesey's story of three teenage siblings who find a badly injured boy in a field. I'll be sharing my review on Thursday.
I searched for a book that my sister and I bath might enjoy while driving to get Mom, and settled on the thriller, The Night Swim by Megan Goldin. The first half I liked, but in the end I detested this book. For me, it had SO MANY flaws, that if I could find the time, I'd like to write a discussion post on it. Goodreads ratings are really high and it was a Book of the Month pick, so I'm obviously in the minority, but ugh!
I'd long looked forward to David Joy's new book, When These Mountains Burn, and flew through it last week. While I liked it a lot, it wasn't quite the emotional pull of his last book, The Line That Held Us (my review). I'll also be reviewing this one on Thursday.
Currently Reading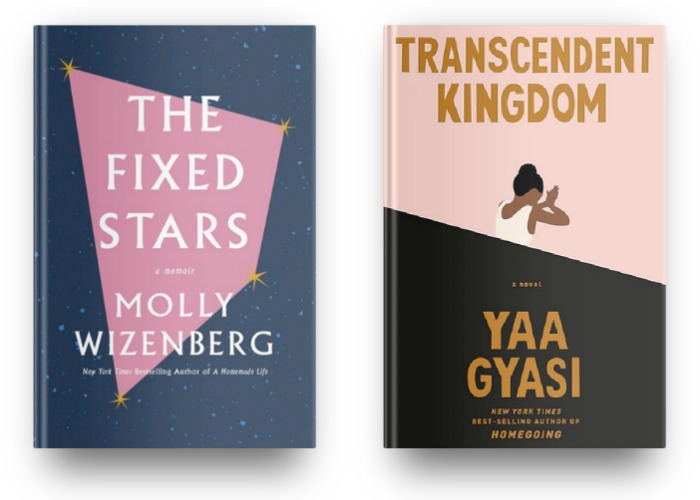 On the drive home, I started listening to The Fixed Stars, a memoir, by Seattle author Molly Wizenberger. It's her story of being in a loving marriage, and slowly coming to the realization in her late 30's that she's queer. While it has a similar starting point as Untamed by Glennon Doyle (my review), her story is actually quite different. I have about an hour left, and though it hasn't totally grabbed me, it was good company on the drive.
I read the first 25% of Transcendent Kingdom by Yaa Gyasi yesterday and am excited to get back to it today. I can already tell that I'll need to go back and read Gyasi's debut, Homegoing sometime soon because I love both her writing and storytelling. Did you read Homegoing?
Likely to Read Next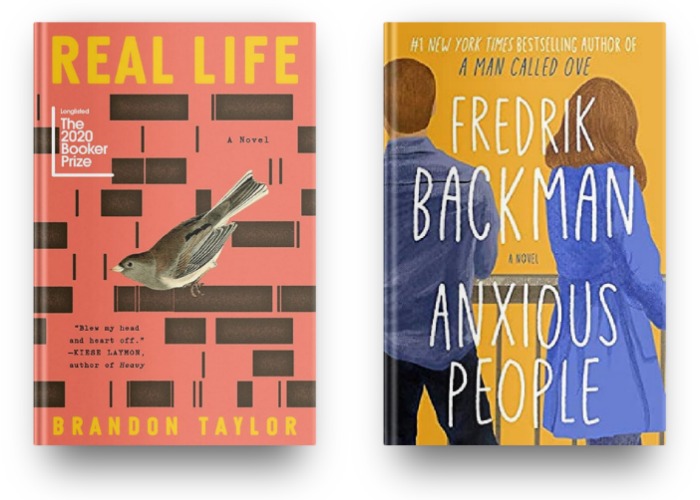 I only have ten days left on my library loan for the audiobook of Real Life by Brandon Taylor, so if I don't start it soon, I'll need to get back in line. I listened to a little bit while in Oregon, but felt like my attention wan't where it needed to be to really give the story its due. Now that I'm home, I think I can be more focused. Have you read Real Life?
I've waited a long time to start Fredrik Backman's new book, Anxious People, but I can wait no longer. I definitely plan on starting it later this week. His current book features a failed bank-robber who bursts into an open house taking everyone hostage. It's supposed to be both tense and humorous, and Backman's writing is ALWAYS a delight!
I hope you have a great week in books!