This post may include Amazon links. As an Amazon Associate I earn from qualifying purchases.
It had already been a rough couple of weeks and then we lost Justice Ruth Bader Ginsburg on Friday. She was a powerhouse, forever fighting for equality for ALL people. To honor such a woman, we need to fight to carry on her legacy. For so many reasons, these are scary times. Smoke blanketed Washington for 10 days until we finally got rain on Saturday. I was able to go on my first walk in a long time that day and it felt wonderful. I'd been missing going outside so badly, especially after sitting at a desk, in front of a computer for eight hours a day. Teaching fully online has been tough: Lots of tech issues for the kids, frustrated parents, and overworked teachers. Hopefully, it will get easier as time goes on.
Work has seriously cut into my reading and blogging time the last couple of weeks. Plus, my brain has been pretty much fried, so sticking with reading has been difficult for me. Instead, I've watched more TV than usual and I have two shows to recommend. On Apple TV, For All Mankind is wonderful. It's a reimagining of the space race, only the Russians make it to the moon first, causing the Americans to really amp up their own space program including bringing in women and minorities much more quickly than actually happened. I loved it and the 70's soundtracks are great, too. After that I stuck with space, and watched Away on Netflix. It stars Hilary Swank and is about the first manned mission to Mars. I didn't like it quite as much as For All Mankind, but still it was very good. Now (finally) on to books!
Hosted by Kathryn at Book Date
Last 2 Week's Reads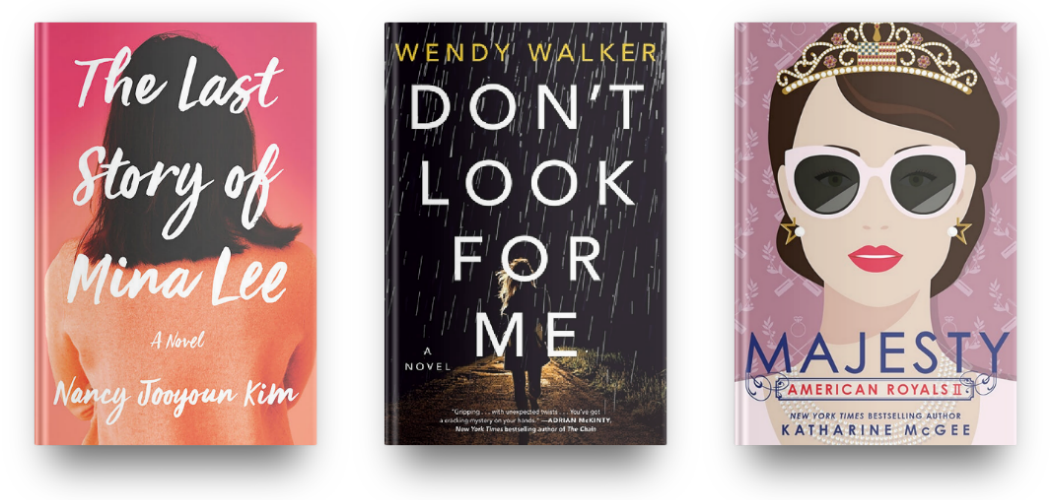 The Last Story of Mina Lee by Nancy Jooyoun Kim is a book that you might have seen a lot of mixed reviews about. I definitely fall on the side of readers who enjoyed it. It's a mother-daughter immigrant story, told through dual timelines. I liked one side of the story a bit more than the other, but it held my interest throughout and that's not easy this week. (Mini-review coming next week.) 
Wendy Walker's new book, Don't Look for Me is about a mother who vanishes on a stormy night and her daughter determined to find her. There's a lot more to the story than that as we learn from each of the women's perspectives. This was a book that was easy for me to pick up and put down, but easily had me wanting to come back to it. (Mini-review coming next week.) 
With my brain space over-flowing with school the last couple of weeks, I knew I needed something lighter to listen to and Majesty by Katharine McGee was exactly that. I think I actually enjoyed this sequel to American Royals (my review) more than the first. I'll be sharing my review on Wednesday in my

September Audiobook Reviews

.
Currently Reading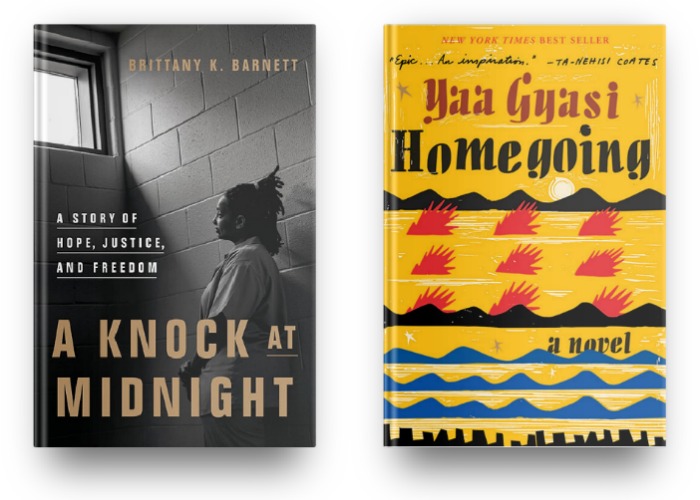 A Knock at Midnight by Brittany K. Barnett has been eye-opening and completely engrossing. It puts faces on what really happened to Black people during the "War on Drugs" years. The justice system during those years was anything but just. I'm eager to finish Barnett's wonderful memoir of both her own life and her fight to free those sentenced to prison for decades (and more) often for minor connections to drugs.
I've only listened to the first of 13 hours of Yaa Gyasi's debut, Homegoing, but already am really engrossed in it. I reviewed Transcendent Kingdom last month (here), and knew I needed to find time to read this much lauded debut. My Libby hold came in on the audiobook just as I was looking for something to listen to, so perfect timing!
Likely to Read Next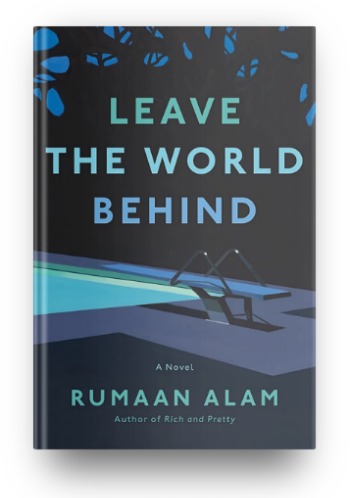 The next book I plan on picking up is Leave the World by Rumaan Alam. This story "explores how our closest bonds are reshaped—and unexpected new ones are forged—in moments of crisis." Both a thriller and a commentary on contemporary life, Leave the World Behind was just long listed for the National Book Award.
I hope you have a great week in books!