This post may include Amazon links. As an Amazon Associate I earn from qualifying purchases.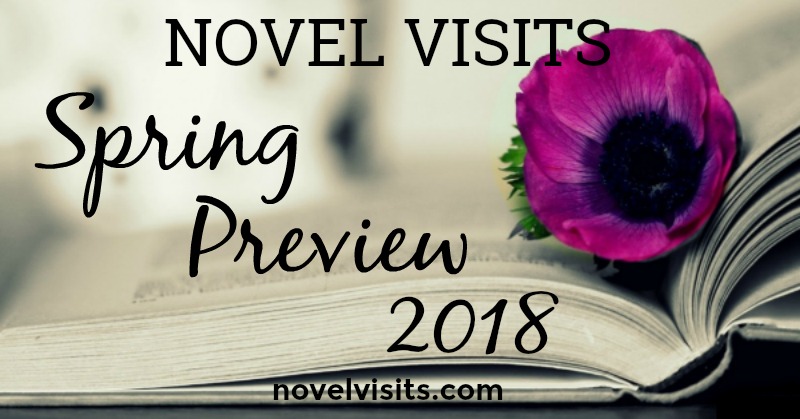 How has your winter reading gone? I feel like mine has been quite successful. I've had a few books that I absolutely loved and a few that I couldn't finish, with a whole lot falling in the "really enjoyed" category. That slumpy feeling was never with me for more than a few days and all that adds up to a victory in my eyes. And now, as the days lengthen and the trees are beginning to bud, it's time to turn to a wonderful crop of new spring releases. Today I'm joining Jana at That Artsy Reader Girl and many other bloggers in sharing some of the books I'm most looking forward to reading this spring. Be prepared, your "to be read" list is going to explode!
April Releases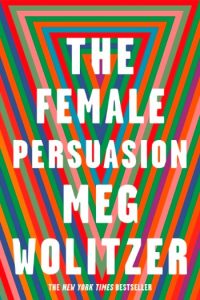 The Female Persuasion by Meg Wolitzer
Riverhead Books (4/3)
304 pages
The Draw
– Come on! It's Meg Wolitzer, The Interestings.
– Story of a mentor/mentee relationship.
– A timely novel of the feminist movement today.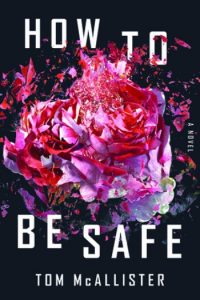 How to Be Safe by Tom McAllister
Liveright (4/3)
240 pages
The Draw
– Humorous take on a timely topic.
– Teacher falsely accused in a school shooting.
– Wiley Cash endorsement, "…a blistering indictment of America's insanity…"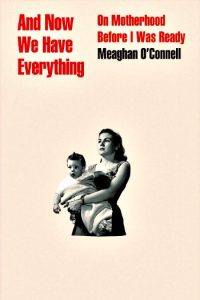 And Now We Have Everything by Meaghan O'Connell
Little, Brown & Company (4/10)
240 pages
The Draw
– Memoir of unanticipated motherhood.
– On being a mother before feeling like a grown up.
– Brutally honest.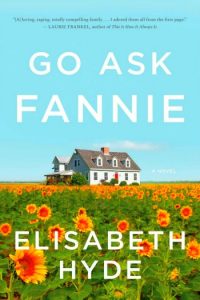 Go Ask Fannie by Elisabeth Hyde
G.P. Putnam's Sons (4/10)
304 pages
The Draw
– Dysfunctional family of three siblings.
– Adult children trying to know their mother's story.
– Fannie Farmer cookbook tie in.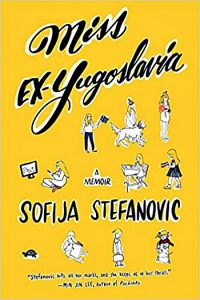 Miss Ex-Yugoslavia by Sofjia Stefanovic
Atria (4/17)
272 pages
The Draw
– Memoir of an immigrant experience.
– Called "dark, funny and tender."
– A woman inside Yugoslavia's collapse.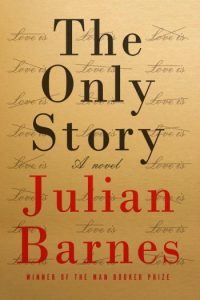 The Only Story by Julian Barnes
Knopf (4/17)
272 pages
The Draw
– Dual timeline story.
– Coming-of-age in 1960's London.
– The one love story that most matters.
May Releases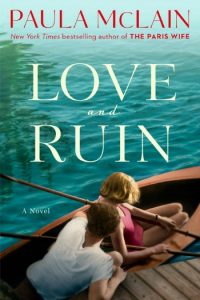 Love and Ruin by Paula McLain
Ballentine Books (5/1)
400 pages
The Draw
– Trusted author in Paula McLain.
– Returns to the life of Ernest Hemingway featured in The Paris Wife.
– Story of journalist Martha Gellhorn's relationship with him.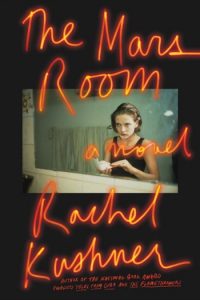 The Mars Room by Rachel Kushner
Scribner (5/1)
352 pages
The Draw
– Story of a woman in prison.
– A mother's life gone awry.
– "..audacious and tragic, propulsive and yet beautifully refined…"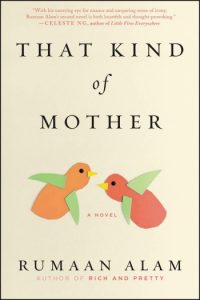 That Kind of Mother by Rumaan Alam
Ecco (5/8)
304 pages
The Draw
– Lots of early buzz about this book.
– A debut.
– A woman raising two babies, one white, one black.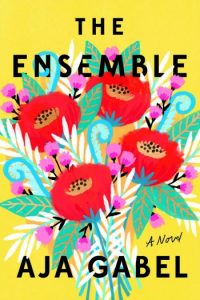 The Ensemble by Aja Gabel
Riverhead Books (5/15)
352 pages
The Draw
– A story of four unlikely friends.
– World of musicians is foreign to me, making it fun.
– A debut and that cover!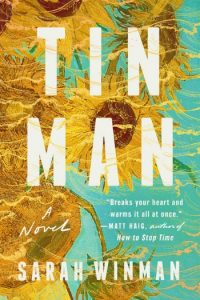 Tin Man by Sarah Winman
G.P. Putnam's Sons (5/15)
224 pages
The Draw
– Story of evolving friendship between two boys.
– Mystery of what happened in the story's 10 year gap.
– Released a year ago in Britain and was a hit there.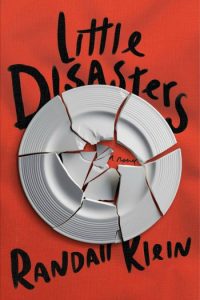 Little Disasters by Randall Klein
Viking (5/22)
352 pages
The Draw
– Two young couples' lives colliding.
– An affair?
– A debut testing the bonds of love and family.
Early June Releases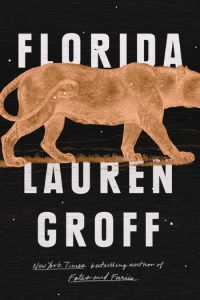 Florida by Lauren Groff
Riverhead Books (6/5)
288 pages
The Draw
– Loved Groff's Fates and Furies.
– Trying short stories with a trusted author.
– I was born in Florida, and would like to know it better.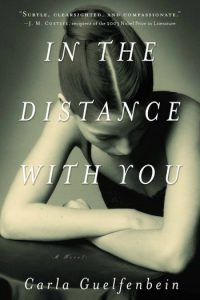 In the Distance With You by Carla Guelfenbein
Other Press (6/5)
352 pages
The Draw
– A Chilean literary thriller.
– Three lives intertwined with an aging author's.
– Spanning the 50's to modern day.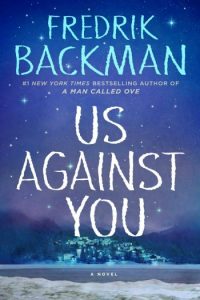 Us Against You by Fredrik Backman
Atria Books (6/5)
448 pages
The Draw
– Hello? Beartown!
– I usually don't do sequels, but for this I will.
– New story around Amat, Benji and a few new characters.
What spring releases are you most looking forward to?
Disclaimer: There are Amazon Associate links contained in this post.