This post may include Amazon links. As an Amazon Associate I earn from qualifying purchases.
Today's topic on A Month of Favorites, hosted by  Traveling with T, Estella's Revenge, and GirlXOXO is "Reading Outside My Comfort Zone." Being really honest, I have to say that this isn't something I do a lot of. I have a pretty clear picture of the types of books I like and usually try to stick to those. Occasionally, I'll be in the mood for something different, read about a book that piques my interest, or get a recommendation so good I can't ignore it. Then I'll read outside my comfort zone! Today I'm sharing three books in this category that I really, really enjoyed.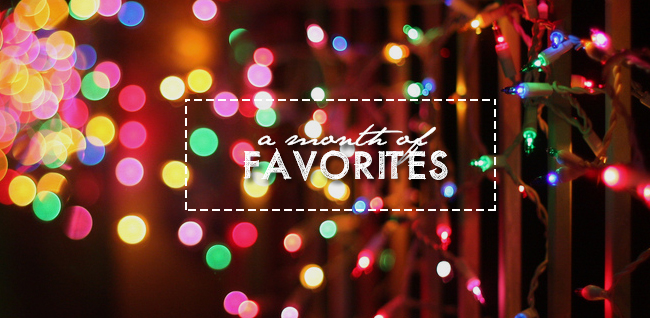 Youngblood by Matt Gallagher – This story of a young lieutenant trying to lead and do what he feels is right was a great surprise to me. I tend to hesitate when it comes to war stories, but I saw a lot written about the book, and was intrigued enough to give it a try. Gallagher did a brilliant job with the setting of this novel. I felt like I was in Iraq, walking the streets with Lieutenant Porter. The tension in the story made it hard to put down.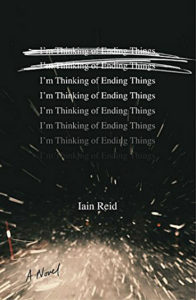 I'm Thinking of Ending Things by Iain Reid – I was actually uncomfortable much of the time I was reading I'm Thinking of Ending Things. The story centered on a couple going to meet his parents, but as they are traveling she is considering ending the relationship and from there the story got more and more strange. This book was full of mystery and nerve-wracking psychological suspense. The ending was not a neatly tied package. It left me wondering and thinking a lot. At first I wasn't even sure I liked it, but when you can't stop thinking about a book, it's a great book!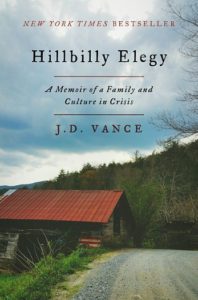 Hillbilly Elegy by J.D. Vance – I am not a big nonfiction reader and when I do read nonfiction, I want it to read like fiction. Hillbilly Elegy, recommended to me by Sarah from Sarah's Book Shelves, didn't quite do that, but I loved it anyway. I learned so much from reading Vance's story of growing up in the "hillbilly" culture of Kentucky and Ohio. He showed me what it is like to be a member of the working-class poor and how hard it is to climb out of that. This book explained a lot of things about this country that we all need to be more aware of.
Disclosure: There are Amazon Affiliate links included within this post.