This post may include Amazon links. As an Amazon Associate I earn from qualifying purchases.
When Life Gives You Lululemons by Lauren Weisberger
The Banker's Wife by Cristina Alger
Clock Dance by Anne Tyler
A River of Stars by Vanessa Hua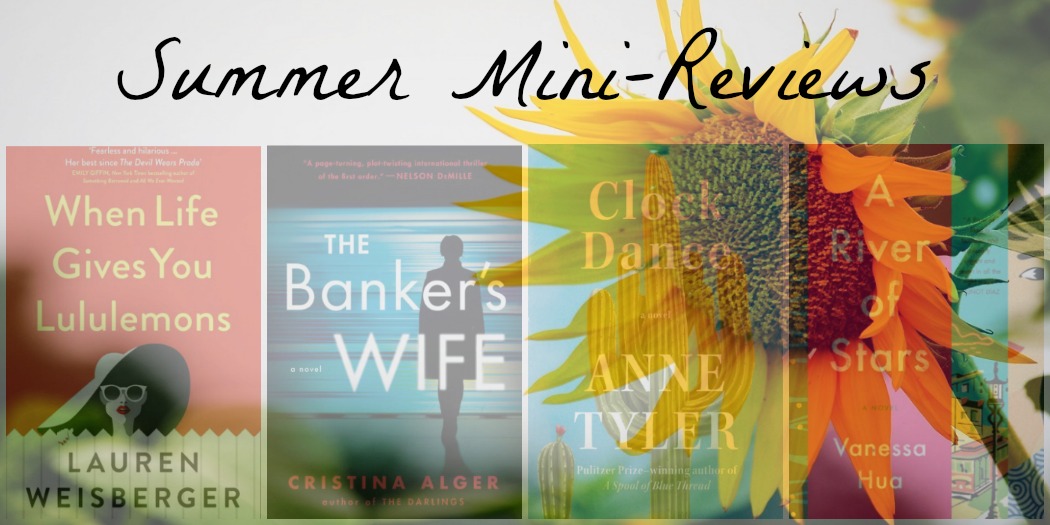 Sometimes the reviews get really stacked up and this summer has been one of those times. I start to feel a lot of anxiety when I have too many books I've yet to share, so I'm being good to myself today and covering four books I've yet to review. In this summer assortment, I think you'll find a little something for almost anyone's reading taste!
Linking up with Modern Mrs. Darcy.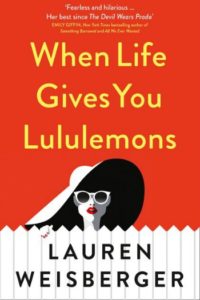 When Life Gives You Lululemons by Lauren Weisberger
Publisher: Simon & Schuster
Release Date: June 5, 2018
Length: 353 pages
Amazon
From the Publisher: "Welcome to Greenwich, Connecticut, where the lawns and the women are perfectly manicured, the Tito's and sodas are extra strong, and everyone has something to say about the infamous new neighbor.
Let's be clear: Emily Charlton does not do the suburbs. After leaving Miranda Priestly, she's been working in Hollywood as an image consultant to the stars, but recently, Emily's lost a few clients. She's hopeless with social media. The new guard is nipping at her heels. She needs a big opportunity, and she needs it now…."
My Thoughts: Sometimes you find a book that fits perfectly with your current head space, and that's exactly what When Life Gives You Lululemons did for me. I'd been traveling a lot, had finished a book that left me with a bit of a hangover, and had DNF'd several books in a row. I decided to go with a light and breezy summer read since nothing else was working. Ahhhhh! Weisberger's latest Emily Charlton novel was just the ticket. I dove into it and finished four days later with a smile on my face. Was it deep or philosophical? No way! It was a fun story of three thirty-something women supporting each other and finding new paths as they dealt with kids, men and careers, all while facing down the big 4-0. The ending was neat and tidy, the characters a bit cliched, the drama over-the-top, but somehow these flaws were easily forgiven because When Life Gives You Lululemons got my summer reading back on track! Grade: B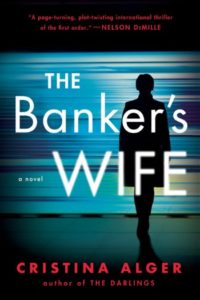 The Banker's Wife by Cristina Alger
Publisher: G.P. Putnam's Sons
Release Date: July 3, 2018
Length: 352 pages
Amazon
From the Publisher: "On an early morning in November, a couple boards a private plane bound for Geneva, flying into a storm. Soon after, it simply drops off the radar, and its wreckage is later uncovered in the Alps. Among the disappeared is Matthew Werner, a banking insider at Swiss United, a powerful offshore bank. His young widow, Annabel, is left grappling with the secrets he left behind, including an encrypted laptop and a shady client list. As she begins a desperate search for answers, she determines that Matthew's death was no accident, and that she is now in the crosshairs of his powerful enemies…"
My Thoughts: Suspense novels generally aren't my thing, but when smart ones comes along, I like to give them a try. The Banker's Wife was not only smart, it was also original and truly suspenseful. Alger's story of a young wife who losses her Swiss banker husband in a questionable plane crash, and a reporter newly engaged to a presidential candidate's son, kept me turning pages late into the night. The connections between the two women's stories quickly became clear, yet each storyline progressed largely on its own which worked well in this book. The back and forth revealing of secrets, Ponzi schemes, money laundering, off-shore accounts and murder kept the suspense ratcheted up throughout. For me, The Banker's Wife's flaws fell in the second half of the book where too many new characters were brought on board and the telling became muddied. I found it difficult to keep track of all the details and ended up sort of ignoring some of the story's intricacies. Still, I managed to guess the ending and I know lovers of suspense will thoroughly enjoy The Banker's Wife. Grade: B-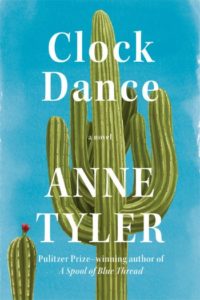 Clock Dance by Anne Tyler
Publisher: Knopf
Release Date: July 10, 2018
Length: 304 pages
Amazon
From the Publisher: "Willa Drake can count on one hand the defining moments of her life. In 1967, she is a schoolgirl coping with her mother's sudden disappearance. In 1977, she is a college coed considering a marriage proposal. In 1997, she is a young widow trying to piece her life back together. And in 2017, she yearns to be a grandmother but isn't sure she ever will be. Then, one day, Willa receives a startling phone call from a stranger…"
My Thoughts: Anne Tyler has been a longtime favorite author of mine, so I badly wanted to love Clock Dance. Sadly, I just didn't. The synopsis speaks of the "defining moments" in main character, Willa Drake's life, and for me that's exactly where the story broke down. We all have defining moments, some we succumb to and others we rise from. From childhood until she was 60, Willa allowed everyone else to define her life. Her defining moments were ones in which she  consistently remained passive, giving parts of herself up for the (often selfish) needs of others. By the time Willa began to show a little backbone, I'd given up on her. On a more positive note, I thoroughly enjoyed the wonderful, quirky group of neighbors that Willa finally found herself a welcome part of. Unlike the men in Willa's life who all felt the same, these characters were original and real. Still, they weren't enough to rescue this summer read for me. Grade: C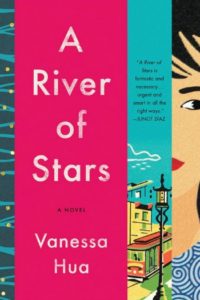 A River of Stars by Vanessa Hua (debut)
Publisher: Ballantine Books
Release Date: August 7, 2018
Length: 304 pages
Amazon
From the Publisher: "Holed up with other mothers-to-be in a secret maternity home in Los Angeles, Scarlett Chen is far from her native China, where she worked in a factory and fell in love with the owner, Boss Yeung. Now she's carrying his baby. Already married with three daughters, Boss Yeung is overjoyed because the doctors have confirmed that he will finally have the son he has always wanted. To ensure that his child has every advantage, Boss Yeung has shipped Scarlett off to give birth on American soil. U.S. citizenship will open doors for their little prince…"
My Thoughts: In a summer of terrific debuts, Vanessa Hua holds her own and is an author I will definitely be looking for more from. In A River of Stars she tells the story of Scarlett Chen, Chinese, pregnant, alone in the U.S., scared, and driven. Scarlett had been sent to Los Angeles by the father of her baby in order to secure U.S. citizenship for the son she carried. Things quickly went awry and Scarlett fled in a stolen van, taking a 17-year old pregnant stow-away, Daisy, along with her. The two reluctantly agreed to work together, winding up in San Francisco's Chinatown where they hoped to become anonymous. I loved the touching story of Scarlett and Daisy struggling to make lives for themselves and their babies. Unfortunately, I liked much less the parts of Hua's story that focused on secondary characters such as Boss Yeung, the father of Scarlett's baby and Mama Fang, who ran the home Scarlett fled from. I just wasn't invested in these characters and found myself skimming their parts. In the end, A River of Stars was a book that really made me think about immigrants and what it must be like for those families where a child born here is welcome, but his or her parents are not. Grade: B-
Note: I received a copy of this book from Ballentine Books (via NetGalley) in exchange for my honest review. Many thanks!
Disclosure: There are Amazon Associate links included within this post.