This post may include Amazon links. As an Amazon Associate I earn from qualifying purchases.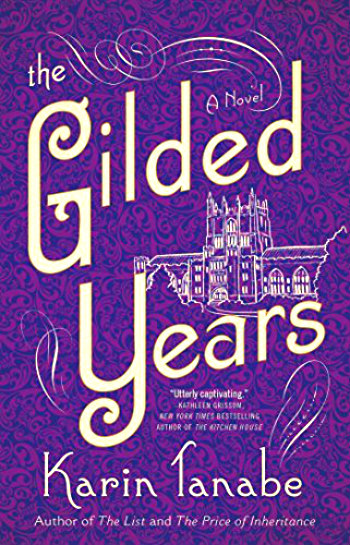 The Gilded Years by Karin Tanabe
Publisher: Washington Square Press
Release Date: June 7, 2016
Length: 400 pages
Buy on Amazon
Single Sentence Summary: The story of Anita Hemmings, an African-American woman who valued education above everything and graduated from Vassar in 1897 with almost everyone believing she was white.
Primary Characters: Anita Hemmings – An African-American woman attending Vassar from 1893-1897 while passing as white. Louise Taylor – her very wealthy, fun-loving senior year roommate.
Review/Synopsis: The Gilded Years is a very well done historical fiction accounting the life of Anita Hemmings, the first African-American woman to graduate from Vassar. Anita's parents instilled in her from a very young age the value of education and after hearing a recent graduate speak about Vassar, Anita set her sites on that school. Throughout her childhood Anita lived as an African-American, but as she left her home to attend the prep school that would help get her into college, Anita knew she had to "pass" as white. She was accepted to Vassar, where she was a brilliant student, and very popular among her peers. She was known for being extremely beautiful and also a gifted singer. In Anita's senior year her roommate happened to be Louise "Lottie" Taylor, a very wealthy New York woman. Lottie was modern, fun, outgoing, and she adored Anita, as Anita did her. They and their circle of friends all took school very seriously, but also had a lot of fun – dances, trips, football games at Harvard. All this Anita greatly enjoyed but it also made her very nervous because she was no longer leading the quiet, in-the-background life she had done for her first three years at Vassar. Near the very end of their senior year Anita said a few things that raised some suspicions with Lottie, and Lottie starts digging a little deeper. Would all Anita has worked for and all she had hoped to do in the future truly be put in jeopardy if the truth about her true race came to light?
I thoroughly enjoyed Karin Tanabe's telling of Anita Hemming's time at Vassar. It was fun and also sad and eye-opening for what African-American people went through in the late 1800's in order to get an education. Throughout the course of the book and in the wonderful afterward you learn so much. For example, even some of the schools that would take African-Americans in that era would never have more than one or two in the entire student body at one time, and most times the African-American students were not allowed to live on campus. (I cannot recommend strongly enough that you read the afterward. It's extremely enlightening and adds to Anita's story.) The Gilded Years made you really care about Anita and wish for nothing but success and happiness for her. It was truly a wonderful read. Grade: A-
If you liked this book you might also enjoy:
Disclosure: There are Amazon Affiliate links included within this post.