This post may include Amazon links. As an Amazon Associate I earn from qualifying purchases.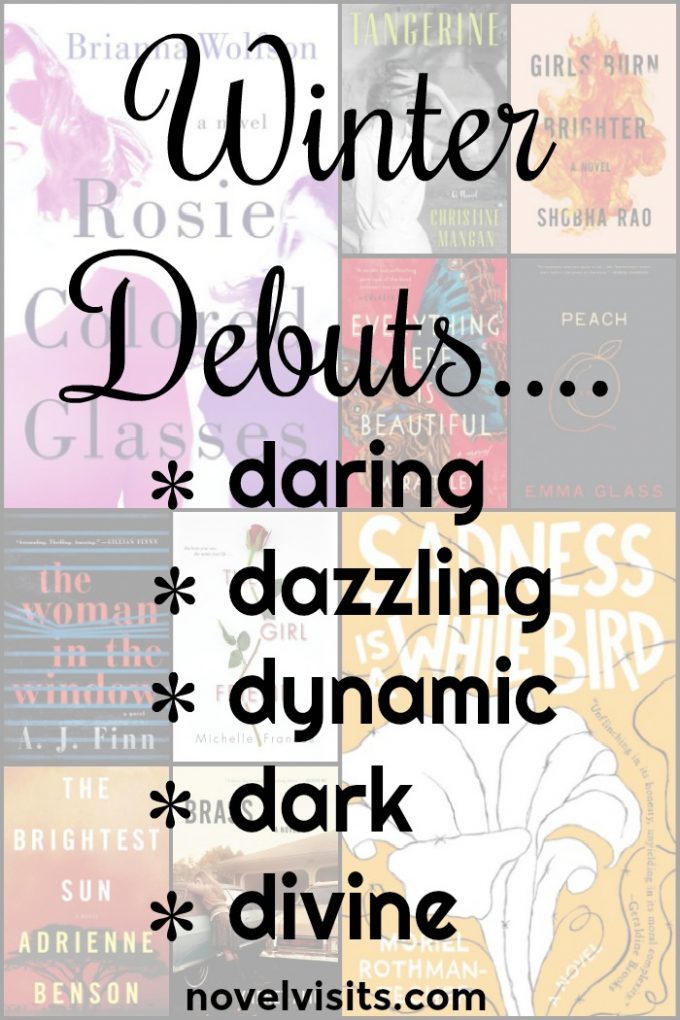 As some of you might know, I have a real thing for debuts. I think that debuts are often an author's best work, so I'm constantly on the look out for first novels, that pique my interest. A few weeks ago, as I was putting together my Winter Preview 2018, I noticed that I already had a lot of debuts in my 2018 reading list. They deserved some serious attention! So, the Winter Preview featured established authors, and today it's all about DEBUTS!
January Debuts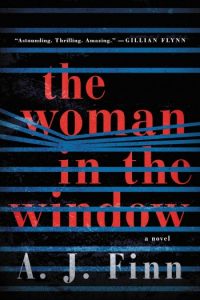 The Woman in the Window by A.J. Finn
William Morrow (1/2)
448 pages
The Draw
– Psychological thriller.
– An agoraphobic woman witnesses a crime, or did she?
– Strong rating on Goodreads.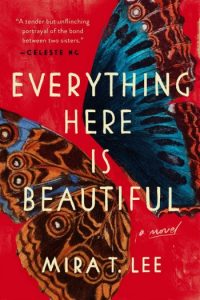 Everything Here is Beautiful by Mira T. Lee
Pamela Dorman Books (1/16)
368 pages
The Draw
– A story involving the bond between sisters.
– Mental illness tie in.
– That beautiful cover!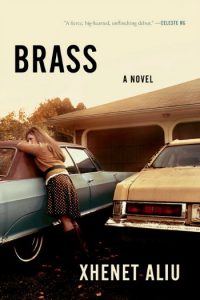 Brass by Xhenet Aliu
Random House (1/23)
304 pages
The Draw
– A mother-daughter story.
– Told through parallel narratives.
– A lot of very positive press.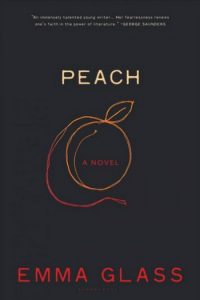 Peach by Emma Glass
Bloomsbury USA (1/23)
112 pages
The Draw
– Assaulted teen tries to cope.
– Author's writing described as gorgeous, poetic.
– It's very short!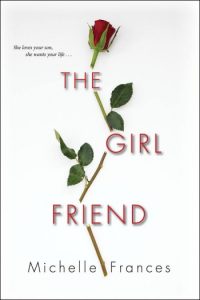 The Girlfriend by Michelle Frances
Kensington (1/30)
432 pages
The Draw
– Psychological thriller based on relationships.
– One mistake with lifelong impact.
– I have two sons!
February Debuts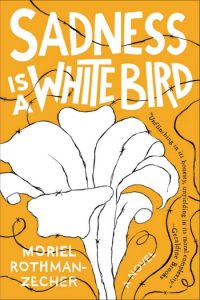 Sadness is a White Bird by Moriel Rothman-Zecher
Atria Books (2/13)
288 pages
The Draw
– A man torn between family and country.
– Opens with a man in an Israeli military jail.
– Focus on friendships.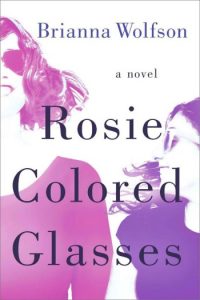 Rosie Colored Glasses by Brianna Wolfson
MIRA (2/20)
336 pages
The Draw
– A coming-of-age story in the midst of family drama.
– A daughter learning to really see her mother.
– Just a great title!
March Debuts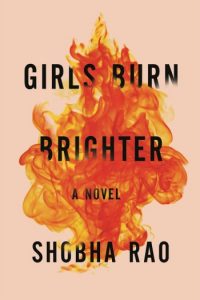 Girls Burn Brighter by Shabha Rao
Flatiron Books (3/6)
320 pages
The Draw
– A story of friendship set in India.
– Told from dual perspectives.
– Has a real dark side to the story.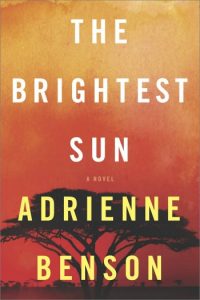 The Brightest Sun by Adrienne Benson
Park Row (3/20)
336 pages
The Draw
– Three very different women grappling with motherhood.
– Kenyan setting.
– I like what Tim Johnston (Decsent) had to say about it.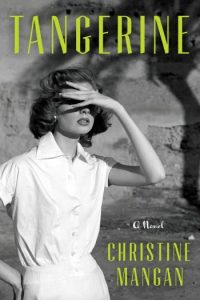 Tangerine by Christine Mangan
Ecco (3/27)
320 pages
The Draw
– Moroccan setting.
– A strained friendship and a missing husband.
– Movie rights already sold!
Any winter debuts you're looking forward to?
Linking up with the ladies at The Broke and the Bookish for their Top Ten Tuesday on 2018 books we're looking forward to reading.
Disclaimer: There are Amazon Associate links contained in this post.