This post may include Amazon links. As an Amazon Associate I earn from qualifying purchases.
It's almost Valentine's Day, so let's talk romance! I'm not a person drawn to traditional romance novels. I don't often want to read a book whose main focus is a love story. Don't get me wrong, I've nothing against love stories being elements of a books, I just don't want them to be the main focus. My kind of love stories need to be embedded in a much richer, bigger picture. I want the romance to be only one element of deeply layered story. I like it even more when the love is delivered in a completely unexpected or unconventional way. So, today I'm sharing fourteen amazing books that feature fourteen unconventional love stories as just a portion of what makes them great books.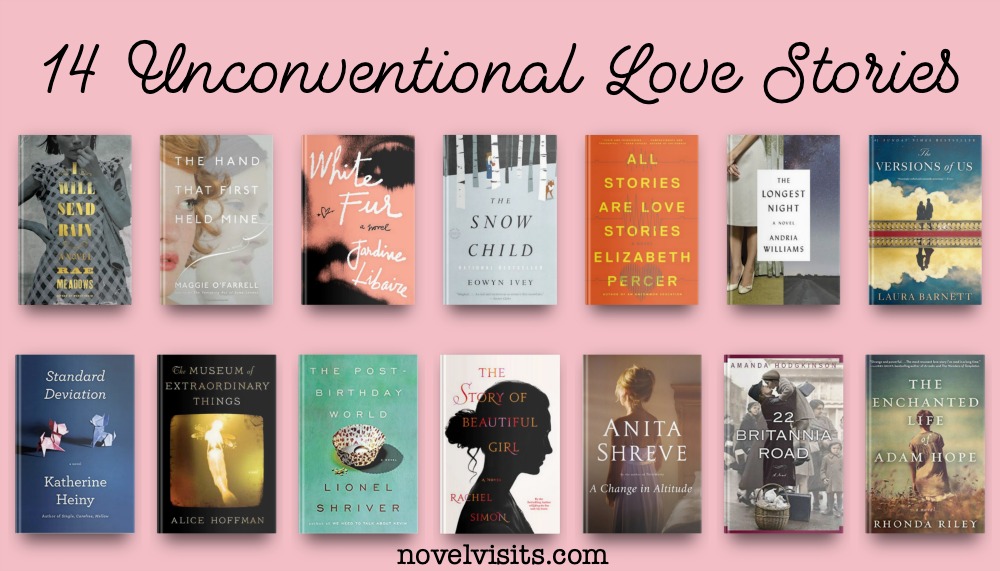 In no order, other than alphabetical.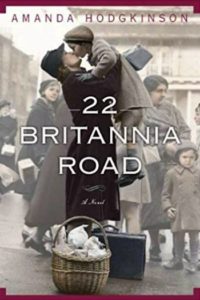 22 Britannia Road by Amanda Hodgkinson – This story is about a Polish couple separated during WWII, as they finally reunite in England after the war. As you would expect, the five years they spent apart during the war change them both, leaving ghosts in their relationship, haunting their marriage. Moving back and forth between the war years and their new life in England, 22 Britannia Road was not your usual WWII book.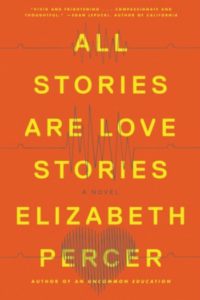 All Stories Are Love Stories by Elizabeth Percer – The title might make you think that this is a mushy, overdone romance type story, but that would be so, so wrong. Instead it's the story of three people under extreme circumstances trying desperately to reunite with the ones that matter most in their lives. Elizabeth Percer paints a very honest picture of what really matters to us when life takes desperate turns and how hard we can fight for those we love. (my review)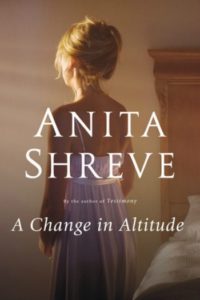 A Change in Altitude by Anita Shreve – Taking place in the 1970's, A  Change in Altitude is about a newlywed American couple who move to Kenya for a year of adventure. There they become involved in a horrific climbing accident on Mt. Kenya. The tragedy, how each deals with the aftermath, and their relationship itself are at the heart of this unconventional love story. I can be up and down on Shreve books, but I enjoyed this one from start to finish and loved the ending!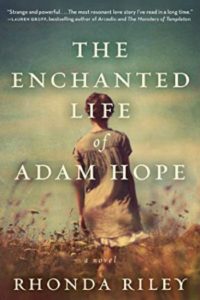 The Enchanted Life of Adam Hope by Rhonda Riley – This book truly is a love story, but it's premise is so unique, and it's delivered so powerfully that for me it rose well above romance status. Set on a rural North Caroline farm during WWII, Adam Hope is both a man and not a man. Young Evelyn Roe falls deeply in love with Adam. Magical realism plays a big part in Riley's story making it a book that might not be for everyone, but I loved it.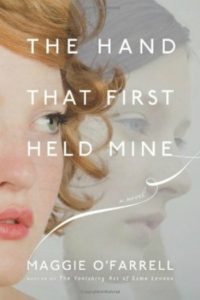 The Hand That First Held Mine by Maggie O'Farrell – I loved this story of two women living in London 50 years apart. Lexie was a "modern woman" who moved to London on her own in the 50's. Elina was a woman of today who had just given birth to her first child and nearly died in the process. Plus, her boyfriend is acting strangely. You know these two women have to be connected, but seeing why and how it unfolds was pure pleasure.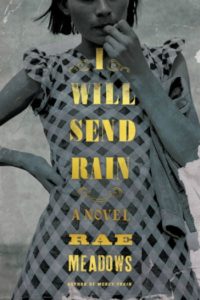 I Will Send Rain by Rae Meadows – Here, a wheat farming family in 1934 Oklahoma fight the dust storms that have arrived with a vengeance while dealing with their individual longings for escape. This weather phenomenon brought dark changes to the members of an already fragile family. The mother, Annie, began to long for  a different sort of life as her husband searched for his own very different means of escape. (my review)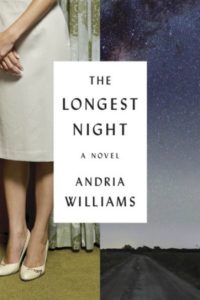 The Longest Night by Andrea Williams – A rocky sort of love story if ever there was one, this book features a military couple living in Sand Point, Idaho in the late 1950's. Paul works at the nuclear facility there and Nat is bored out of her mind. As Paul raises red flags at work (something that does not go over well), Nat looks for excitement and companionship elsewhere, both causing scandals in the small military community.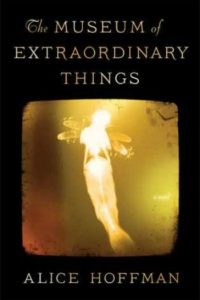 The Museum of Extraordinary Things by Alice Hoffman – Hoffman's books often have a little magic to them, but this one was different. Instead, it told the story of Coralie, a young woman born with a birth defect that her father used to his advantage making her part of his boardwalk freak show. At the same time, Eddie, a Russian Jew, was finding his own way as a tailor's assistant and eventually as a photographer. Slowly, these two wounded souls found each other.
The Post-Birthday World by Lionel Shriver – A woman faces a choice: kissing a man that is not her husband or not kissing that man. If Irina kisses him her life goes in one direction, if she doesn't it goes in another. In alternating chapters Shriver told both sides of her story calling into question the impact of even small choices we make. Like Irina, I went back and forth on which path seemed the better one for her life to take.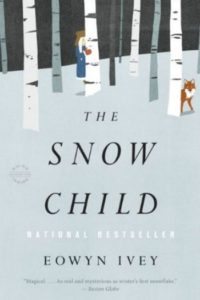 The Snow Child by Eowyn Ivey – Ivey's book explores love on many different levels. First, there's Jack and Mabel, recent arrivals to a homestead in 1920's Alaska. The two are childless and long for that to change. Then there is the love they both feel for a strange girl, a snow child, that unexplainably enters their lives. Finally, there is the love that snow child feels as she grow and finds her own love, forever altering her life.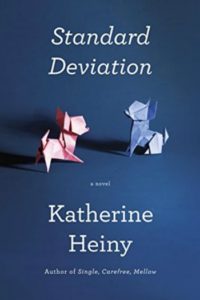 Standard Deviation by Katherine Heiny – I loved this story of a mismatched couple like no other. Graham is a more introspective man who values quiet time with his family around him. His second wife, Audra is a more the free-spirited type, opening their home to a string of guests Graham barely tolerates. And then there's Elspeth, Graham's first wife who re-enters his life and sends Graham spinning wondering if he's made the right decisions along the way.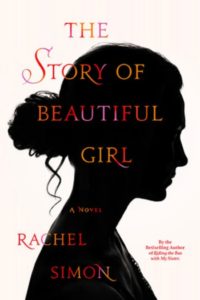 The Story of Beautiful Girl by  Rachel Simon – This might be the most unconventional love story of all. At its heart are two people institutionalized in the 1960's. Lynnie is a developmentally delayed young woman and Homan, a slightly older, deaf African American man. The two become close and a child is born. They flee the institution to keep her safe, but all does not go well and they spend the next 40 years searching for each other and their daughter.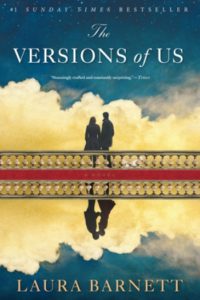 The Versions of Us by Laura Barnett – In her debut, Barnett imagined for us three different versions of two people's lives. Jim and Eva have a chance encounter along a bike path while both are at Cambridge. The chemistry between them is unmistakable, but how they act on it and the rest of their lives unfold in three different, but very closely related accounts. It was fascinating seeing their connection played out all its different ways. (my review)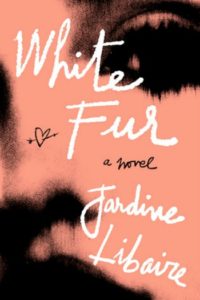 White Fur by Jardine Libaire -On the surface Jamey and Elise appear to be a stereotypical rich boy/poor girl couple. I assure you they're not. As the story begins we see two distinct personalities emerge. One, confident and patient, willing to watch life unfold. The other, confused, frightened, unsure of what to expect from life. Yet these two personalities meld, initially on a purely sexual basis, but over time becoming so much more, becoming everything, spinning out of control. (my review)
Do you have a favorite unconventional love story?
PIN THIS POST ⇓