This post may include Amazon links. As an Amazon Associate I earn from qualifying purchases.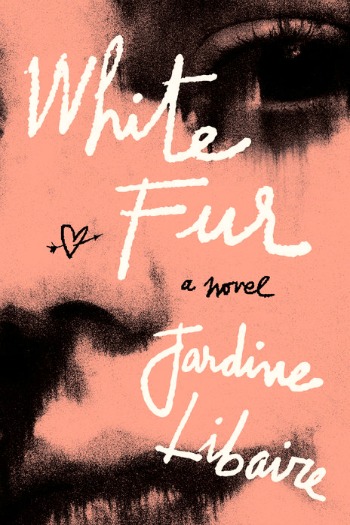 White Fur by Jardine Libaire
Publisher: Hogarth
Release Date: May 30, 2017
Length: 320 pages
Buy on Amazon
Single Sentence Summary: From different worlds, Jamey and Elise share a dark, unexpected love that even they can't always comprehend.
Primary Characters: Jamey Hyde – A Yale junior, heir to his family's private investment bank, son of a famous actress. Jamey would seem to have it all. Elise Perez – A high school dropout turned runaway. Elise grew up in housing projects with no father and a mother who was often on drugs.
Publisher's Synopsis: When Elise Perez meets Jamey Hyde on a desolate winter afternoon, fate implodes, and neither of their lives will ever be the same. Although they are next-door neighbors in New Haven, they come from different worlds….Never-the-less, the attraction is instant, and what starts out as sexual obsession turns into something greater, stranger, and impossible to ignore. The unlikely couple moves to Manhattan in hopes of forging an adult life together, but Jamey's family intervenes in desperation, and the consequences of staying together are suddenly severe.
Review: While it's true White Fur by Jardine Libaire a love story, it's a most remarkable love story. Remarkable for two distinct reasons: the story itself and Libaire's gorgeous writing. It's not every writer who can be as successful in both within the same winning volume.
I wouldn't typically be drawn to a love story per se, but White Fur's promise of grit with a 1980's New York setting had me onboard. On the surface Jamey and Elise appear to be a stereotypical rich boy/poor girl couple. I assure you they're not. As the story begins we see two distinct personalities emerge. One, confident and patient, willing to watch life unfold. The other, confused, frightened, unsure of what to expect from life. Yet these two personalities meld, initially on a purely sexual basis, but over time becoming so much more, becoming everything. They forge their love on the strengths and weaknesses of each, making unexpected, sometimes unwise choices.
White Fur is one of those rare books in which the writing is the star. I highlighted many, many gorgeous passages and could have highlighted many more. Libaire wrote a very long, extraordinary description of what happens when two bodies meet which I will NEVER forget. She beautifully wrapped the story of Elise and Jamey in a smart package of stunning prose that both illuminate and strengthen this love story.
"There is just the palest blue light seeping through the curtain, there is Elise's long hand, there is just this kiss, this cathedral of a moment when she presses her mouth to his, her eyes brimming with crystals."
Libaire chose to set her story 1980's Manhattan, and her words vividly brought the city to life. She took you there. Similarly, Jamey and Elise were beautifully drawn, complex and whole.
"Jamey adores the shooting stars of her mind, the powdery galaxy of her thoughts. Her intelligence isn't organized the same way his is. She never finishes more than a few pages of a book, but loves to talk about what she read. She thinks in wild gardens…."
If there is a weakness in White Fur, it came in the last quarter of the book. Some will find the unusual turn that led to its ending unlikely. I might tend to agree, but sometimes unlikely works, is even necessary. For me, this twist did not take away from the story of Jamey and Elise, but gave it the momentum needed to reach its final, satisfying end. Grade: A
If you liked this book you might also enjoy:
Fates and Furies by Lauren Groff – Lotto and Mathilde meet in college, marry and also live out their "love" story in NYC.
The Mothers by Britt Bennett – Another book with stunning writing telling a story of young love. (My review)
Tuesday Nights in 1980 – Lots of similarities: 1980, NYC, a young woman in love. This one bundled together with the world of struggling artists. (My review)
Note: I received a copy of this book from the publisher (via NetGalley) in exchange for my honest review.
Disclosure: There are Amazon Associate links included within this post.