This post may include Amazon links. As an Amazon Associate I earn from qualifying purchases.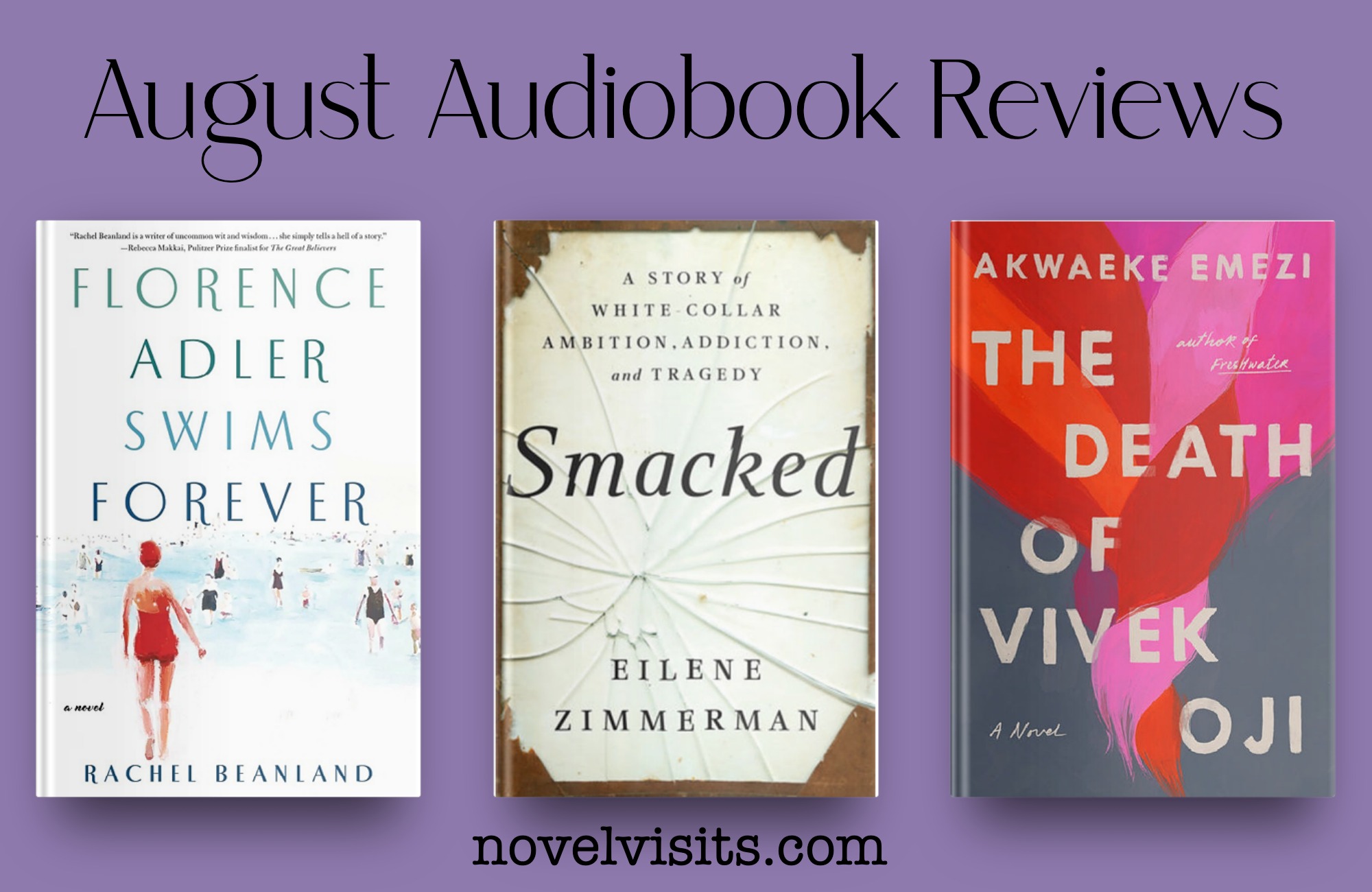 I haven't listened to as many books in the last month as I typically do. I did have a couple of long drives where a finished two, but the rest of my time has been limited, especially for listening, so I've only three audiobooks to share this month: one I loved, another I liked a lot, and a third that was a bit of a disappointment for me.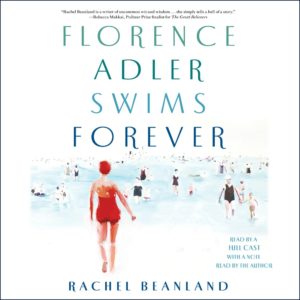 Florence Adler Swims Forever by Rachel Beanland
Narrator: Full cast of narrators
Publisher: Simon & Schuster (Simon & Schuster Audio)
Release Date: July 7, 2020
Length: 320 pages (10 hrs. 48 min.)
Amazon      Libro.fm
My Thoughts: Florence Adler Swims Forever takes place in the summer of 1934 and tells the story of a family who tragically losses their 19-year old daughter to a drowning. Florence was a great swimmer and in the midst of training to swim the English Channel. As such, her death was a shock to all. The story opened with Florence's drowning and moved on to how the various members of her family and a couple close friends handled their loss. Of greatest concern was keeping her death a secret from her older sister, in the hospital to prevent premature labor.
While the set-up for this story was good (actually based on events in the author's own family), and I loved the multiple narrators, overall it just felt a little too trite for my taste. Historical fiction has become a genre that I struggle with, all too often feeling like I've heard it before and that was exactly what happened with Florence Adler Swims Forever. The initial set up of the drowning felt new and fresh, but the characters themselves felt too much like "types" to me. It was easy to see where the story was headed almost from the very beginning and I need a little more surprise in my stories. I know I'm in the minority on this one, so please check out other reviews before deciding on this one! Grade: C+
Narration: I tend to an audiobook with a big cast of narrators, but in Florence, I didn't enjoy them as much as usual. For me, the different voices added to the sort of caricature of some of the players. In general, this book was just more of a miss for me.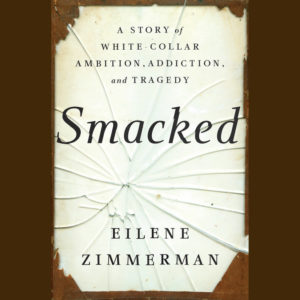 Smacked by Eilene Zimmerman
Narrator: Author
Publisher: Random House (Random House Audio)
Release Date: February 4, 2020
Length: 272 pages (6 hrs. 36 min.)
Amazon      Libro.fm
My Thoughts: Back in July I started seeing reviews of Smacked every where, so decided to give it a listen on a long ten hour drive. It was the perfect book to hold my interest and keep me fully engaged. In Smacked, author Eilene Zimmerman tells the sad story of her ex-husbands descent into hard-core drug use over the course of many years including most of their marriage. Even though all the signs were there, Zimmerman couldn't really see the extent of her ex's addictions until after she found him dead on his bathroom floor.
I'd just finished reading The Boys' Club by Erica Katz and was struck by the parallels of how her fictional attorneys and Zimmerman's real-life attorney husband first turned to drugs like adderall and cocaine to sharpen their thinking and get them through the days. Of course, her ex fell much further, going deeper and deeper into drugs while losing touch with most everyone he really cared about. I especially liked the end of Smacked where Zimmerman shared some of the alarming statistics about white-collar drug use in America today. Hers was an eye-opening memoir that is well worth adding to your nonfiction TBR list. Grade: B
Narration: Author Eilene Zimmerman did a fabulous job telling her own tragic story. Her voice was smooth and quite easy to listen to and that certainly isn't always the case when authors read their own works.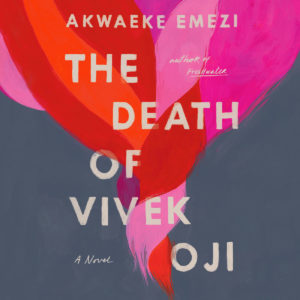 The Death of Vivek Oji by Akwaeke Emezi
Narrator: Yetide Badaki and Chukwudi Iwuji
Publisher: Riverhead Books (Penguin Audio)
Release Date: August 4, 2020
Length: 256 pages (7 hrs. 38 min.)
Amazon      Libro.fm
My Thoughts: I found The Death of Vivek Oji by Akwaeke Emezi to be a beautifully told story, both simple and complex. Vivek opens with the title character's death, and the overwhelming grief felt by his parents, his cousin, and his many female friends. That's the simple part: grief, a thing we all can understand. Complicating the story of this beautiful Nigerian young man are the mysteries surrounding both his life and death, and his most deeply held secrets.
I don't want to give anything away, but I do want to share how much I loved Vivek's story. He was a troubled young man, trying to live an authentic life in a world that wasn't quite prepared for someone like him. As their only child, Vivek was deeply loved by his parents, despite the fact that in his life, they never really understood him. His cousin, Osita, perhaps knew Vivek best, but Osita had his own secrets to guard. Vivek's circle of friends understood him best, yet even they could only do so much to make him happy. Emezi tied Vivek's life and death together in unexpected ways that made for a stunning story. The book's themes may be difficult for some, but I found it to be a gorgeous, sad story that I'll not soon forget. Grade: A
"Chika's jaw clenched, but he knew she was right. If Vivek had been alive he would have never considered her point, but when you stood on ground and know your child's bones are rotting beneath you rage and ego fade like dust in a strong wind."
Narration: I absolutely loved the narration in The Death of Vivek Oji! Both Yetide Badaki and Chukwudi Iwuji were new audiobook narrators for me, and so very pleasing. They easily brought to life the characters of Vivek, Osita, and Vivek's mother, Kavita.
Note: I received a copy of this audiobook from Penguin Audio (via Libro.fm) in exchange for my honest thoughts.