This post may include Amazon links. As an Amazon Associate I earn from qualifying purchases.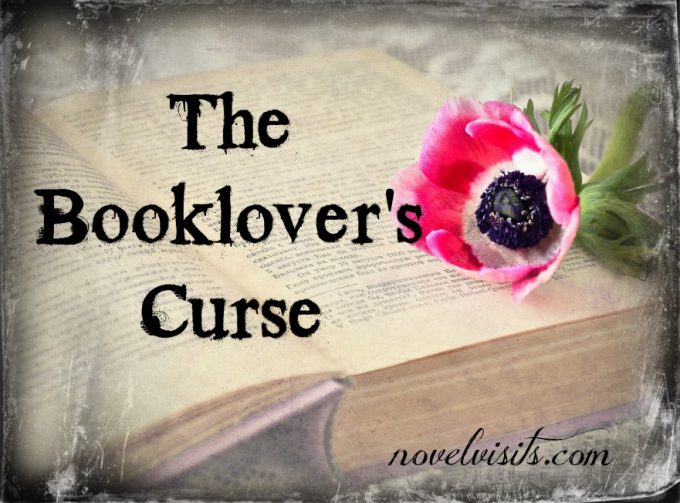 Looking back at the books I've read in the last few months, I find myself in a weird sort of slump. I've read a lot of books in that time: 21 since August 1st. A couple (The Heart's Invisible Furies, and Little Fires Everywhere) will even be in the running for my top ten of the year. Those alone truly wowed me. A few others were superior, but missing that "wow" factor. Some were just plain boring, but by far the majority were simply good. For me (and I suspect for many others), that's just not good enough anymore! It's beginning to feel like I've developed a new malady unique to bibliophiles. Let's call it "The Booklover's Curse," whose symptoms include:
Feelings of

anguish

and

frustration

when a book disappoints.
Increased

anxiety

when starting a highly hyped book.

Fear

of not liking a book others loved.
Acute

longing

, even

desperation

to find that illusive great read.

Depression

when nothing quite works.
So, what makes me and many others so vulnerable to The Booklover's Curse? I believe the cause is in the very fact that we read SO MANY books. Being a committed bibliophile means that we know intimately the joy of total connection with that perfect story. It's a high we've come to crave. We NEED the book hangover! A good book just doesn't do it for us anymore. We ache for that regular fix of "WOW" books!
In good times, most of us are able to find enough of those to keep this curse at bay, but that just hasn't happened for me these last few months. The Booklover's Curse has me firmly in its grips, as my response to book after book has been, "Good, but not good enough." The infrequent bright spot has not been a cure, so the question remains, "When will the curse be broken?" I hope that it will be next week or next month, but logic tells me that it may not truly happen until the new year with its fresh crop of new releases.
Still, I LOVE BOOKS and I BELIEVE in the many GREAT WRITERS out there, so I won't stop the hunt, the hope, the longing for not one "WOW" book, but MANY!
Has anyone else experienced "The Booklover's Curse?"