This post may include Amazon links. As an Amazon Associate I earn from qualifying purchases.
Hosted by Kathryn at Book Date
I know that summer is still officially a month away, but who cares about officially! With Memorial Day weekend coming up the unofficial start of summer will finally be here. This can only mean one thing to readers: summer reading! For some this might mean tackling backlist books you've been meaning to get to. For others it might mean rereading favorite books. For still others, summer reading means new books! If you're one of those readers always on the hunt for new releases, come back on Thursday when I'll be sharing my Summer Preview 2018. I've found 16 upcoming books with a little something for everyone.
Last Week's Reads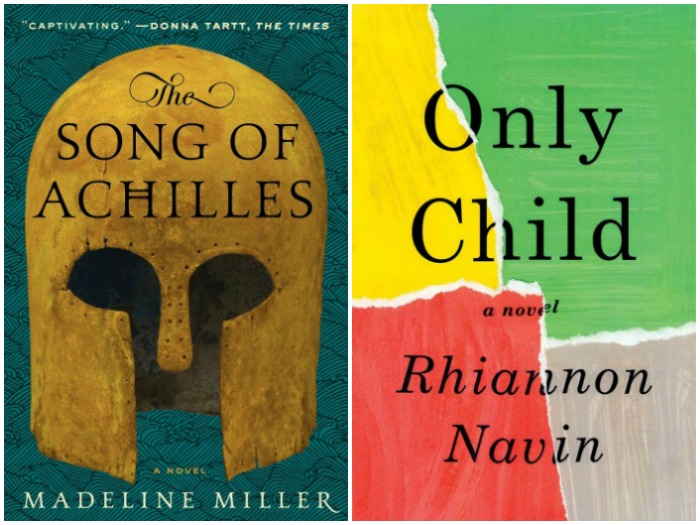 I loved The Song of Achilles ALMOST as much as Circe. Now that Madeline Miller has so beautifully tackled both The Iliad and The Odyssey I can't help wondering what might be next for her. Whatever it is, I'm in! I had three library holds come in on Tuesday, so have been trying to squeeze those in before turning to June books. I had expected to be crazy about Only Child by Rhiannon Navin, and while I liked it well enough, it won't be a top ten book for me. I grew weary of the 6-year old narrator and that mother? On the one hand I felt compassion for her, but on the other, I couldn't stand her. To be sure, this story of a child who survives a school shooting will give you much to think about.
DNF's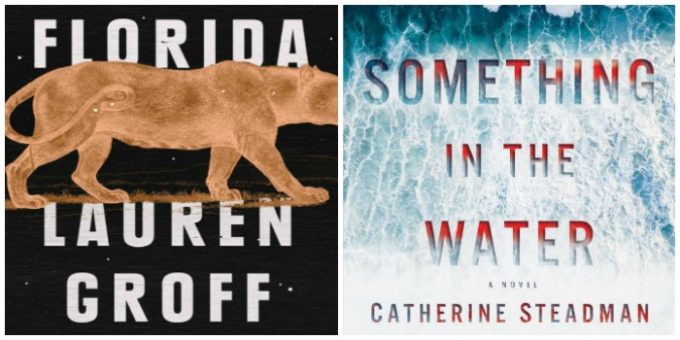 If you saw my Heading Down the Rabbit Hole With Books post last week, then you might know that I'm renewing my commitment to not sticking with books that aren't working for me, and this week I had two. I'd looked forward to Lauren Groff's short story collection, Florida, for a long time, but after three dreary stories (26%) I'd had enough. I'll be curious to hear what others think of Florida. I then turned to Something in the Water by Catherine Steadman and put this novel aside, too. After 18%, the story, marketed as a thriller,  just wasn't going anywhere.
Currently Reading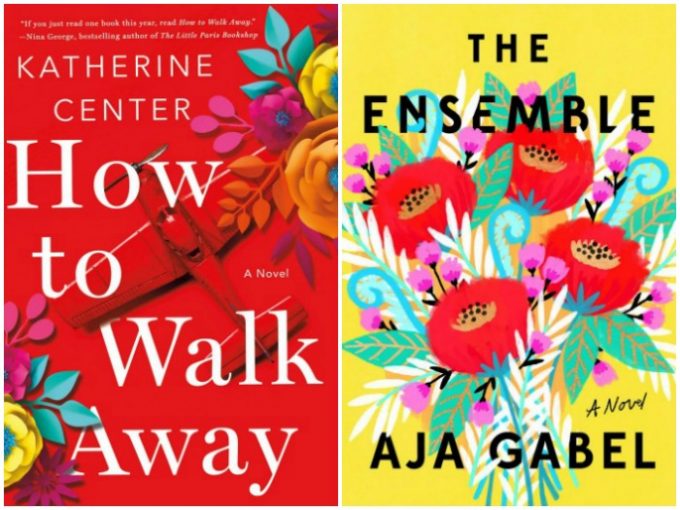 Aren't these two covers just gorgeous together? It could be a new feature, "Cover Pairings!" I'd seen so many positive reviews of How to Walk Away by Katherine Center that I just had to try it for myself. When I saw that Therese Plummer was the narrator for the audiobook, I knew this was one I'd need to listen to. I loved Plummer's narration of last summer's According to a Source by Abby Stern. At just under the halfway point, I'm thoroughly enjoying How to Walk Away. The Ensemble by debut novelist Aja Gabel was another library hold that came in last week. I've only read a few chapters, but so far I'm liking this character study of four young people trying to make it as a string quartet in the competitive world of music.
Likely to Read Next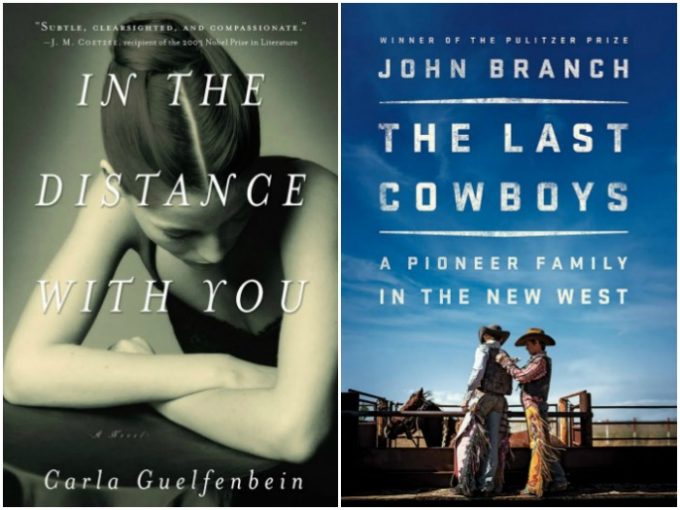 I really SHOULD start on June releases next, so that would mean In the Distance With You by Carla Guelfenbein. I'm very much looking forward to this literary thriller in translation. Instead, I might turn to The Last Cowboys by John Branch. The last of my library holds to come in last week, this book fascinates me because my grandfather was a cowboy, a real cowboy. He owned a cattle ranch in central California where I spent much of my childhood. He taught me to drive…on a tractor. So, I'm curious to read Branch's account of a ranching and rodeoing family from southern Utah.
I hope you have a great week in books!
Disclaimer: There are Amazon Associate links contained in this post.