This post may include Amazon links. As an Amazon Associate I earn from qualifying purchases.
Hosted by Kathryn at Book Date
Last week was my final week of reading freedom this summer. I'm not back to work for a couple more weeks, and I have a lot of fun packed into the next two weeks, but very little empty time for just me and books. This next week I'll be traveling to visit some of my very favorite people, and then back home to a long overdue visit from one of my oldest and dearest friends. I hope to get some reading done, but for the next couple weeks I think books will be on the back burner!
Last Week's Reads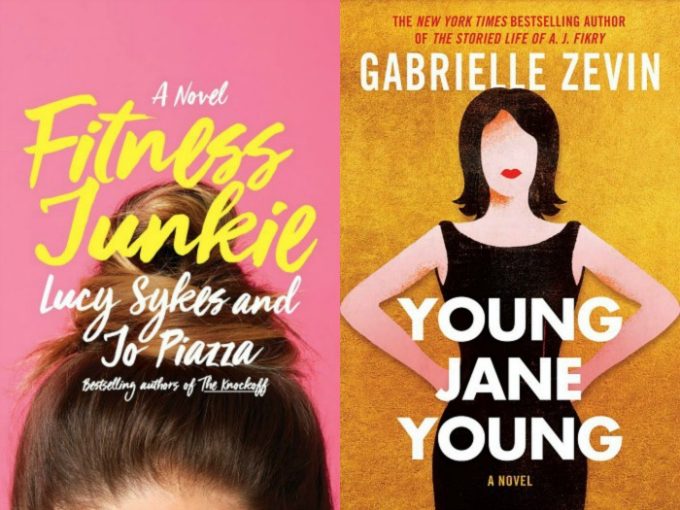 I finished listening to Fitness Junkie by the writing team of Lucy Sykes and Jo Piazza early last week. Their book, a fun, snarky jab at the diet/fitness industry, was wonderful. I reviewed Fitness Junkie last Thursday as part of a double audio review. You can check it out here. I breezed through Young Jane Young by Gabrielle Zevin and have a lot of thoughts on her new book. The story of a young woman caught up in a sex scandal with a politician was told from five different perspectives. Some were wonderful and others…weird. I feel a discussion post coming in a couple weeks!
Currently Reading
Quicksand by Malin Persson Giolito is a courtroom drama told by an 18-year old young woman accused of taking part in a mass school shooting. This book was a big hit in Sweden and I can see why. The voice of Maja is so strong and clear. I alternately feel sorry for her and fearful of what she's been a part of, but either way I want to know more. At a little over halfway, I'm looking forward to getting some solid reading time in later today on the plane.
Likely to Read Next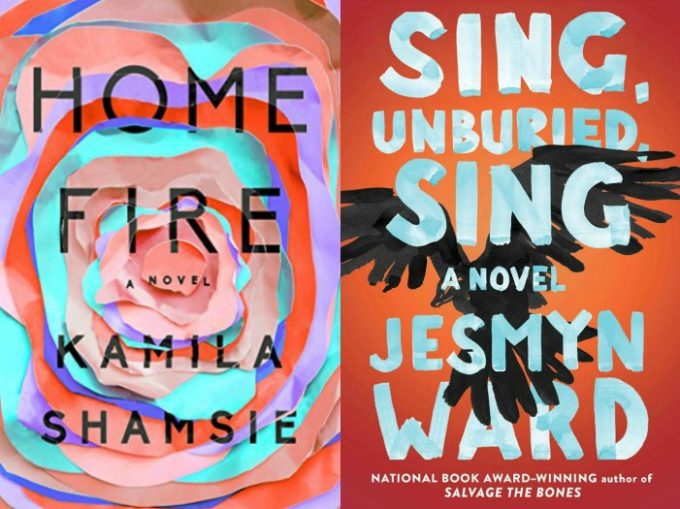 I'd really like to read Home Fire by Kamila Shamsie next, but that's going to depend on how busy the next week really ends up being. If I'm getting plenty of time to read, I'll try this tale of the clash between an emigre family and the world of politics. If time feels short, I'll start in on September books beginning with Sing, Unburied, Sing by Jesmyn Ward. You've got to be curious about a book whose description includes this: "Drawing on Morrison and Faulkner, The Odyssey and the Old Testament…" Those are some big shoes to fill and I want to find out how Ward does it!
I hope you have a great week of reading!
Disclaimer: There are Amazon Associate links contained in this post.