This post may include Amazon links. As an Amazon Associate I earn from qualifying purchases.
Hosted by Kathryn at Book Date
I know it's not spring yet, but the weather here has turned sunny, and though it's still very cold at least it feels like the promise of spring is out there. I know others are still buried in snow (my son in Montana got 2 feet last week), and I feel for you. Hopefully, you can use it as an excuse to stay in and read! Last week on the blog, I reviewed Daisy Jones & The Six, plus three other books in my February edition of Clearing the Shelves. Now I'm well into a mountain of March books sitting in my TBR stack. What are you reading this week?
Last Week's Reads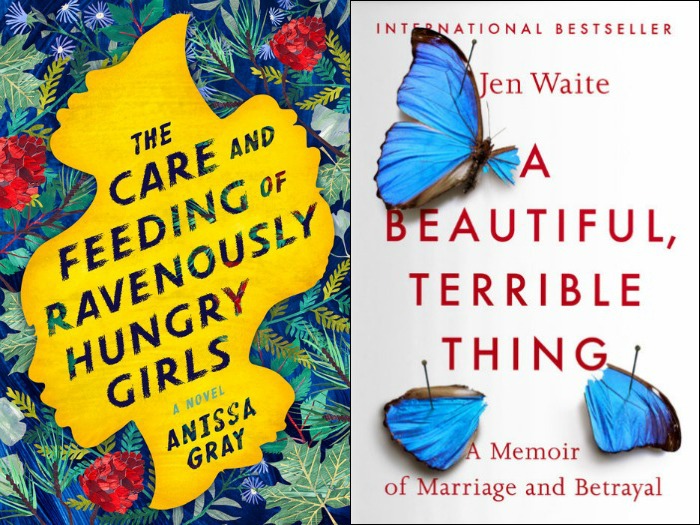 I really enjoyed The Care and Feeding of Ravenously Hungry Girls by Anissa Gray. The title is a mouthful, but after finishing the book I love the title and think it fits the story beautifully. In fact, the title of this book will be a big focus of my review on Thursday.
I also liked Jen Waite's memoir, A Beautiful, Terrible Thing. Yes, I thought she could have handled things differently at times and that frustrated me a bit, but I know that's easy to say when you're not in the midst of living it and instead observing from a distance. The book reaffirmed my love of memoirs!
Currently Reading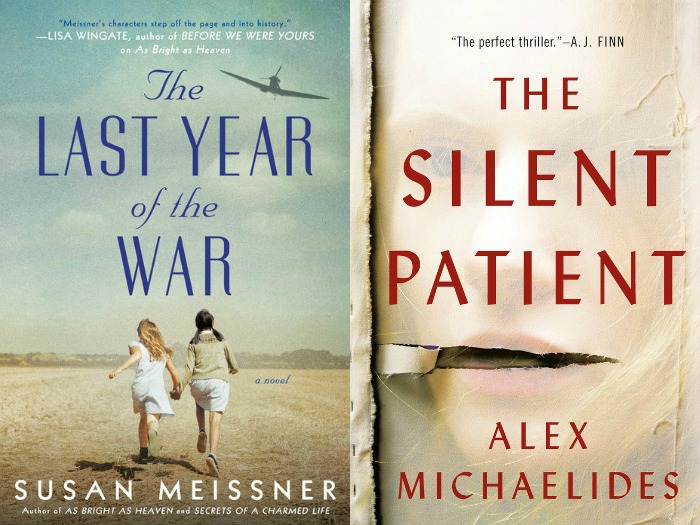 Somehow this winter I've ended up with several WWII era novels. I reviewed The Lost Girls of Paris last week and though I liked it, I also thought it was a little on the light side for historical fiction. The same can be said of The Last Year of the War by Susan Meissner. It covers a very different niche of people affected by that war, so I'm learning a lot. With only 25% left to go, I'm looking forward to seeing how the story plays out.
After seeing many great reviews of The Silent Patient by Alex Michaelides, and then also seeing Renee from It's Book Talk gush about the audio version, I knew I had to make it my next listen. At about three hours in, you can add my name to the list of fans! I'm loving the dual narration from equally unreliable characters.
Likely to Read Next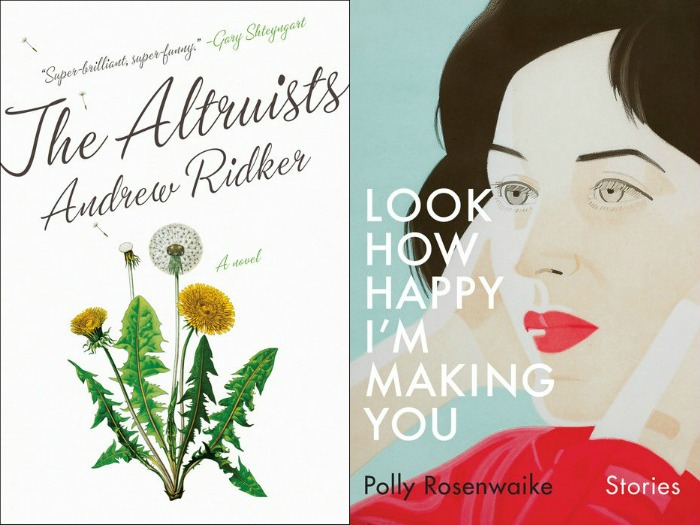 I mentioned The Altruists by Andrew Ridker last week, and now it sits at the top of my TBR stack, so I'll definitely give it a try. Not sure why I'm nervous about this one. Have any of you read it?
If you visit regularly, you know short stories are not my thing, so I'm also VERY nervous about Look How Happy I'm Making You by Polly Rosenwaike. Her stories all revolve around early motherhood, from trying to get pregnant to struggling with a newborn. It could go either way, but I thought I might just try the stories here and there between other books.
I hope you have a great week in books!
Disclaimer: There are Amazon Associate links contained in this post.