This post may include Amazon links. As an Amazon Associate I earn from qualifying purchases.
I hope everyone had a lovely Mother's Day weekend. I spent time with my older son, daughter-in-law and two of my grandkids, which is always a joy. The weather here has been so spectacular that it has summer completely on my brain. I'm trying to not start counting the days already, but it's hard. Instead, I'm turning my focus to two special book posts I'll be sharing in the coming weeks. One will be my Beach Bag Books post, with a list of 20 books in four categories (including backlist) that I know will make fabulous vacation (or staycation!) reads. The next, will be my Summer Preview 2019, with all the new release books I'm planning on reading in the summer months. So many reasons to look forward to summer!
Hosted by Kathryn at Book Date
Last Week's Reads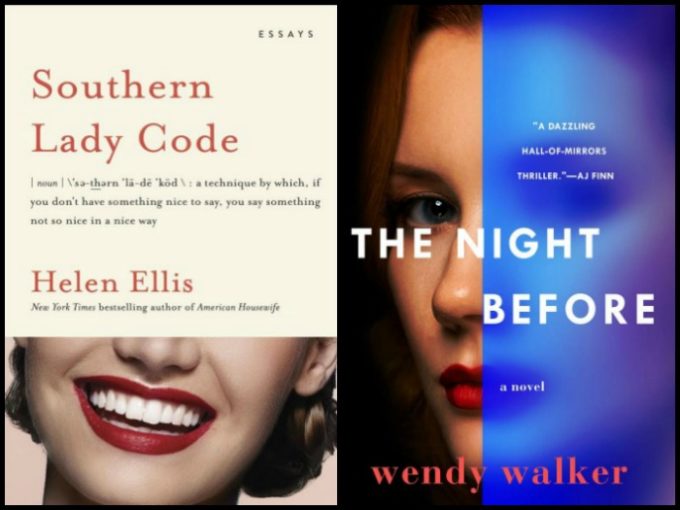 I listened to Southern Lady Code by Helen Ellis and enjoyed every minute of it. The audiobook is only a little over three hours, so it almost felt like cheating. Ellis's warm, friendly reading of her own experiences as a southern woman living her life with southern values in the midst of NYC made me want to be one of the women in her circle of friends. Mini-review to come.
I thoroughly enjoyed Wendy Walker's first two books, All is Not Forgotten (my review) and Emma in the Night (my review), but the same cannot be said of The Night Before. I'll be sharing a full review on Thursday, so I'm going to leave it at that for now.
Currently Reading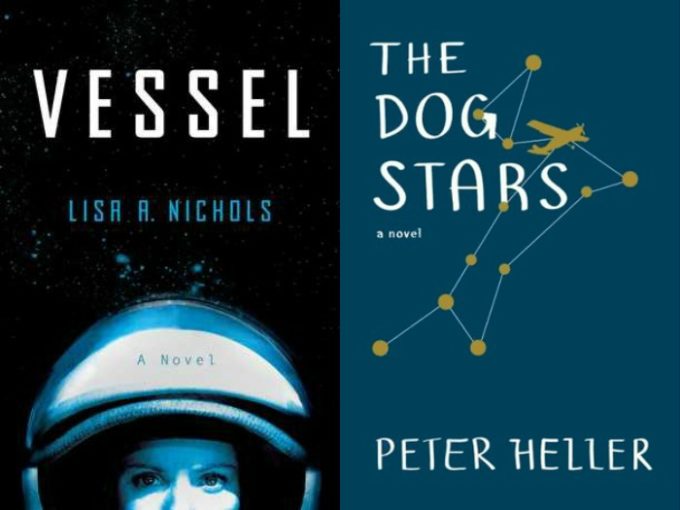 At over halfway through, I am really loving Vessel, a debut by Lisa A. Nichols. It's about a female astronaut who set out on a six year mission to a far away planet, and returned nine years later….alone. All six members of the crew were believed to be dead, so NASA is stunned and thrilled when Catherine returns. Only many things aren't quite right with Catherine, including a years long gap in her memory that leaves more questions than answers about what happened up there.
I loved  The River by Peter Heller (my review) so much, that right after I finished listening to it, I downloaded his earlier book, The Dog Stars. Last week I finally started listening. Mark Deakins is again doing a fabulous job with his narration, and at the halfway mark, I'm enjoying the story, but not quite as much as The River.
Likely to Read Next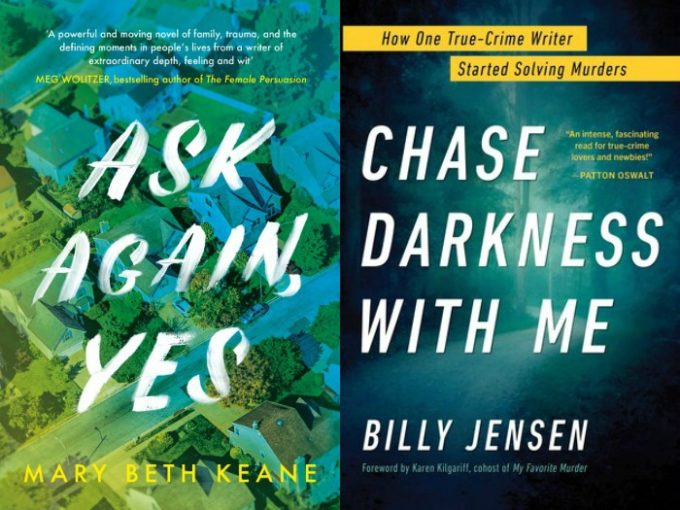 I have forced myself to wait long enough! My next read is going to be Ask Again, Yes by Mary Beth Keane. I'm going into this one fairly blind. I've read enough from others to know that the book is being widely praised, but not enough to have much of a sense of the storyline. I'm excited to begin!
For my next audiobook, I'm going to go with true crime and try Chase the Darkness With Me by Billy Jensen. Both Renee from It's Book Talk and one of my most consistent Goodreads sources, Jan loved it, so I'm in.
I hope you have a great week in books!
Disclaimer: There are Amazon Associate links contained in this post.