This post may include Amazon links. As an Amazon Associate I earn from qualifying purchases.
Hosted by Kathryn at Book Date
How can July already be more than half over? The summer is going too fast, but for me it always does. I hope you've been enjoying yours whether at home or taking some time for travel and family. Either way, I hope your summer days have included lots of good books. The last week was a busy one for me topped off with having my 3-year old granddaughter, Charlotte, with me for a couple of days. That girl likes to play! She also likes books and if I was counting all I read to her I'd have at least a dozen more in this week's reads, but I'll stick to my own.
Last Week's Reads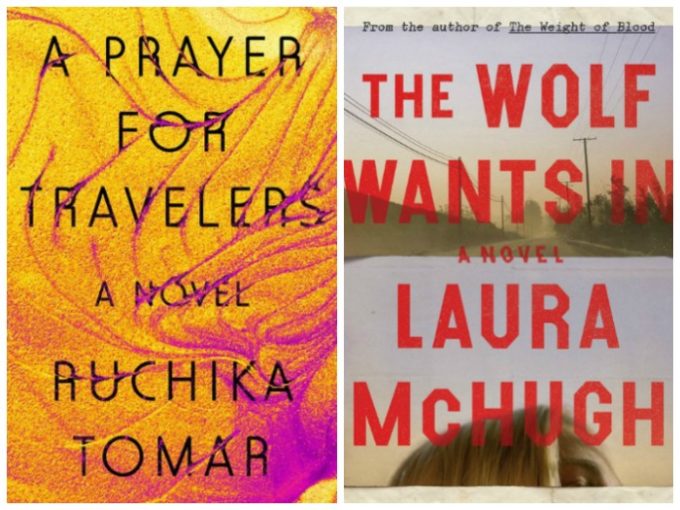 I simply adored A Prayer for Travelers by Ruchika Tomar. This gorgeously written coming-of-age story impressed me so much. A debut author, Tomar got it just right. My full review will post tomorrow.
The Wolf Wants In is Laura McHugh's third novel, but the first I've read from her and it won't be the last. I really enjoyed this suspense novel set in a small Kansas town mired in the opioid crisis. It follows two women, one trying to understand her brother's sudden death and the other just trying to find a way out. Review coming next month.
Currently Reading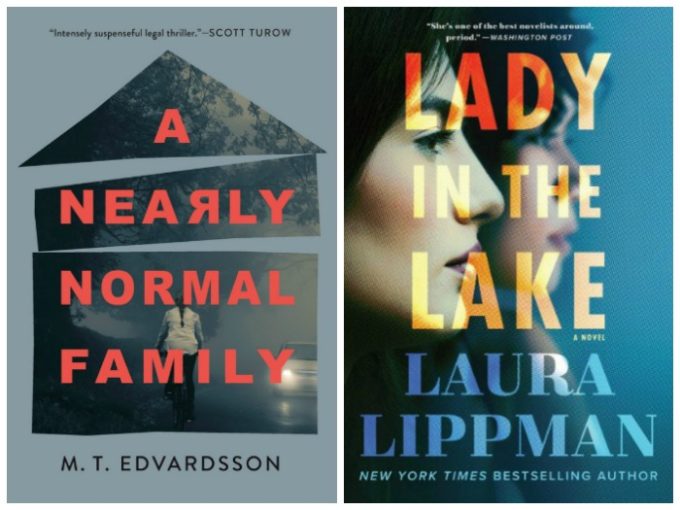 Last week I was trying to figure out whether to listen to A Nearly Normal Family by M.T. Edvardsson or The Gifted School by Bruce Holsinger. I settled on A Nearly Normal Family because it's slightly shorter and I've had luck in the past with Swedish authors. I'm really liking the way this story is told in three parts starting with the pastor father, then the 18-year old daughter accused of murder, and ending with the attorney mother. I'm currently in the daughter's part and am really enjoying the story and the three different narrators in this audiobook.
I liked Laura Lippman's last book, Sunburn (my review), but was still feeling a little nervous about her latest, Lady in the Lake. I'm thrilled to report, I had nothing to worry about. I'm liking Lady in the Lake even more and love the way Lippman's working toward solving this mystery through two main characters (one the dead lady) and then a whole bunch of others who narrate just one short chapter each. I flew through the first 75% in one day and now am anxious to see how it wraps up.
Likely to Read Next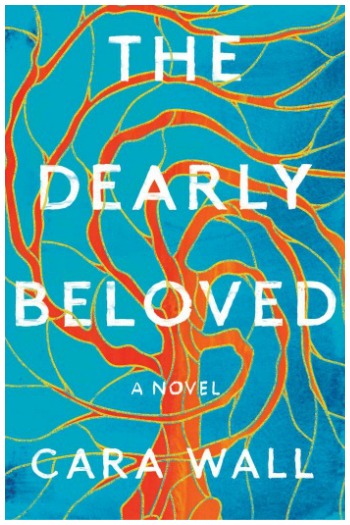 I'm not just likely to read The Dearly Beloved by Cara Wall next, I WILL read it next. I've been excited about this debut for a long time because it sounds like exactly the sort of character-driven story I love. The Dearly Beloved starts in late 50's/early 60's and follows two couples for four decades as the husbands try to co-pastor a NYC Presbyterian church. Back when I featured it on my 2019 Summer Preview, I was already itching to get to it and this week the time has finally arrived!
I hope you have a great week in books!
Disclaimer: There are Amazon Associate links contained in this post