This post may include Amazon links. As an Amazon Associate I earn from qualifying purchases.
I know it's not always easy to tell one day from the next in this crazy time, but it IS Monday! I hope your days are filled with things that make you happy and pass the time quickly. Because I'm still teaching, I haven't really got out of that regular weekly schedule and I think that's both a blessing and a curse. Routine is good, but the amount of work constantly borders on completely overwhelming me. This week, we've added to the mix recording lessons (with no training), so somehow I need to figure out all the technical ends of that, plus actually do it. I can't say I'm thrilled to have videos of me floating around out there, but it's hard to refuse. When I can get away from work, books have been my salve. Nothing calms me down better than getting lost in a book and I'll always be thankful for that!
Hosted by Kathryn at Book Date
Last Week's Reads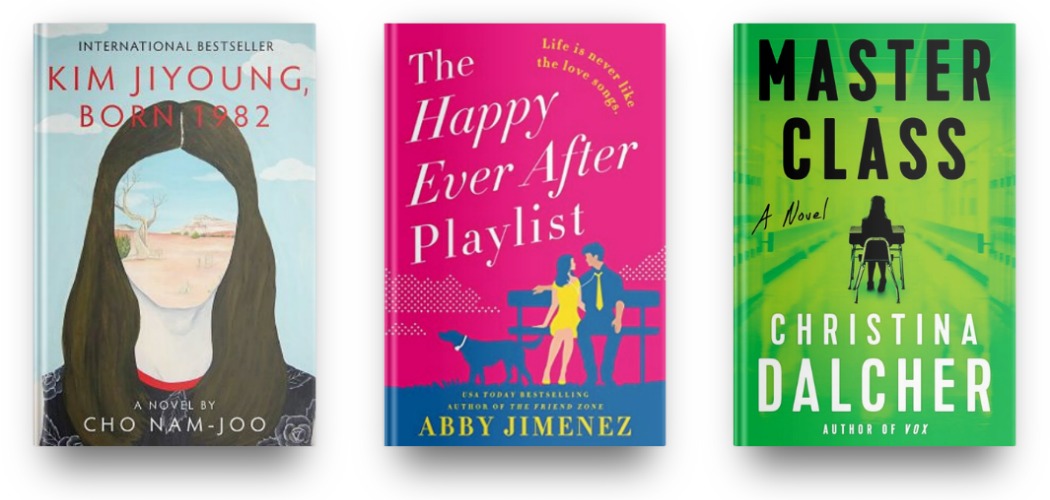 I had a great reading week, starting with Kim Jiyoung, Born 1982. I really enjoyed Korean author Cho Nam-Joo's unusual debut that put the spotlight on the pervasive problem of misogyny in her country. This short book, and the movie that followed, sparked a #MeToo like movement when it originally published in Korea back in 2016. I can definitely see why! I'll be sharing a full review on Thursday.
The day after I finished listening to The Happy Ever After Playlist by Abby Jimenez, I realized I was missing the characters. I don't do romance, and this was definitely romance, but I really liked this story. It was absolutely perfect for where my head space is these days. I have a mini-review of it and American Royals by Katherine McGee posting tomorrow.
I was really looking forward to Master Class by Christina Dalcher because I liked her last book, VOX, so much. Master Class had the same sort of structure as VOX, in that elements of America have gone off track and moved to extreme measures. In this case those had to do with eugenics, schools, and only valuing those with high intelligence rankings. I was entertained, but it didn't quite live up to my high expectations. Mini-review at the end of the month.
Currently Reading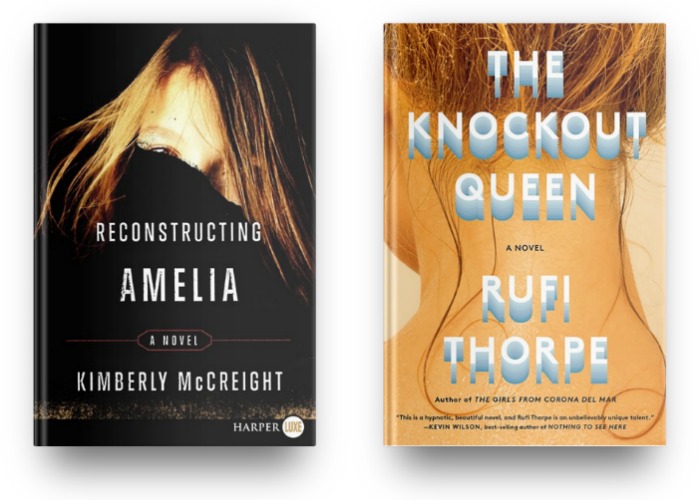 I was struggling with what to listen to next, so I turned to a backlist thriller, Reconstructing Amelia by Kimberly McCreight. I have the author's new book coming up soon, which is what got me thinking about this book. I'm only a few hours in and I already think I've guessed the ending, so I'm very intrigued to find out if I'm right.
I loved Rufi Thorpe's debut, The Girls from Corona Del Mar, and I also liked her second novel, Dear Fang, With Love (my review), so I've been looking forward to The Knockout Queen very much. Right now I'm at the 30% mark and am anxious to get back to reading to see where this book is headed.
Likely to Read Next
It may be time to turn to nonfiction next. I think the publisher best describes Conditional Citizens by Laila Lalami, "Brilliantly argued and deeply personal, Conditional Citizens weaves together Lalami's own experiences with explorations of the place of nonwhites in the broader American culture." I loved her last book, The Other Americans (my review), so am eager to see what she has to say about American citizenship.
As I mentioned above, I have Kimberly McCreight's new novel A Good Marriage coming up in my TBR stack. Like her last novel, the main character is an attorney. In this she's put in the position of defending a man whose wife was found dead, while her own marriage is cracking. Sounds fun!
I hope you have a great week in books and stay safe!