This post may include Amazon links. As an Amazon Associate I earn from qualifying purchases.
Hello everyone! I hope you're all well and healthy and not going too stir crazy. Around here a few things have opened up, but for the most part we're still under  a stay-at-home order until June 1st. Teaching remotely will actually keep me mostly at home for the next five weeks, anyway. I will say my team finally has the whole remote learning thing down and now I'm actually enjoying working remotely. It's nice to be able to do some laundry or go for a walk in the middle of my work day. All the virtual meetings get old, but those are such an important part of what we're doing.
Did you catch Sarah's Book Shelves Live podcast last week? It was a fun episode where we talked about many books that make for great summer reading. If you haven't listened yet, you might want to give it a try! On the same day I shared my Beach Bag Books 2020 where I recommended 20 books for summer reading, some from the podcast episode, but many others, not. Between the two you're sure to find some new books to add to your TBR.
Hosted by Kathryn at Book Date
Last Week's Reads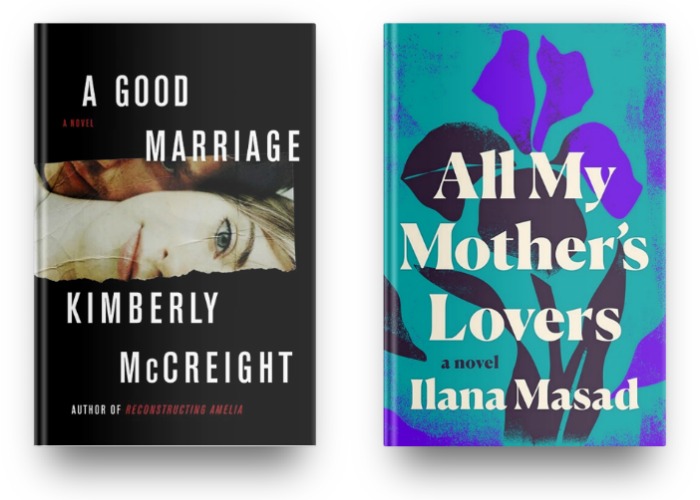 Walk after walk, I  listened to A Good Marriage by Kimberly McCreight and it was great company. I liked everything but the very end of this mystery/thriller about the investigation around a murdered wife. I'm beginning to think my expectations for resolutions in mystery/thrillers are just too high, since I often feel a bit let down.
I read All My Mother's Lovers, a debut by Ilana Masad, last week and I really liked it. I haven't seen much talk about this book, so I'm going to do a full review of it on Thursday. Stop by to find out more about this story of a daughter's quest to understand her mother…after her death.
Currently Reading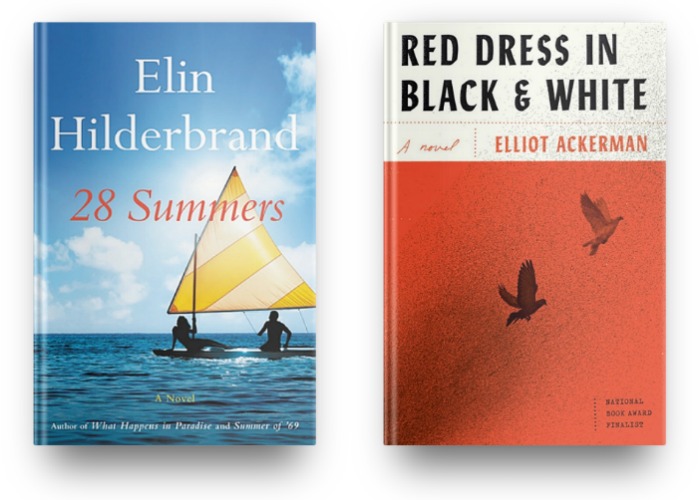 I first tried reading Beach Read by Emily Henry, but it just wasn't doing anything for me. I might go back to it at some point, but I rarely really do that!
On audio, I started 28 Summers by Elin Hilderbrand and it is hitting that perfect audiobook sweet spot for me:  great narration, a light, but interesting story, a little bit of romance, and a great summer setting. Sometimes I find Hilderbrand's books to be too much fluff, but this one is just right.
I was nervous to try Elliot Ackerman's new book, Red Dress in Black & White, because I loved Waiting for Eden so much (my review). A friend I trust had also DNF'd it, and I can see why. It started out slowly and isn't the same sort of compelling read as Waiting for Eden was, but so far I'm enjoying this one. I had to give it some time to draw me in, but at 20% I think I'm there.
Likely to Read Next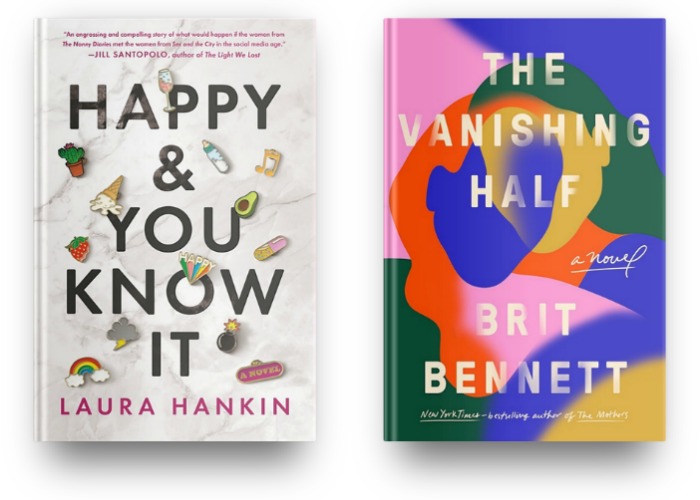 A really should try Happy and You Know It by Laura Hankin next. After all, it was one of my May Book of the Month selections, but for some reason I'm just not that excited about it. I'll probably give it a try though. Maybe it will surprise me.
I AM excited to read The Vanishing Half by Brit Bennett, so its temptation may be too much to resist. I loved her debut, The Mothers (my review), and her sophomore novel, the story of twin sisters whose lives go in very different directions, sounds like it's going to be every bit as good.
I hope you have a great week in books!