This post may include Amazon links. As an Amazon Associate I earn from qualifying purchases.
There's no denying it. This is an insane year! With many of us still under stay-at-home orders and many more still social distancing, lots of vacations just won't happen this year. We'd all love to head to a dreamy beach destination, but that might have to be a little sand and your kids' blow up pool! No matter what your summer might look like, I hope summer books and reading will be a part of your plan.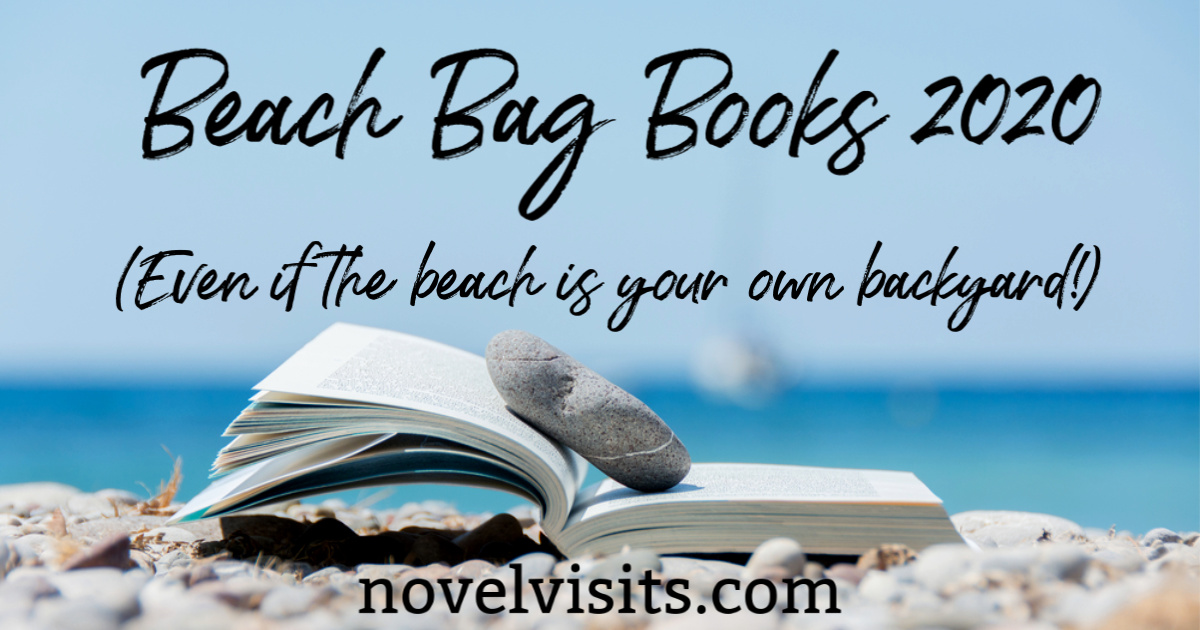 I've managed to round up 20 books that could make for some great summer reading. The first 15 are all from 2020 and include three categories: Mystery & Thrillers, Loving Literary, and Delightfully Different. The final 5 are all recent Backlist Beauties that I hadn't yet read when putting together last year's Beach Bag Books.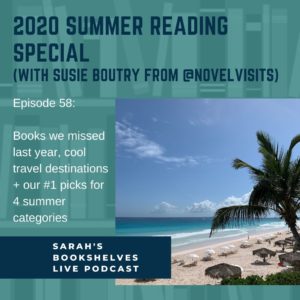 Most exciting, I'll be talking about many of these books today on Sarah's Book Shelves Live! Download the episode and I guarantee your beach bag will be overflowing with summer reading options.

Mysteries and Thrillers make for perfect reading for many of us right now. For some reason I find them easier to stay engaged in and hold my interest. They just don't take up much brain space and I mean that in the best possible way!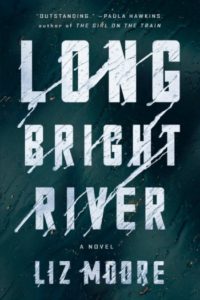 Long Bright River by Liz Moore (1/7/20, 480 pages) – A perfect book for those who like thrillers with a slice of literary on the side! Long Bright River tells the story of sisters who grew up in the same sad house, but ended up in very different places: one a cop, the other a drug-addict. Moore focuses on cop, Mickey, hunting for her missing sister. Its resolution took more than one twist, and I especially liked Moore's ending. (full review)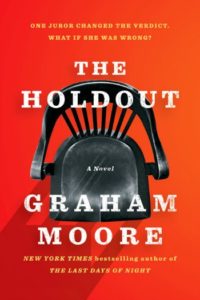 The Holdout by Graham Moore (2/18/20, 336 pages) – I highly recommend this courtroom mystery surrounding Maya, who 15 years earlier was the lone holdout on a jury in the case of the murder of a 15-year old girl. In the present she's a successful attorney and the main suspect in the murder of one of the other jurors. The back and forth of the two storylines gave The Holdout just the right pace and quickly drew me into both cases. (full review)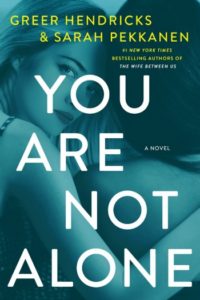 You Are Not Alone by Greer Hendricks and Sarah Pekkanen (3/3/20, 352 pages) – If you haven't read this writing duo yet, what are you waiting for? Like their others, this features a vivid, well-developed main character who finds her life moving down an unlikely path. After witnessing a woman's startling subway suicide, Shay Miller's life seems to begin taking a turn for the better… until it doesn't. Great on audio! (full review)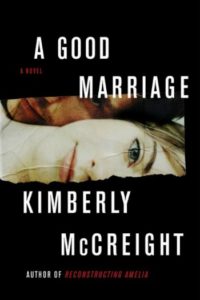 A Good Marriage by Kimberly McCreight (5/5/20, 400 pages) – I hesitated to include this book because as I write this post, I'm only two-thirds of the way through listening, but I love it, so could not resist. Well done legal thrillers have been a sweet spot for me over the last couple years, and A Good Marriage falls squarely in that category. A lawyer with a troubled marriage of her own finds herself defending an old friend charged with the murder of his own wife. I can't wait to finish! (review coming soon)

I love literary fiction, but sometimes it can be a little on the heavier side and we don't always think of that as summer reading. But, some of us actually have more time and head space to devote to summer reading, making literary the perfect option!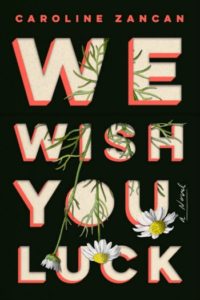 We Wish You Luck by Caroline Zancan (1/14/20, 320 pages) – A dishy campus novel that also leans toward mystery, We Wish You Luck was my first 2020 read. Students in a low-residency MFA program watch with interest and delight as two of its most interesting students lay out a plot of revenge against one of their professors. One of the best things about Zancan's book was that it was told in the collective voice of all the students in the program, except the two most involved! (full review)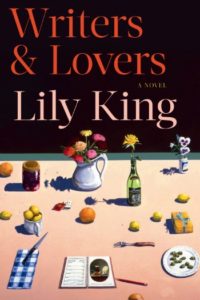 Writers & Lovers by Lily King (3/3/20, 320 pages) – I will be perfectly honest, I loved this book! It's definitely one of my favorites this year.  Lily King did so many things right in this story of a young writer, Casey, still trying to finish her first novel after six long years. Not only did her book delve into the writing process,  it also covered grief, insecurities, romance, and friendship. All with just plain great characters, brought together in some absolutely gorgeous writing. (full review)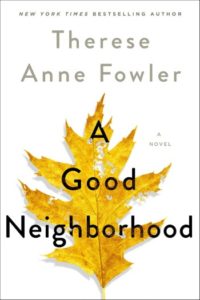 A Good Neighborhood by Therese Anne Fowler (3/10/20, 320 pages) – Another book told in  the collective voice, A Good Neighborhood features just that: a long established, friendly, book club loving neighborhood. The entire community is thrown into a tailspin when a huge mansion is built in its midst causing the beloved old oak tree at the home next door to slowly die. Through into the mix young love, race, and purity pledges and you've got a great story. (full review)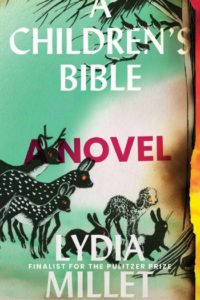 A Children's Bible by Lydia Millet (5/12/20, 224 pages) – I could just as easily put A Children's Bible in the "Delightfully Different" category, but it fits here, too. This remarkable book features 12 children, mostly teens, on a summer-long vacation with their hedonistic parents. After a terrible storm ravages the home where they're staying, the children flee in search of safety. Millet mirrors events from the Bible throughout her story, making it the MOST clever, fantastical book I've read this year. (full review)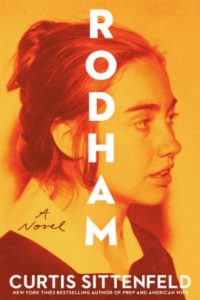 Rodham by Curtis Sittenfeld (5/19/20, 432 pages) – The reimagined life of Hillary Rodham Clinton had she decided not to marry Bill had me completely captivated from start to finish. Sittenfeld did a great job of merging factual information about Hillary, with a whole new imagined path through her life, that included becoming a senator years before she did in reality. It gave me a lot to think about and left me with some questions, too. I'd love to sit down with Sittenfeld and hear about her process on this one! (full review coming next week)

No surprise that this is my biggest category. Even before we began to shelter at home, "different" had been working well for me this year, but after? It's been my sweet spot. I think you'll find a lot of fun summer reading here.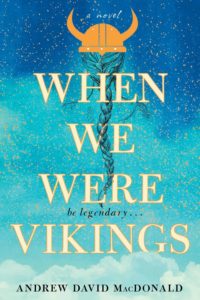 When We Were Vikings by Andrew David MacDonald (1/28/20, 326 pages) – For me, some books work better on audio than they would in print and this si one of those books. When we Were Vikings tells the story of Zelda, born with fetal alcohol syndrome, and obsessed with all things Viking. She isn't your typical 21-year old, but she's determined to become a legend and in doing so, save her family and herself. It skewed a little YA, but was a fun, feel good story. (full review)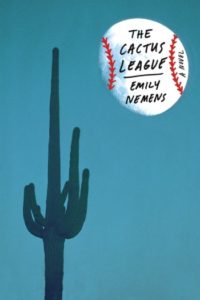 The Cactus League by Emily Nemens (2/4/20, 288 pages) – When we're talking about something different, The Cactus League truly fits the bill. It's really a series of connected short stories all revolving around an LA baseball team during Spring Training in AZ. I was surprised how well the structure and the theme came together for me. Nemens had clever way of delivering her stories and linking them all together. It might be the perfect book for those of you missing baseball! (full review)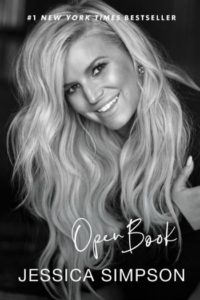 Open Book by Jessica Simpson (2/4/20, 416 pages) – I'm too old to have been a Simpson fan. Sure, I knew who she was and the basic outline of her career, but that was it. I'm happy to say I found it a pleasure getting to know Jessica. She felt real and honest, willing to bare her flaws and mistakes, taking responsibility along the way. At times, Jessica's story both touched and inspired me and her audio narration made me feel like I was sitting in her living room having a chat. (full review)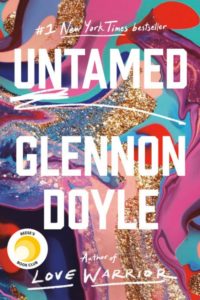 Untamed by Glennon Doyle (3/10/20, 352 pages) – I will be shocked if Untamed isn't my favorite memoir of 2020. I listened to this in the early days of quarantining and her words were a balm on my soul. Doyle shares so many life lessons that she learned the hard way, but that we all can apply to our own lives. It's a book I really want to put in EVERY woman's hands, and I want us all to remember, "We can do hard things!" (full review)
Last Couple Standing by Matthew Baldwin (3/17/20, 288 pages) – I think some people are turned off by the idea of a couple using infidelity to save their marriage and so pass on this book. Big mistake! This is actually a very funny story of a couple who love each other, but are at a crisis point in their lives: all their fiends are divorcing, their kids are driving them nuts, and and their marriage has grown a little stale. The twists and turns had me laughing-out-loud throughout. (full review)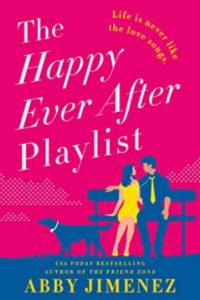 The Happy Ever After Playlist by Abby Jimenez (4/14/20, 400 pages) – Romance is usually not my thing and this is out and out, 100% romance. And, I loved it! A story about a grieving woman and a rock star on his way to fame who bond over a dog, might sound a just a little cheesy, but it was a perfect audiobook. The characters were fun and likable and just a little addictive. I missed them when this book was over. (full review)

Sometimes the easiest books to come by aren't what's new and shiny, but books that have been around for a bit. It's always great to find a book you may have missed and can now easily get on Libby or you local library's app. Of the five I'm sharing here today, four I listened to, so if you're a fan of audiobooks take note!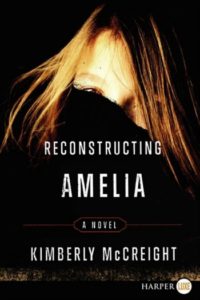 Reconstructing Amelia by Kimberly McCreight (4/2/13, 400 pages) – I knew I had A Good Marriage coming up in my TBR stack, but I had never read McCreight's first book, so picked it up on audio. She writes just the sort of smart mysteries I like. The story of a mother's quest to find out how her daughter really died, I thought I had it all figured out, but I was wrong. The plot went much deeper and completely drew me in. (review coming soon)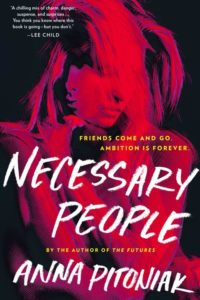 Necessary People by Anna Pitoniak (5/21/19, 352 pages) – I didn't love Pitoniak's first book,The Futures, so passed on Necessary People when it was released last spring. Near the end of the summer, with nothing much left to read, I brought it home from the library, and rapidly devoured it! This rich girl/poor girl story of a toxic friendship had everything you want in a great story. I absolutely could not put it down. (full review)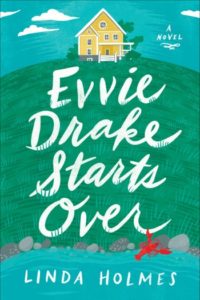 Evvie Drake Starts Over by Linda Holmes (6/25/19, 304 pages) – Read by Julia Whalen, this is another romance that was also fantastic on audio. Evvie is a young widow, still feeling guilty that at the same moment her husband was killed in a car accident she was preparing to leave him. Dean is a major league baseball player who has lost his magic. The two come together in fun and unexpected days, when he rents the upstairs apartment in her house. (full review)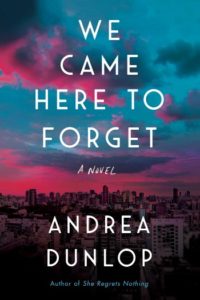 We Came Here to Forget by Andrea Dunlop (7/2/19, 320 pages) – Also read by Julia Whalen, We Came Here to Forget makes for great listening. This is the story of an Olympic-class skier, Katie, whose career is derailed when a family scandal sends her fleeing to Buenos Aries. Dunlop uses dual timelines, the present in Argentina and the past amidst Katie's budding career and fractured family, to unveil the mystery that caused her to walk away from skiing. (full review)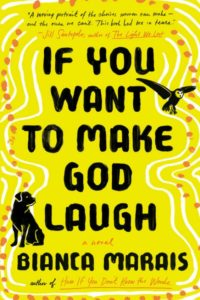 If You Want to Make God Laugh by Bianca Marais (7/16/19, 448 pages) – I didn't pick up this book until January after seeing it on so many other people's "best of 2019" lists. I quickly found that all those lists were right. I loved Marais's book as much as everyone else. Taking place in the wake of Nelson Mandela's rise to South Africa's presidency, it tells the story of three very different women whose worlds collide after the birth of a child and the mystery that surrounds him. I also listened to this one and the three narrators were fabulous! (full review)
I hope you find many books to enjoy this summer.
(No matter where you might spend it!)
PIN THIS POST

⇓