This post may include Amazon links. As an Amazon Associate I earn from qualifying purchases.
Happy Memorial Day! It's a bit of a different one, but I think we're all getting used to our days being a little different. No big parties of BBQ's around here, yet, but other places are a little further along in the reopening process, so maybe your holiday will be more exciting than mine. I'm excited because the end is in sight for this school year. Technically, we have four weeks left, but that last week is going to be very low-key. We've already done most of our planning, so it's all down hill from here!
On the blog I have two big posts this week. Tomorrow I'm thrilled to be sharing my Summer Preview 2020. There seems to be more summer releases than usual that I'm excited about, so I'll be sharing 20 new books coming in June, July and August. Then on Thursday, I have my May Mini-Reviews and that will include short reviews of six books I just haven't yet had time to review this month. Please stop by for both.
Finally, I was a guest host on The Readerly Report podcast last week. Gayle Weiswasser and I had a great time talking summer books, reading under quarantine and much more. If you haven't listened, please give it a try!
Hosted by Kathryn at Book Date
Last Week's Reads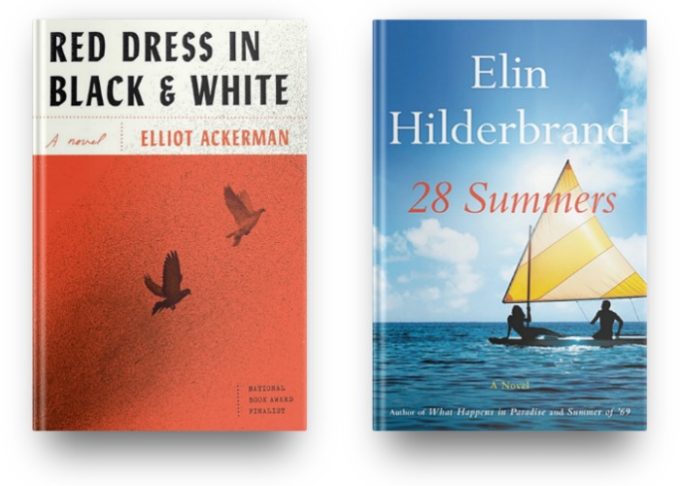 The books I finished last week both surprised me. Red Dress in Black & White by Elliot Ackerman surprised me because it just didn't do much for me. At times I was interested, but overall it was slow and I just didn't care. I loved Waiting for Eden so much (my review), and hoped I'd feel the same about his new novel. (mini-review on Thursday)
28 Summers by Elin Hilderbrand surprised me because I loved it! I listened to this one and think the great narration by Erin Bennett added to my pleasure, but on it's own 28 Summers makes for a great summer read. You'll want to add to this your TBR list now! (review in June)
Currently Reading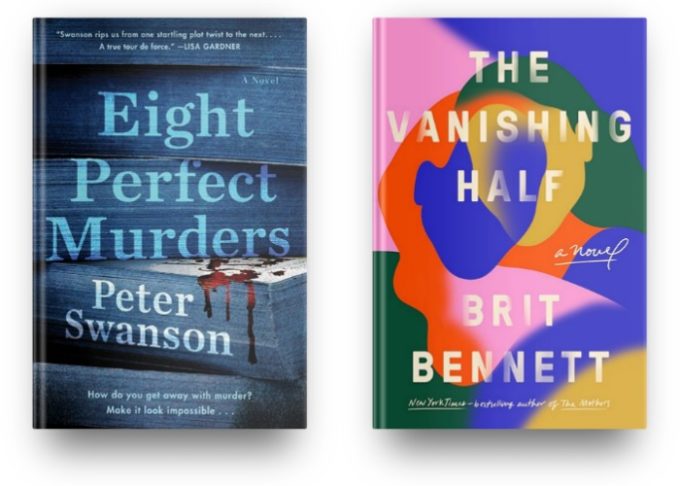 I'm currently listening to Peter Swanson's Eight Perfect Murders. I'm loving all the literary tie-ins and only wish I was more of a mystery reader so I was familiar with more of them. I've discovered doing puzzles and listening to books make for a perfect combination, and have been doing a lot of both recently.
I only have about 20% left in The Vanishing Half, Brit Bennett's sophomore novel. Let's be clear, there was no sophomore slump for Bennett. I just might like this book even more than her debut, The Mothers (my review). That book made my

Best Books of 2016

, so it's a high bar!
Likely to Read Next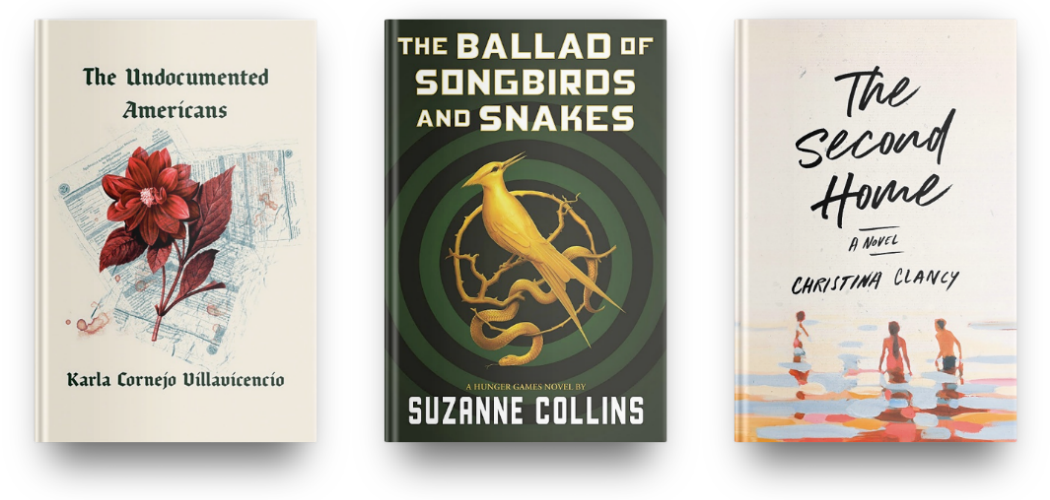 Next up on audio, I;m going to listen to The Undocumented Americans by Karla Cornejo Villavicencio. The author, on undocumented Harvard graduate, shares her story and the stories of fellow undocumented individual living in America. I'm excited to hear on "own voices" account of the realities of life for those who are undocumented.
My copy of The Ballad of Songbirds and Snakes by Suzanne Collins arrived on Wednesday and I'm eager to get to it. It's a little on the long side, so I may need to read a couple more June books first. We'll see!
I'm also eager to read The Second Home by Christina Clancy. This debut features a dysfunctional family of three siblings who must come together and decide what to do with their Cape Cod summer home, while also coming to terms with the reasons they've been apart so long.
I hope you have a great week in books!