This post may include Amazon links. As an Amazon Associate I earn from qualifying purchases.
This was really hard to do! I've read so many wonderful novels this year that I struggled trying to narrow it down to my ten favorites. To do so, I had to go back to why I read. I read for pleasure. I read to be transported to another place. I read to get lost in a story. I read to reach the end and think to myself, "Wow! I need to tell people about this book."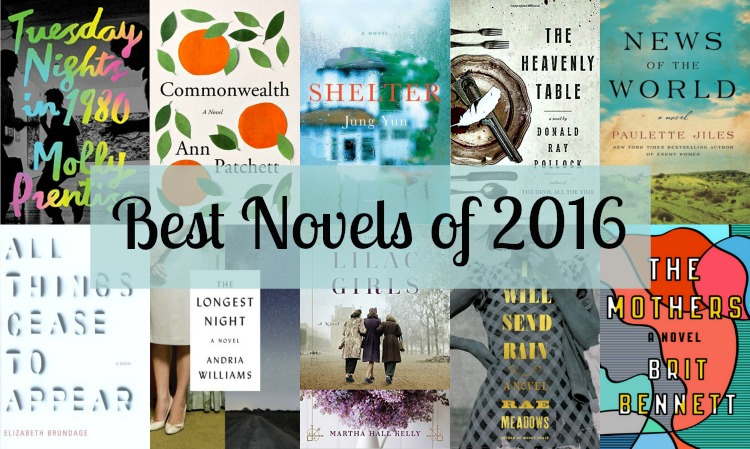 Early in the process, I decided that my list would only include fiction since I read very little nonfiction. Reading a lot of debut novels, it's no surprise that 50% of my picks are debuts. I also like historical fiction, but even I was surprised that six of my picks fall into that category. Only one of my top ten was written by a man, but I think that's more of a fluke. Do I have a favorite book of 2016? Maybe, but I'm not even going to try to figure out what it is. They're all wonderful!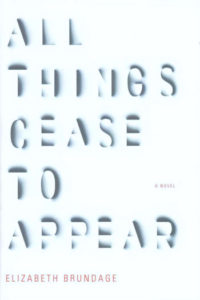 All Things Cease to Appear by Elizabeth Brundage – This is one of three novels on my list that I read prior to starting Novel Visits. All Things Cease to Appear is a dark story about two families in a very small town in upstate New York. It opens with a husband finding his wife brutally murdered in their bedroom. From there Brundage moves back in time and weaves the stories of these two families around the murder. Brilliantly done and hard to put down!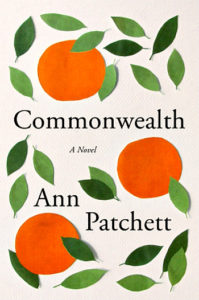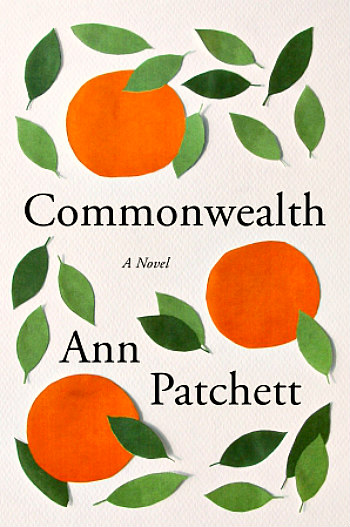 Commonwealth by Ann Patchett – I'm an Ann Patchett fan from way back. I loved Bel Canto and State of Wonder, so was very much looking forward to Commonwealth. At times that anticipation can lead to disappointment, but not here. Patchett delivered a beautiful novel about a most dysfunctional family. Something many of us relate to. Most of our stories don't get written up in a book as happened to the two families in Commonwealth, but this book made me realize that every family has a story! (full review)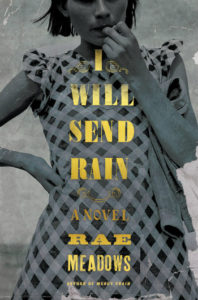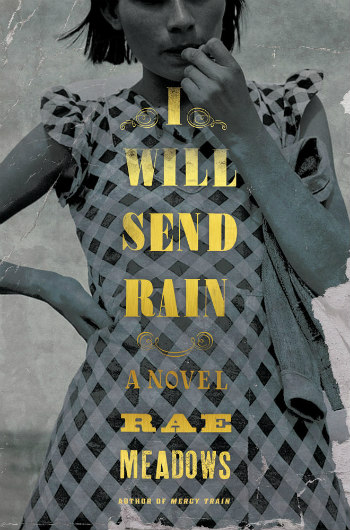 I Will Send Rain by Rae Meadows – How had I never read Rae Meadows before 2016? It's a mistake I will not make again! I loved I Will Send Rain, her story of a family during the Dust Bowl. They're united, but lonely, filled with longings they cannot share. I ached for every member of this family as they battled the wind and dust, and their own desires for escape. Meadows treated her characters with honesty and compassion. As a reader, I was moved. (full review)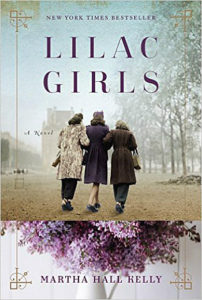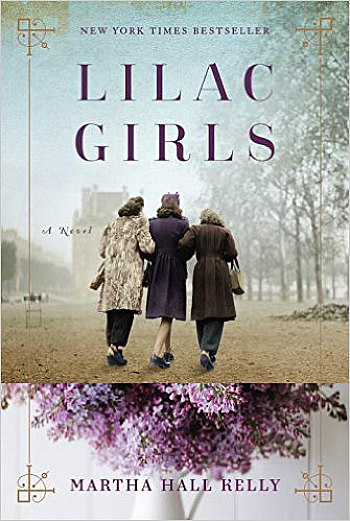 Lilac Girls by Martha Hall Kelly – I'm a bit of a stalker when it comes to Lilac Girls. It was one of my first reviews, I talked about it in my WWII Novels post, and it made my Best Debut Novels list, too. With so much recognition, it can be no surprise that Kelly's beautiful debut novel made my Best of 2016 list. The weaving together of three different women's stories showed me sides to WWII that I was unaware of, especially the Rabbits of Ravensbrück and their heartbreaking story. (full review)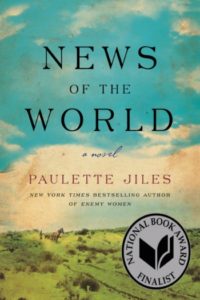 News of the World by Paulette Jiles – Jiles has been writing for a long time and has many books to her credit, yet somehow she was new to me. News of the World was a perfect book to introduce me to Jiles. It's just the sort of book I enjoy; the setting was different, the premise unique, and the characters both interesting and likable. I love riding along as news-reader Captain Jefferson Kidd, and 10-year old Johanna traveled Texas on a journey to reunite Johanna with her family. (full review)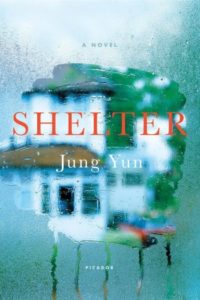 Shelter by Jung Yun – Shelter is yet another stellar debut novel for 2016. Jung Yun told a beautiful, but brutal story about a young husband and father struggling to love the parents that gave him everything but kindness. Had his parents not been the victims of a horrific crime, Kyung might not ever have had to confront his feelings. This isn't an ordinary dysfunctional family story. It's dark, violent, and sad. Yun's shocking turns had me glued to every page of this book!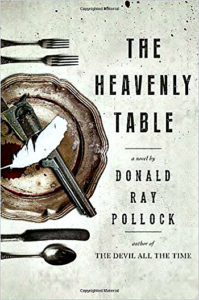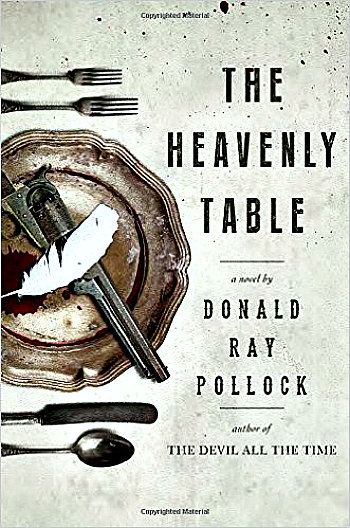 The Heavenly Table by Donald Ray Pollock – This was my first Donald Ray Pollock novel and I was captivated by it. The writing was brilliant, seamlessly weaving together every element of his story, including pieces that seemed inconsequential. Set in 1917, The Heavenly Table followed three brothers (newly turned outlaws) as they built a notorious reputation, ending up wanted men with bounties on their heads. The story had two sides: one dark and violent, the other sympathetic, even compassionate. (full review)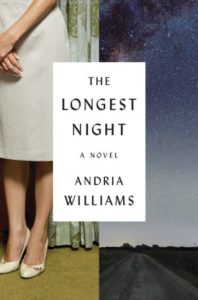 The Longest Night by Andria Williams – I can't put my finger on exactly why, but Andria Williams's debut novel is one I have thought about a lot this year. Maybe it's because it's from a different era than many historical fictions. Maybe it's because of the imagining of the Sand Point nuclear meltdown. Or, maybe it's because of the brilliant portrayal of a marriage in trouble. Whatever it is, The Longest Night is one of the books I have most recommended to friends this past year!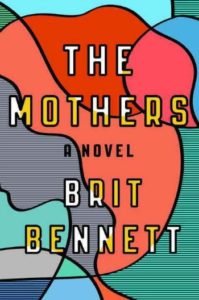 The Mothers by Brit Bennett – When a book gets a lot of hype I'm often nervous to read it, worried that it won't live up to that hype. I needn't have worried with the most talked about debut novel of the fall, The Mothers. This book has a lot going for it: a great storyline, well-developed characters, hard themes thoroughly explored. But, the biggest thing it has going for it is Brit Bennett's gorgeous writing. I not sure I've ever highlighted as many passages as I did in The Mothers. (full review)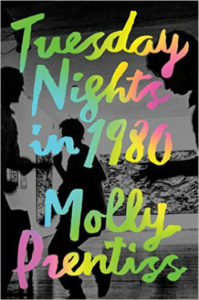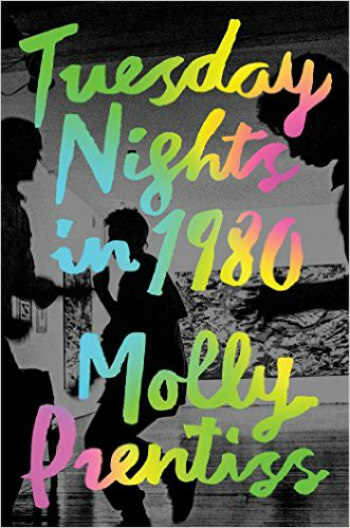 Tuesday Nights in 1980 by Molly Prentiss – From the moment I finished Tuesday Nights in 1980, I knew Prentiss's debut novel would make my top ten list. This was a beautiful, rich, character-driven story. It centered on three very different people living in NYC: an art critic with a very unusual condition, a struggling artist from Argentina, and a small town girl, wide-eyed in the big city. The collision of their lives over the course of a single year made for an perfectly balanced, extremely satisfying read! (full review)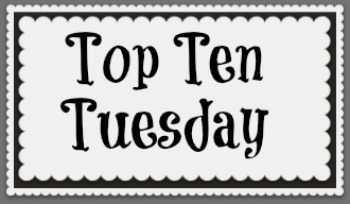 To see what some of my fellow bloggers picked for their favorite books of 2016 head on over to The Broke and the Bookish where you'll find links to an amazing array of great book blogs. Many thanks to the women at The Broke and the Bookish for continuing to run "Top Ten Tuesday!"
Disclosure: There are Amazon Associate links included within this post.