This post may include Amazon links. As an Amazon Associate I earn from qualifying purchases.
Hey, everyone! I'm so happy to say that it's finally the last week of school. We had to go an extra week because of COVID, but this is it and it's going to be a pretty easy week. I have to get grades done, attend a few virtual meetings, and go in to wave at kids who are "graduating" for a couple hours Thursday evening. Our governor announced that kids will be back in school next year, but social distancing guidelines have to be met and everyone has to wear a mask. School will not look like normal and there still could be some distance learning components. Like all my teacher friends, I'm anxious to know what it's going to truly look like and what exactly my role will be. Should be an interesting summer break! Now, to books, where I had a second week in a row of finishing four!
Hosted by Kathryn at Book Date
Last Week's Reads

Currently Reading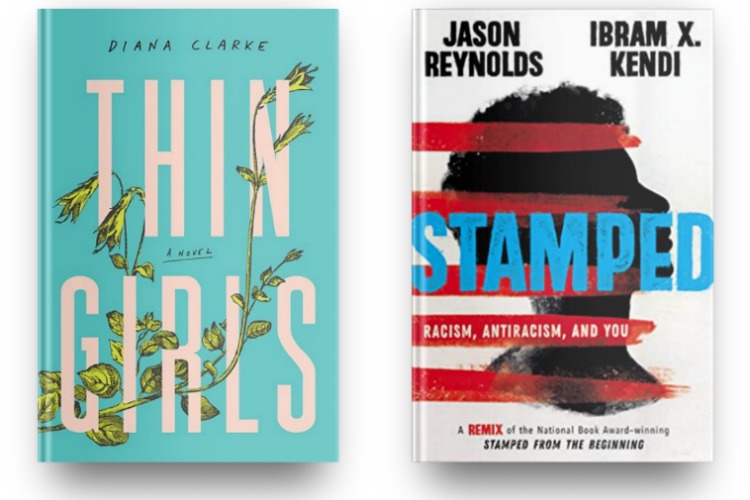 I am in the middle of Thin Girls by Diana Clarke and am completely gripped by this story. It's told by Rose, a severely anorexic whose been living in a treatment facility for the last year. As she lost weight, her twin sister gained. In their story Clarke shines a light on this disease and the pressures society puts on women. It's also a powerful story of a very close twin relationship.
I've just started listening to Stamped: Racism, Antiracism, and You by Ibram X. Kendi and Jason Reynolds. This book is a history lesson on racism written especially for YA readers, but it's been widely touted as a great book for everyone. After only listening to the prologue, I can already tell that's going to be true.
Likely to Read Next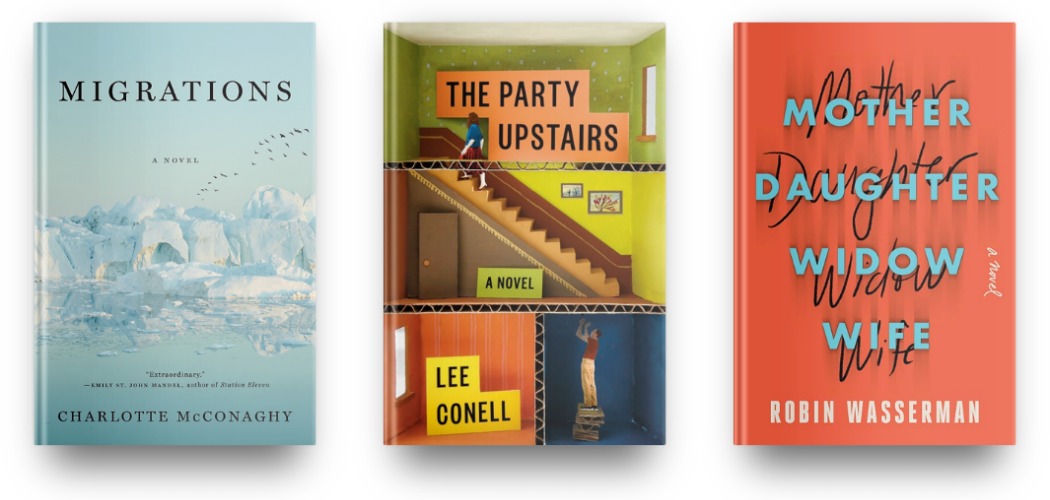 Another audiobook that came to my attention via Libro.fm was Migrations by Charlotte McConaghy. Part environmental story, part mystery, part love story, it sounds very interesting to me and it's read by Barrie Krienik who's great. However, I JUST realized that this book doesn't publish until August 4th, so I may or may not listen to it next.
I have EIGHT books to read that publish on July 7th, so will be beginning those this week. I might begin with what sounds like an interesting story, taking place in a single day, The Party Upstairs by debut author Lee Conell. It's told alternately by the super of an Upper West Side co-op and his daughter whose home from college.
I was a big fan of Robin Wasserman's adult debut, Girls on Fire (my review), so I'm excited to see what she's done in her sophomore novel, Mother Daughter Widow Wife. It's the story of a woman with amnesia and the people trying to help her. We'll see where my mood takes me this week!
I hope you have a great week in books!