This post may include Amazon links. As an Amazon Associate I earn from qualifying purchases.
I'm happy to report that Montana 2.0 was a big success. The drive was easy and since we hadn't told my 2 grandkids I was coming, they were very surprised. I spent a wonderful week with them and then made the long drive from there to Sunriver, Oregon, listening to books all along the way. I'm now totally relaxing with my sister and her husband at their beautiful vacation home. This has been exactly what I need to sort of rejuvenate before the long haul of online teaching this fall. (We're fully online until at least January.) While here I'm taking virtual classes and having lots of online meetings to prepare for the fall, so it's definitely not pure vacation mode, but a good mix.
With everything going on right now, I'm not going to be posting as often as usual. I'll post some mini-reviews later this month and will share my Fall Preview 2020 at the end of the month. In the meantime, I'm posting regularly on Instagram, so you can follow me there if you want to hear about the books I read more often. You can find me @novelvisits.
Hosted by Kathryn at Book Date
Last Week's Reads

Currently Reading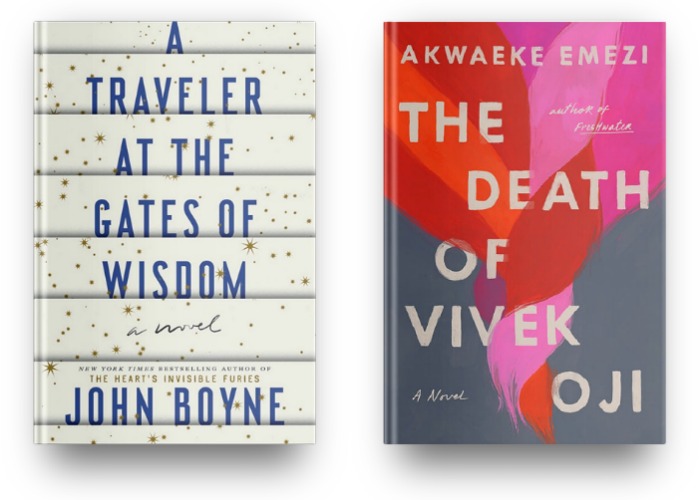 John Boyne's A Traveler At the Gates of Wisdom has definitely been one of my most anticipated books this year. At just over halfway through, I can't say I'm completely loving his latest. It's a VERY different type of story, a series of very short chapters, that are each a new iteration of the last with slight variations that move the overall story. I'm going to stay with it, but think many will DNF this one.
On the other hand, I just started listening to The Death of Vivek Oji by Akwaeke Emezi and it's so far a pleasant surprise. Somehow this book wasn't even on my radar until last week, but I'm glad to be listening to this beautifully told story of a Nigerian family who tragically loses one of their own.
Likely to Read Next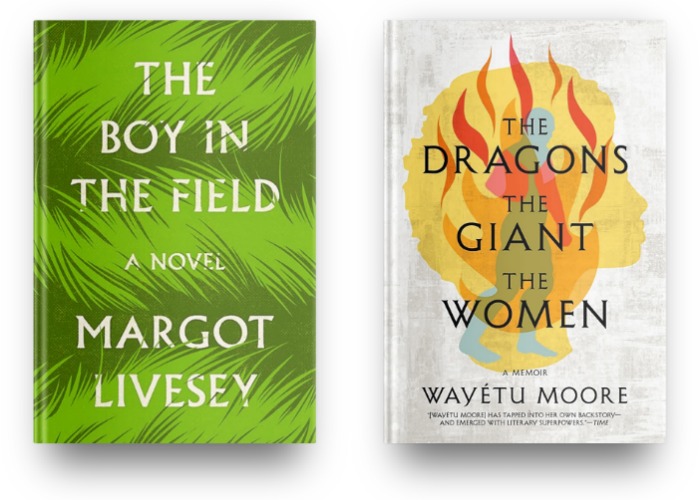 I'll be honest. I really have no idea what I'll feel like reading next, but these are two possibilities. First, The Boy in the Field by Margot Livesey is the story of three siblings who find a boy's body and how it then affects each of them differently. I've read mixed reviews, but want to find out how it is for myself.
The Dragons The Giant The Women is Wayetu Moore's memoir of leaving her home in war-torn Liberia and immigrating with her family to the United States, ending up in Texas. That transition had to be a shock for her and I'm eager to find out more.
I hope you have a great week in books!