This post may include Amazon links. As an Amazon Associate I earn from qualifying purchases.
Guess what? It's Nonfiction November! This is a month long event that I first became aware of last year, but really wasn't in a great place to participate, so I'm excited to be joining in the fun with this year's organizers, Katie at Doing Dewey, Lory at Emerald City Book Review, Sarah at Sarah's Bookshelves, Julie at Julz Reads (today's topic/link up), and Kim at Sophisticated Dorkiness. I'm not a huge nonfiction reader, but one of my goals for 2017 has been to read more of it. Considering I only read one nonfiction book in 2016, reading "more" hasn't been that difficult. Thus far I've read eight nonfiction books and hope to squeeze in a few more by the end of this month. Please join me for a look at my nonfiction year so far.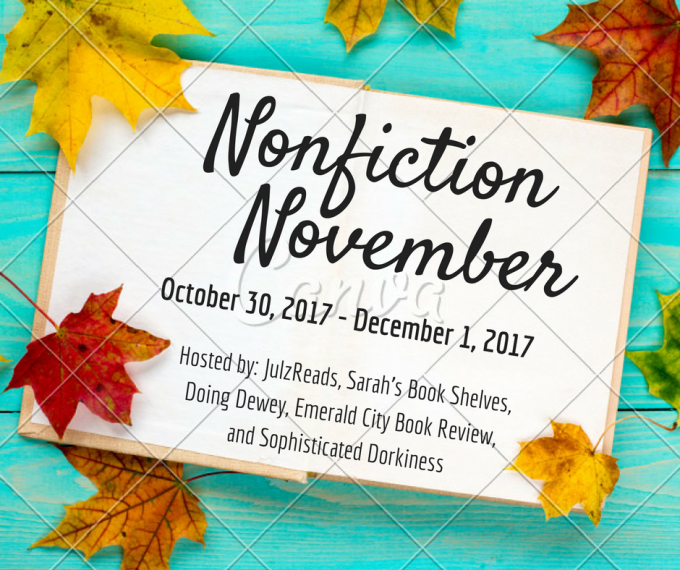 What was you favorite nonfiction read this year?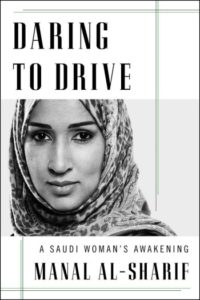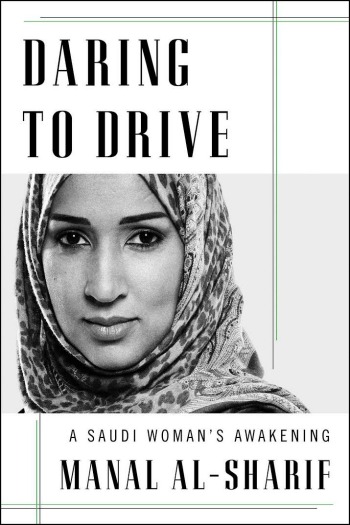 That's so easy because my favorite nonfiction book this year, Daring to Drive by Manal Al-Sharif, is also one of my overall favorites for the year. I absolutely loved Manal's story and her evolution from radicalized teen to a fierce Muslim woman willing to sacrifice her comfortable life to prove that Saudi women are more than capable of driving. Her journey proved to be much more than expected. I listened to this and the narration by Lameece Issaq was superb. (My Full Review)
Publisher: Simon & Schuster
Release Date: June 13, 2017
Length: 304 pages

What nonfiction have you recommended the most this year?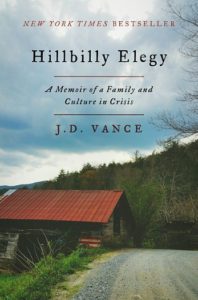 Another easy question! I actually read Hillbilly Elegy by V.D. Vance last fall, but have recommended it to so many people this year. Vance's story of growing up poor within a culture in crisis was simply eye-opening. I read it just before the election and afterwards, I couldn't stop thinking about how without ever intending to Vance's book explained a lot. I've suggested it to many others who have felt stupefied by events of the last year. (My Full Review)
Publisher: Harper
Release Date: June 28, 2016
Length: 257 pages
What's one topic or type of nonfiction you haven't read enough of?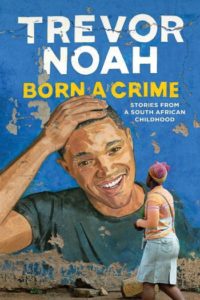 Since I don't read a lot of nonfiction, I could have countless answers for this question, but I'm going to settle on memoirs. I've really read very few and the ones I have read were mainly of the sort focused on some major event in a person's life. I have made progress in memoir reading with Daring to Drive and Born a Crime by Trevor Noah. (My Full Review) Besides excellent story telling, both delivered portraits of life in cultures so different from my own and I find that fascinating.
Publisher: Spiegel & Grau
Release Date: November 15, 2016
Length: 304 pages
What are you hoping to get out of participating in nonfiction November?
More great reads, obviously! I'm hoping to uncover a few hidden nonfiction gems from checking out what others have to say. Many of the nonfiction books I've read were first suggested to me by others (thanks, Sarah). Our collective reading power is a wonderful resource and I plan on tapping into it. Please, take a moment to share your favorite nonfiction recommendations with me. I also have a few nonfiction reviews that I've saved for November, so look for those along with my fiction reviews. As the year winds down, I'm loving the focus on this under-appreciated genre.
Are you a nonfiction reader? 
Disclaimer: There are Amazon Associate links contained in this post.