This post may include Amazon links. As an Amazon Associate I earn from qualifying purchases.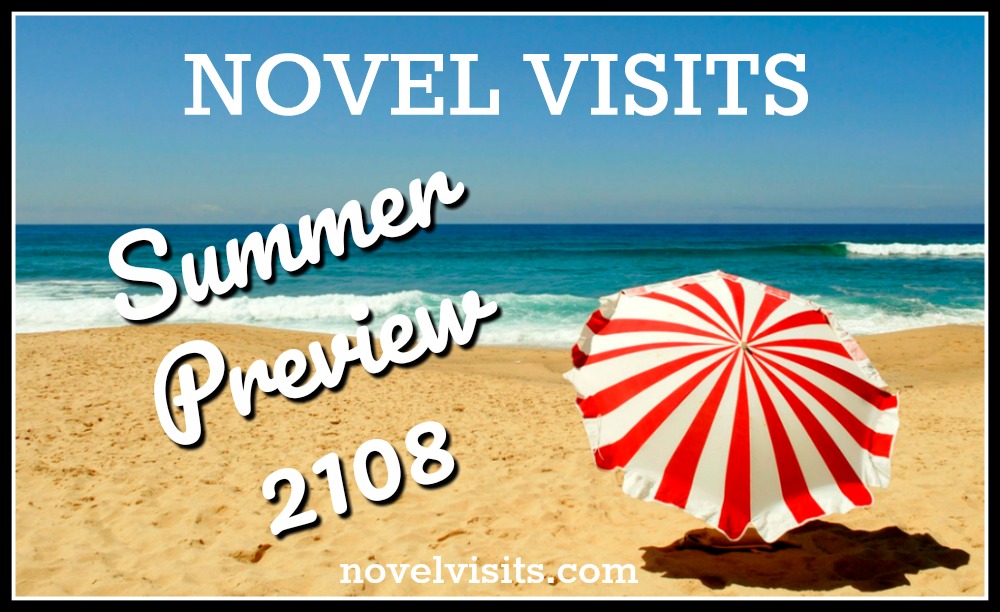 There is just something special about the combination of summer and books. For me I think it's the luxury of time that I just don't get the rest of the year. My summer doesn't official begin for another four weeks, but with Memorial Day coming up, I'm mentally already there! My mind is drifting off to that slower, relaxed pace of summer where reading on the front porch for hours happens almost daily. With all that time, I'll definitely be turning to some backlist books, but I'm also eager to dive into new releases coming out in June, July and August. I shared a few June releases in my Spring Preview 2018, so if you notice a book missing from the June list it's probably there. Grab your TBR list. You're going to be adding to it!
June Releases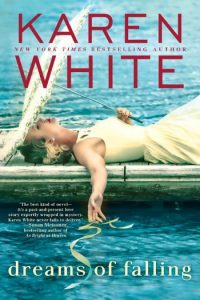 Dreams of Falling by Karen White
Berkley (6/5)
416 pages
The Draw
– I've never read Karen White before, but know many others love her.
– A contemporary, southern story.
– Costal Living named this one of the Best New Books for Summer 2018.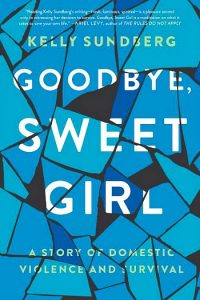 Goodbye, Sweet Girl by Kelly Sundberg
Harper (6/5)
272 pages
The Draw
– A heavy topic memoir (and my only nonfiction) about domestic abuse.
– Elle's 32 Best Books to Read This Summer.
– Some similarities to Educated making it very appealing to me.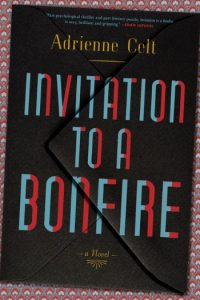 Invitation to a Bonfire by Adrienne Celt
Bloomsbury Publishing (6/5)
256 pages
The Draw
– This is historical fiction, a genre I want to get back to reading more of.
– 1920's Russian refugee in a New Jersey boarding school.
– Psychological thriller elements.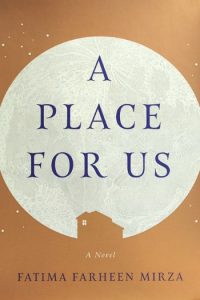 A Place for Us by Fatima Farheen Mizra
SJP for Hogarth (6/12)
448 pages
The Draw
– The first selection for Sarah Jessica Parker's new imprint at Hogarth.
– A story of dysfunctional family dynamics…love that!
– Debut novel.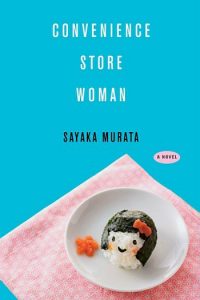 Convenience Store Woman by Sakaya Murata
Grove Press (6/12)
176 pages
The Draw
– A very quirky premise of a woman who has worked in a convenience store for half her life.
– Debut novel with humor and heart.
– Very short, so a quick read.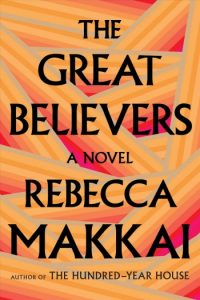 The Great Believers by Rebecca Makkai
Viking (6/19)
432 pages
The Draw
– Two intertwining stories.
– Chicago in the 1980's and Paris today.
– Booklist claims it has parts that might remind you of A Little Life.
July Releases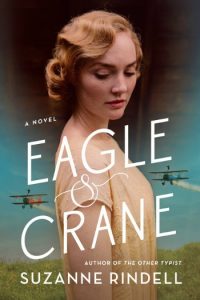 Eagle & Crane by Suzanne Rindell
G.P. Putnam's Sons (7/3)
448 pages
The Draw
– Historical fiction set in 1950's California.
– Premise of daredevils in a flying circus.
– I really liked Suzanne Rindell's earlier book, The Other Typist.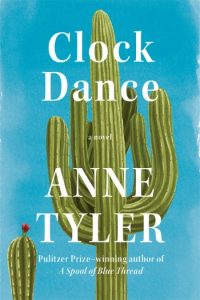 Clock Dance by Anne Tyler
Knopf (7/10)
304 pages
The Draw
– Anne Tyler is an author I trust. I haven't liked all her books, but most I have.
– Premise of a woman helping her dead son's girlfriend.
– Tyler does grief well.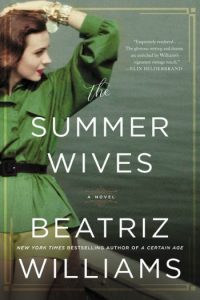 Summer Wives by Beatriz Williams
William Morrow (7/10)
384 pages
The Draw
– Trusted author in Beatriz Williams.
– Historical fiction spanning two decades of summers on a costal island.
– A story of class conflicts.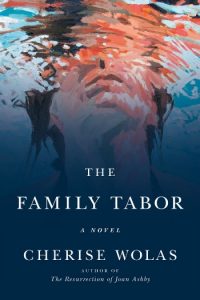 The Family Tabor by Cherise Wolas
Flatiron Books (7/17)
400 pages
The Draw
– Palm Springs, California setting.
– Dysfunctional family drama set over a single weekend.
– From Bookpage's list of 11 Women to Watch in 2018.
Give Me Your Hand by Megan Abbott
Little, Brown and Company (7/17)
352 pages
The Draw
– Somehow I've missed Abbott's previous books, so am eager to try this one.
– Mid-summer is the perfect time for a good psychological thriller.
– Game of cat-and-mouse between onetime friends.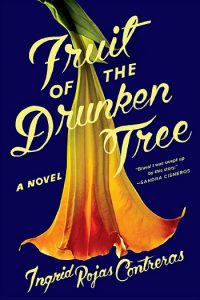 Fruit of the Drunken Tree by Ingrid Rojas Contreras
Doubleday (7/31)
320 pages
The Draw
– Coming-of-age story set in Columbia in the era of Pablo Escobar.
– Debut novel.
– From Bookpage's list of 11 Women to Watch in 2018.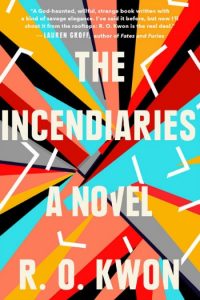 The Incendiaries by R.O. Kwon
Riverhead Books (7/31)
224 pages
The Draw
– A powerful debut that's getting a lot of buzz.
– A confluence of love, religion and terrorism.
– A story of a young woman torn apart by grief and loss.
August Releases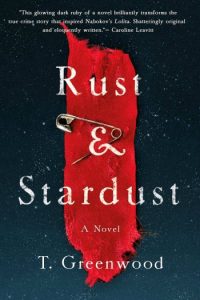 Rust & Stardust by T. Greenwood
St. Martin's Press (8/7)
352 pages
The Draw
– I've loved Two Rivers, also by T. Greenwood.
– Historical fiction based on 1948 real-life kidnapping of an 11-year old girl.
– Exploration of a crime and the ways it affects everyone involved.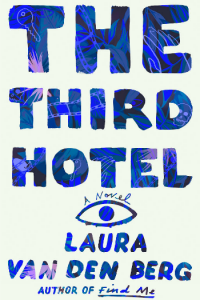 The Third Hotel by Laura van den Berg
Farrar, Straus and Giroux
208 pages
The Draw
– Mystery of a dead husband suddenly reappearing.
– Havana setting.
– This one looks to be a haunting little gem of a novel.
A River of Stars by Vanessa Hua
Ballantine Books (8/14)
304 pages
The Draw
– Debut about motherhood, immigration and more.
– Interesting premise of a young, pregnant Chinese woman sent to live in Los Angeles.
– Elle's 32 Best Books to Read This Summer.
What summer releases are you most looking forward to?
Disclaimer: There are Amazon Associate links contained in this post.