This post may include Amazon links. As an Amazon Associate I earn from qualifying purchases.
It's that time of year. The year-end lists are going to start popping up all over the place and this blog is no exception. I'm kicking things off with 2021 Underrated Gems. These are books I loved this year, but that didn't seem to get a whole lot of attention. It's hard to know why that is sometimes, but it happens. For some reason these books just didn't gain the traction they needed, so I'm hoping to give them a little boost since all six are books I'd highly recommend!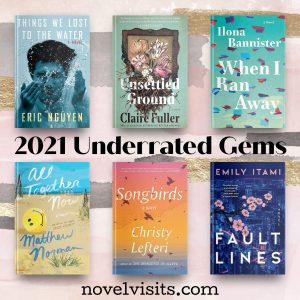 Do you have a favorite underrated gem from 2021?
PIN THIS POST

⇓