This post may include Amazon links. As an Amazon Associate I earn from qualifying purchases.

Tomorrow, as we celebrate the 4th of July here in the U.S. it's a trying time for our country. Politically, people are as divided as I've ever experienced, but today I'd like to remind everyone that culturally we have much in common. Nothing shines a brighter light on that then books. I'm sharing 12 books that beautifully highlight all that is the essence of American culture.
Top Ten Tuesday hosted by That Artsy Reader Girl.
The Essence of American Culture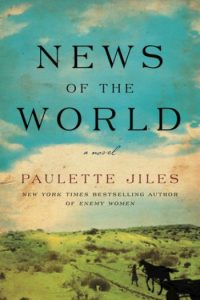 News of the World by Paulette Jiles
William Morrow (10/16) – 209 pages
(My Review)
Uniquely Americana – After being kidnapped, a girl lived for four years with the Kiowa tribe and grew happy there. Then, an aging army officer was tasked with delivering her back to her family. Neither he nor Johanna was happy about this turn of events. A touching historical American tale.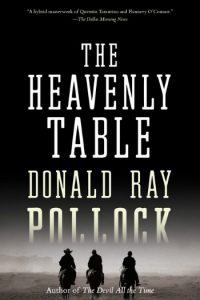 The Heavenly Table by Donald Ray Pollack
Doubleday (7/16) – 384 pages
(My Review)
Uniquely Americana – After the death of their God-fearing father, three dirt poor brothers set out on a spree of crime and violence that leaves them wanted men with a huge bounty on their heads. The Heavenly Table is western writing at its best.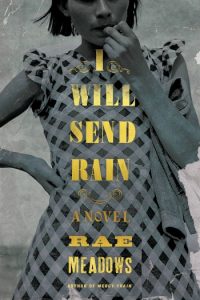 I Will Send Rain by Rae Meadows
Henry Holt & Co. (8/16) – 272 pges
(My Review)
Uniquely Americana: A wheat farming family in 1934 Oklahoma fight the dust storms that have arrived with a vengeance while dealing with their individual longings for escape. You'll feel the grit in your teeth reading this novel.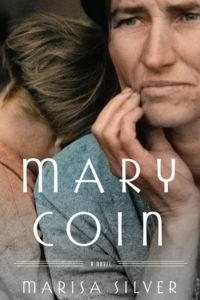 Mary Coin by Marisa Silver
Blue Ribbon Press (8/13) – 324 pages
Uniquely Americana – Story of the iconic "Migrant Mother" photograph taken during The Great Depression. Mary Coin unites the stories of the real woman in the photo, Florence Owens, with that of the photographer who took it, Dorthea Lange. A moving story of poverty, hopelessness, and the instinct to survive.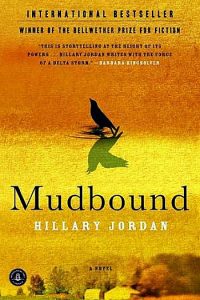 Mudbound by Hillary Jordan
Algonquin Books (3/08) – 336 pages
Uniquely Americana – In the mid-40's a city girl moves to her new husband's rural Mississippi cotton farm. There her eyes are opened not only to a new way of life, but to the deep prejudice embedded in the Jim Crow South. Mudbound showcases how hatred and bigotry turned men who'd fought together into enemies once more.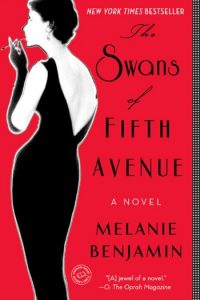 The Swans of Fifth Avenue by Melanie Benjamin
Delacorte Press (1/16) – 368 pages
Uniquely Americana – Truman Capote, Babe Paley and a host of other New York socialites made The Swans of Fifth Avenue not only educational, but fun. Full of glamour, gossip, scandal and 1950's atmosphere, Benjamin's book tells the story of the  friendship between Capote and Paley, and its demise.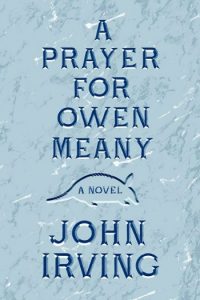 A Prayer for Owen Meany by John Irving
William Morrow (3/89) – 617 pages
Uniquely Americana – It's 1953 when 11-year old Owen Meany hits a baseball that kills his best friend's mother. More than 30 years later that friend, John Wheelwright, narrates the story of Owen Meany, from both past and present. Owen, a unique spiritual creature, believes himself to be touched by God. Of the 12, this is the book I most want to read again.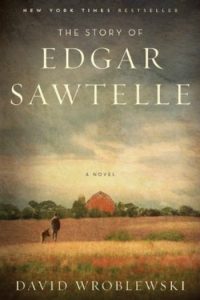 The Story of Edgar Sawtelle by David Wroblewski
Ecco (6/08) – 556 pages
Uniquely Americana – Edgar Swatelle is a big, big story. Its title character, a young mute man, finds his life radically changed after his father's sudden death. Edgar's uncle insinuates himself deeper and deeper into Edgars' life and his mother's heart. The rural Wisconsin setting makes this sweeping family saga an iconic American saga.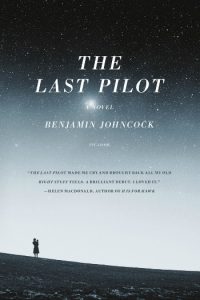 The Last Pilot by Benjamin Johncock
Picador (6/15) – 298 pages
Uniquely Americana – Jim Harrison is a test pilot, challenging the limits of speed, competing with Chuck Yeager, John Glenn and other war hero pilots. As the U.S. Space Program begins to form, Harrison must reconcile his personal desires with those of his wife after their lives are touched by tragedy.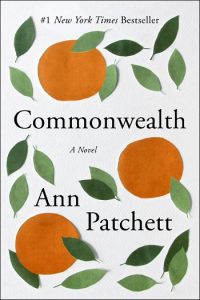 Commonwealth by Ann Patchett
Harper (9/16) – 336 pages
(My Review)
Uniquely Americana  – The destinies of two L.A.  families are forever entwined when a near stranger crashes a christening party. Spanning 50 years, Commonwealth tells the stories of two wives, two husbands and most especially the six children they share. From California to Virginia and places in between this book encompasses the changing landscape of American life.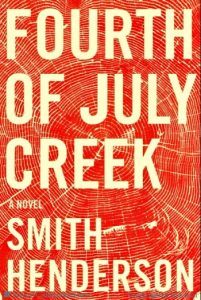 Fourth of July Creek by Smith henderson
Ecco (5/14) – 480 pages
Uniquely Americana – The story of a down-and-out social worker trying to save the malnourished son of a survivalist encamped in the Montana wilderness. Fourth of July Creek explores beliefs that often put citizens of our country at odds, while also examining what it means to be free and the price of that freedom.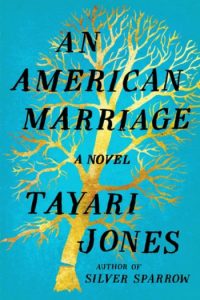 An American Marriage by Tayari Jones
Algonquin Books (2/18) – 320 pages
(My Review)
Uniquely Americana  – This book begins with an all too common tragedy: a young black man sent to prison for a crime he didn't commit. It might seem his wife would have the easier part, waiting on the outside as her husband serves his prison term, but does she? Jones's examination of a young marriage put to the test under the most trying of circumstances felt both important and real.
Happy 4th of July!
Disclosure: There are Amazon Associate links included within this post