This post may include Amazon links. As an Amazon Associate I earn from qualifying purchases.
Hosted by Kathryn at Book Date
I'm back from vacation and it was absolutely wonderful! My sister, two cousins and I had an amazing time traveling around Portugal. The country is gorgeous, the people friendly, and from big cities to small rural villages, we loved it. We had so many unique experiences that the memories will last a lifetime. I hope to share more in some future post, but we'll see. (My sister is much better about this sort of thing than I am and she's planning on doing several posts about our trip, so I'll at least share those.) During the three weeks since I've last done a weekly update, you might think I'd have managed to get a lot of reading done, but you would be SO wrong about that! I've only finished four books in that time and two were from before I even left on the trip. As life settles back down into normal, I hope my reading will pick up a little. What books have I missed that I simply MUST read?
Last 3 Week's Reads

Having loved Steven Rowley's debut, Lily and the Octopus (my review), I was very much looking forward to his sophomore effort, The Editor. While I enjoyed this novel, it didn't quite live up to the level of Lily. (Stop back Thursday for my full review.)
After the success of Daisy Jones & The Six (my review) and The Seven Husbands of Evelyn Hugo (my review) I wanted to try one of Taylor Jenkins Reid's earlier books, so listened to One True Loves. It was definitely more on the romance side, but I still thoroughly enjoyed this story of a woman faced with the return or her presumed dead husband. As usual, the narration by Julia Whelan was excellent.
I had trouble finding the right book to keep picking up and putting down on my trip and finally settled on The Better Sister by Alafair Burke. It took almost the entire two weeks of the trip for me to find enough time to finish this one, but I did enjoy it. (Review coming next week.)
Being trapped on a plane for many, many hours on Friday forced me to stick with The Ash Family by Molly Dektar. That turned out to be a very good thing because the further I got in it, the more I liked it. (Full review tomorrow.)
Currently Reading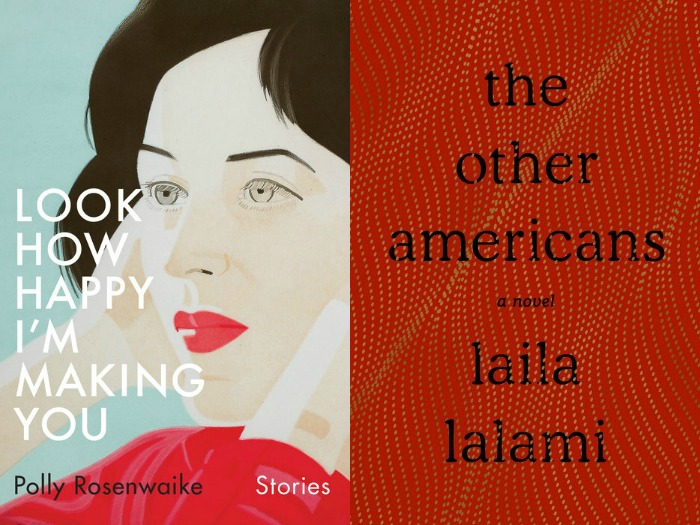 I'm not usually a fan of short stories, but listening to a few while traveling was so easy. Polly Rosenwaike's story collection, Look How Happy I'm Making You, all revolve around different themes of young motherhood. So far, I've found them to be both relatable and engaging and the stories are narrated by several of my favorite readers.
While I was gone, my library hold of The Other Americans by Laila Lalami came in, but for some reason, I couldn't get it to load in Europe. Instead, I turned to it this past weekend and after only 20% I'm loving both the story and Lalami's gorgeous writing.
Likely to Read Next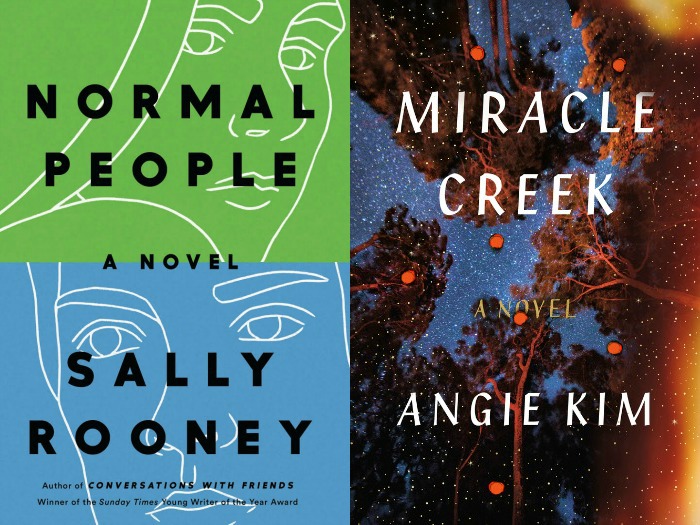 I have SO many April books to get through. I don't know what I was thinking when I requested so many! Next up will likely be one of these two which I've already been hearing really good things about.
Normal People by Sally Rooney – This story of Irish teens whose lives intersect over several years has already been widely acclaimed and nominated for many awards.
Miracle Creek by Angie Kim – Part mystery, part courtroom drama, this debut sounds like a perfect combination.
I hope you have a great week (or 3) in books!
Disclaimer: There are Amazon Associate links contained in this post.