This post may include Amazon links. As an Amazon Associate I earn from qualifying purchases.
Hosted by Kathryn at Book Date
Happy Memorial Day to everyone here in the U.S.! This day definitely marks the start of summer, but is also an important day to remember those who lost their lives in the protection of our freedom. My own father falls into that category, so this day has extra meaning in my family. Speaking of which, I spent four days last week at my mom's helping her out with a big variety of things and just enjoying some time together. My mom has always been a reader, but in the last few years that's been harder for her, so I tried to get her set up with audiobooks. We'll see if my lessons will stick!
Last week I posted Beach Bag Books, a guide to summer reading including the 5 backlist books I talked with Sarah about on last week's Sarah's Book Shelves Live. Tomorrow I'm sharing an even more exciting list of books, my 2019 Summer Preview, the new release books I'm most looking forward to reading in June, July and August. Be sure to stop on by and take a look!
Last Week's Read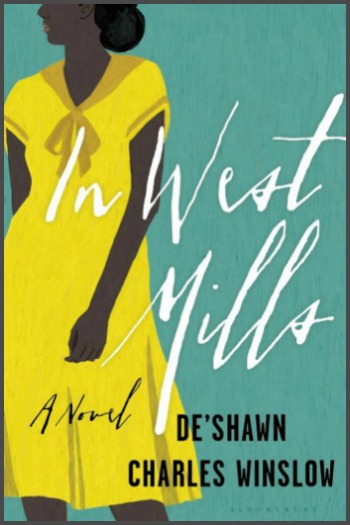 I always think I'l get a lot of reading done when I travel, but it rarely seems to work out that way and last week was no exception. The only book I finished was In West Mills by De'Shawn Charles Winslow. I enjoyed the first half, but by the second I was tired of all his characters. Mini-review sometime next month.
Currently Reading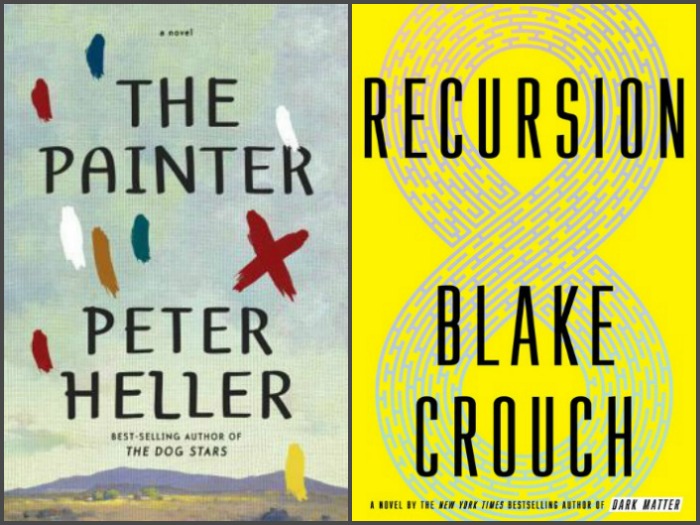 I have about 4 hours left in the audiobook of The Painter by Peter Heller. Like all his books, the writing is fantastic, the story completely original and compelling. And, it doesn't hurt that listening to Mark Deakins is a pleasure.
I'm almost halfway through Recursion by Blake Crouch and really, really like it. I'm excited to get on the plane this afternoon, when I hope to get some uninterrupted reading time with it.
Likely to Read Next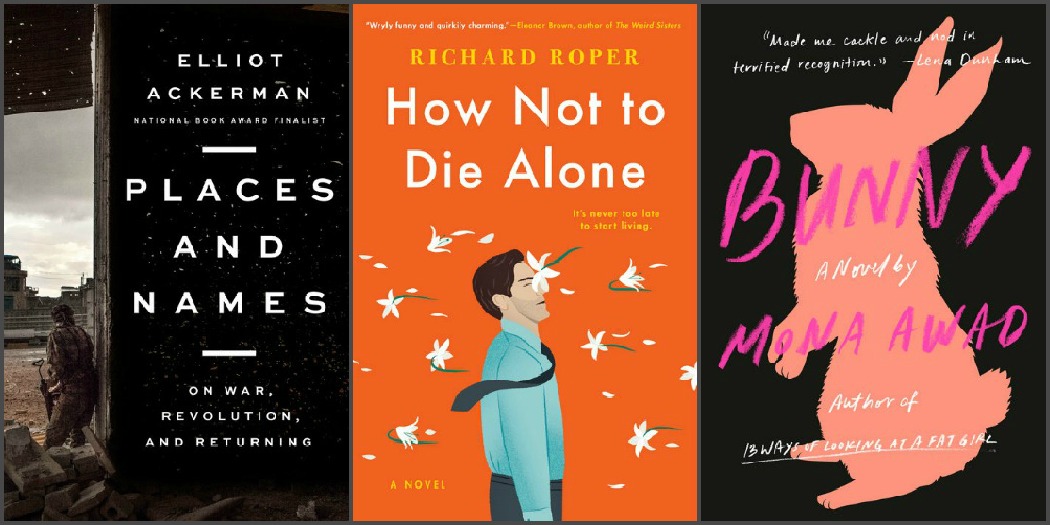 This is a tough one. Flying to my mom's, I read the first couple of chapters of Places and Names by Elliot Ackerman. I've been so excited about this memoir because his slim novel from last year, Waiting for Eden was one of my Best Books of 2018. The first two chapters had very little of Ackerman in them and a whole lot of history lessons. I'm not ready to call it quits though, so will go back and try a couple more chapters next.
Because of the comparison's to Eleanor Oliphant is Completely Fine (my review), I'd really been looking forward to How Not to Die Alone by Richard Roper. Then, I began to see some so-so reviews. Still, I want to give it a chance, so will make this my next audiobook.
As for novels in print,  I plan to give Bunny by Mona Awad a try soon. This is the story of a sort of social outsider taken in by the "it" girls in her MFA program. Her entree into their "smut salons" sounds like a fun kick off to summer reading.
I hope you have a great week in books!
Disclaimer: There are Amazon Associate links contained in this post