This post may include Amazon links. As an Amazon Associate I earn from qualifying purchases.
With Memorial Day weekend about to begin, we mark the unofficial start of summer. What could be better than that? Whether your summer plans involve a trip abroad, a family reunion, long weekends at a camp ground, road trips, or just enjoying the comfort of your own front porch, I hope the pleasure of great beach bag books will be part of your summer fun.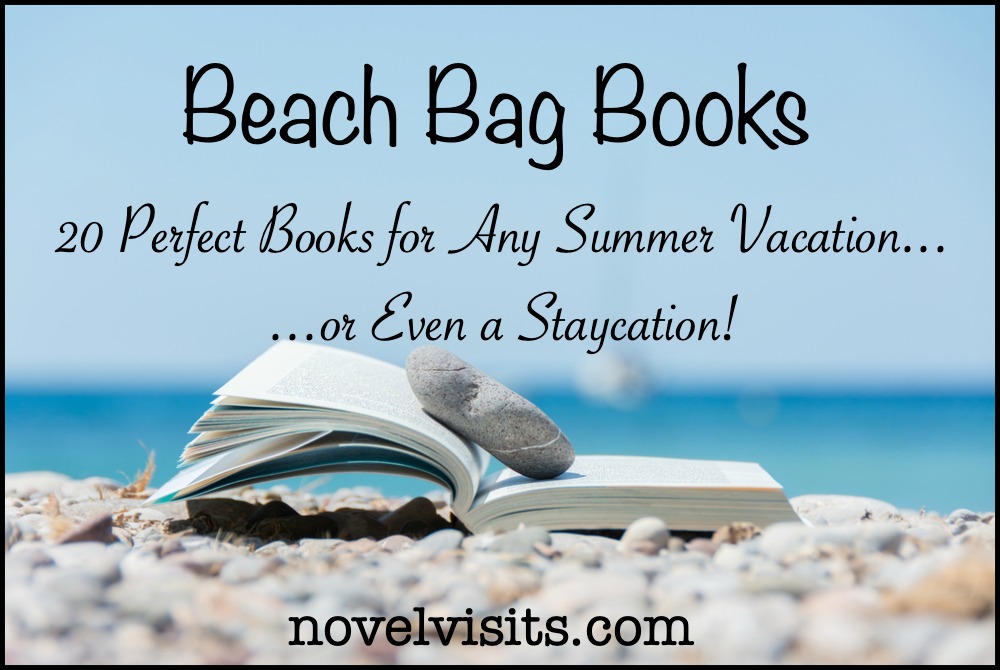 Today, I'm happy to be sharing 20 books to tuck into your beach bag, backpack, purse or pocket. The first 15 books are all from 2019 and I've divided those into three categories that I hope will have something perfect for everyone. The final 5 books are all older books that have been among my very favorites from summers gone by. Happy reading!

Mysteries and thrillers might just be the easiest books to read in the summer. They're usually easy to pick up and put down and super engaging. I've had a run of good luck with the genre in 2019, and hope a couple of these will work for you, too.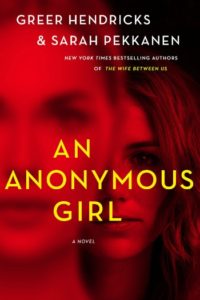 An Anonymous Girl by Greer Hendricks and Sarah Pekkanen (1/19, 384 pages) – This psychological thriller is literally a mind game between a research psychologist and one of her subjects. If you appreciate unreliable narration and enjoy a book that keeps you continually off balance, An Anonymous Girl should be going in your beach bag. I listened to this one and the combination of Barrie Kreinik and Julia Whalen narrating was perfect. (full review)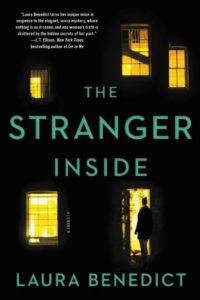 The Stranger Inside by Laura Benedict (2/19, 352 pages) – Can you imagine anything more bizarre than to come home from a long weekend and find a "renter" has taken over your home? A renter you know nothing about? A man who has all the legal documents backing him up? The who and why of just that scenario became the premise for The Stranger Inside. As you'd expect, the home's owner wasn't quite as innocent as she first appeared. A fun, light read. (full review)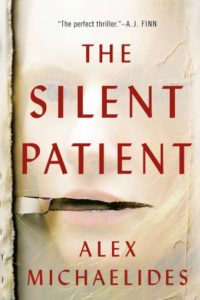 The Silent Patient by Alex Michaelides (2/19, 336 pages) – If you're one of the few thriller fans who haven't read this book, it's time! There's just something about a psychologist messing with minds, that so often seems to work and that's exactly what debut author Michaelides delivered in this book. Moving from past to present and alternating narration between the doctor and his long silent patient, The Silent Patient was another that worked great on audio. (full review)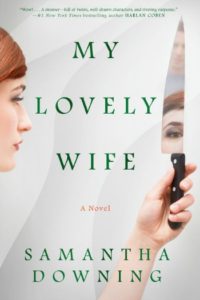 My Lovely Wife by Samantha Downing (3/19, 384 pages) – This book is about one very demented couple. They live a normal, suburban family life with a couple of young teens, and for kicks, they kidnap and kill woman. I KNOW! It sounds like an awful book to be reading. I was creeped out at first, but as in all thrillers, there's just a lot more to it and the second half had me flying through the pages. This is an easy book to read in the midst of summer chaos. (full review)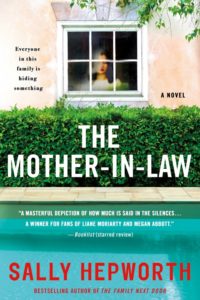 The Mother-In-Law by Sally Hepworth (4/19, 352 pages) – The Mother-In-Law is perfect for those of you who like a good mystery with a little more substance. It moves between the title character, Diana and her daughter-in-law, Lucy. From the onset, we know Diana is dead and that she an Lucy have had a rocky relationship. Alternating narration and moving back and forth in time, you can't miss with this on audio thanks to superb narration by Barrie Kreinik. (full review)

I'm actually one of those people who have MORE time in summer and can really concentrate on books with more of a deeper plot. I know there have to be others like me, so I want to include these five literary favorites.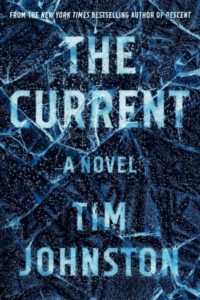 The Current by Tim Johnston (1/19, 417 pages) – I struggled where to put this book. In it, a car carrying two college age girls is forced into an icy river where one dies. The other soon discovers that something similar happened years before. Mystery, right? Most definitely, but there was much more to the interplay of all the characters than you typically get in a mystery. That and Johnston's wonderful writing moved it more toward literary for me. (full review)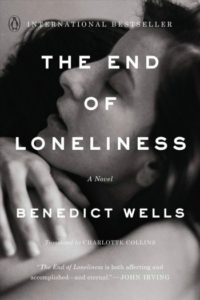 The End of Loneliness by Benedict Wells (1/19, 272 pages)  – Be warned! This is not a breezy summer read or a light pick-me-up. What is, is a remarkable novel that covers family, love, loneliness, growth, change and redemption all in a beautifully told story of one man's life. It's a book that you'll want to pay attention to. The End of Loneliness was published in Europe more than a year before it came to the U.S., garnering many awards there. (full review)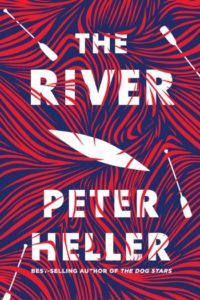 The River by Peter Heller (3/19, 272 pages) – This was my first Peter Heller book and it was so fantastic that I've already gone back and read one of his earlier books, The Dog Stars. His storytelling is that good. The River is really a mash up of adventure and mystery, but the writing about two college students on a canoe trip through Canada is so gorgeous that for me it's firmly literary fiction. Narration by Mark Deakins made this book a pleasure to listen to. (full review)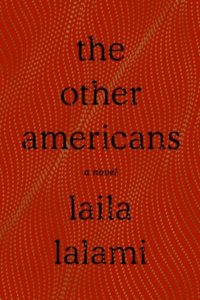 The Other Americans by Laila Lalami (3/19, 320 pages) – The Other Americans was my nicest surprise all spring. I hadn't expected much and was a little nervous to try it, but thank goodness I did. The story followed a young woman, Nora, along in her passage through the grief of losing her father in a tragic way, but there was so much more to it. Its many characters were rich and vivid, all adding to Lalami's story. Hers was simply a quiet story, beautifully told. (full review)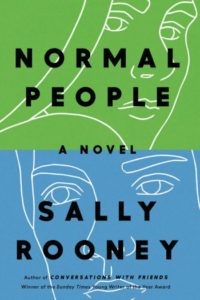 Normal People by Sally Rooney (4/19, 288 pages) – I just loved Normal People. Rooney delivered a gorgeous story of deep, deep friendship that was also terribly flawed. The couple at this story's heart needed much from the other, and yet feared the vulnerability of asking. The push and pull of their relationship broke my heart and kept me turning the pages long into the night. A love story? Yes, but so much more. (full review)

Then there are those wonderful books that just don't really fit into any category, but have so very much going for them. This section includes the book that just might end up on the top of my "best of" list this year.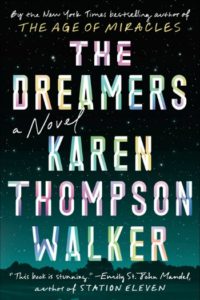 The Dreamers by Karen Thompson Walker (1/19, 320 pages) – I had long looked forward to reading The Dreamer's (see the next section to find out why), and I was so happy when it lived up to my high expectations. Walker is both extremely creative and gifted as a writer. This story of a strange sleeping sickness that takes over the lives of a small California college town was a perfect blend of dystopia and mystery, told through rich characters. (full review)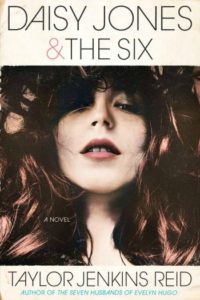 Daisy Jones & The Six by Taylor Jenkins Reid (3/19, 368 pages) – If you're one of the 12 people who haven't read Daisy Jones & The Six, what's wrong with you? Rock & Roll in the 70's, traveling a long with a band, strong female characters, and a unique interview format are only the start of why I loved this book so much. It's truly original and wonderfully told. I read Daisy, but the buzz on its audio version is so strong, that I plan on listening to it this summer. (full review)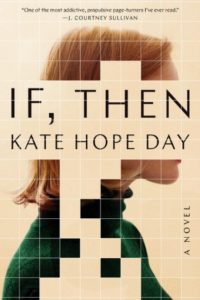 If, Then by Kate Hope Day (3/19, 272 pages) – This is another book with a bit of a dystopian feel to it. Nothing has rocked the wold, but something very strange is going on among the citizens of a small Oregon town. Many of them keep waking up in alternate realities, close to their real lives, but yet different. The how and why and what of it made for great reading that was fun, engaging and light enough to read poolside. (full review)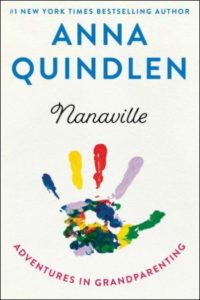 Nanaville: Adventures in Grandparenting by Anna Quindlen (4/19, 176 pages) – My one and only nonfiction on this list goes to the incomparable Anna Quindlen. With her usual wisdom and wit she played homage to the joys and challenges of being not just a grandparent, but a good grandparent. (That's much more complex than you might imagine.) At a brief 176 pages, this is a book you can read or listen to in a single day. (full review)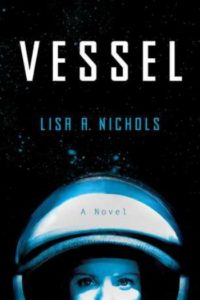 Vessel by Lisa A. Nichols (5/19, 304 pages) – Signing up for 6 years in space seems crazy enough, but Catherine's journey lasted 9, and she returned to Earth alone, the only surviving member of her crew. If that isn't enough, once home some really odd things start happening to Catherine. Science fiction is definitely not my thing, yet I was drawn to this premise and devoured the book. Vessel truly is a book made for light summer reading. (full review)

If you listened to yesterday's episode of Sarah's Book Shelves Live Podcast you've already heard me talk about the next 5 books. And, if you haven't you can get a little taste of it below. These five books are among my all time favorite summer reads, and ones I can highly recommend for your summer reading pleasure. Best of all? You should be able to easily get them from the library or off Libby.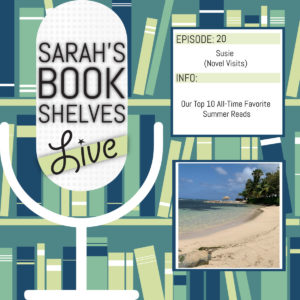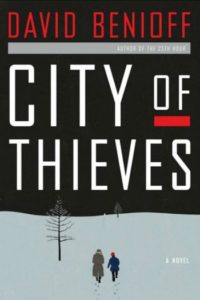 City of Thieves by David Benioff (6/08, 258 pages) – Are you mourning the end of Game of Thrones? Well I have the perfect cure for you, City of Thieves, written by David Benioff one of the driving forces behind GOT. This story of an unlikely pair tasked with finding a dozen eggs during the worst days of WWII in Russia was my favorite book during the summer of 2008. I know WWII sounds heavy, but this one had a lot of humor built into it and will please a big variety of readers.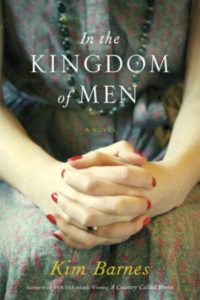 In the Kingdom of Men by Kim Barnes (5/12, 336 pages) – This was a summer read more on the literary/historical fiction side. Set in 1967 Saudi Arabia, the story follows a young TX couple navigating a new marriage in a strange new world. He was sent there to work the oil fields, a that job includes a beautiful home in a country club-like setting on the AAMCO compound. Only problem? She can't leave and begins to bristle against that and the many rules women are required to follow.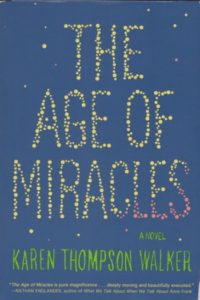 The Age of Miracles by Karen Thompson Walker (6/16, 294 pages) – Walker's debut is definitely one of my all time favorite summer books. A perfect mash-up of dystopia and coming-of-age, The Age of Miracles follows 12-year old Julia as she tries to navigate a world that includes lost friendships, first relationships, and her parent's troubled marriage, all while also facing the fears everyone is facing as the Earth's rotation begins slowing down. I stayed up until 3 AM to finish this one. If you enjoyed The Dreamers, you'll love The Age of Miracles.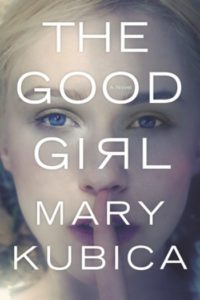 The Good Girl by Mary Kubica (7/14, 352 pages) – For me this was a real "WOW" book! I read it in a day and a half and was blown away by its ending. It's the story of a young woman who falls victim to a batched kidnapping. The man hired to grab her goes rogue and instead hides her away in a remote cabin for her own "protection." The problem? He won't let her leave and she's terrified of him. Kubica did a masterful job weaving together four different perspectives to produce her thrilling debut.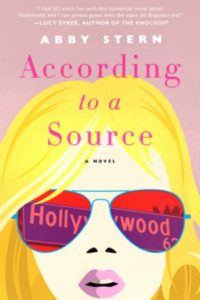 According to a Source by Abby Stern (5/17, 304 pages) – For me this can be best described in two words: PURE FUN! Set in the world of gossipy Hollywood reporting, the story follows one such reporter as she goes to high-end restaurants, openings, parties, and clubs all the while gathering info on the rich and famous. Stern cleverly wrote about the stars with cryptic monikers such as "Not So Innocent Overly-Sexualized Pop Star," making it fun to guess the identities. It's definitely chic-lit and extremely light, but we all need that sometimes. (full review)
Which beach bag books are you most looking forward to this summer?
Disclosure: There are Amazon Associate links included within this post.