This post may include Amazon links. As an Amazon Associate I earn from qualifying purchases.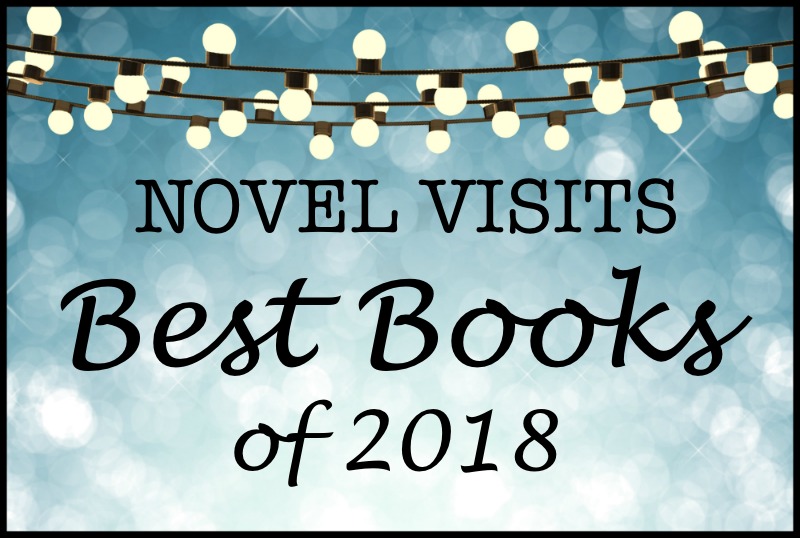 It's BEST BOOKS of the YEAR time! Do you enjoy perusing these lists as much as I do? It's always fun to see how my reading tastes line up with those of others and sometimes it's shocking to find out just how much they DON'T line up. Settling on my "Best Books of 2018" hasn't been an easy task. For me, 2018 was a stellar year in books, so I've struggled over my list for the last month, starting out with 20 books and carefully considering which ones truly shone. To meet that criteria, I needed to love the book to start with and to still love it today. These needed to be books I felt great about reading AND recommending. So, without further ado onto my absolute favorite books of 2018!

Best Book/Literary Fiction Done Right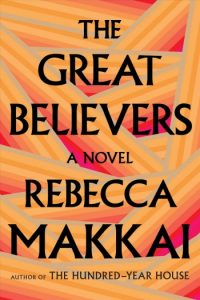 The Great Believers by Rebecca Makkai
My Reasons: Rebecca Makkai's gorgeous writing and powerful story has stayed with me like no other book this year. I always enjoy a book with a rich cast of characters and this story of the aids crisis in 1980's Chicago delivered exactly that. I feel like I've strayed a bit from literary fiction the last couple years, so am happy to place a shining example at the top of my reads for 2018. (my review)
Best Debut/The Book Recommended to EVERYONE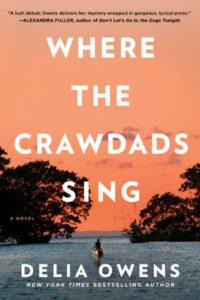 Where the Crawdads Sing by Delia Owens
My Reasons: Where the Crawdads Sing was Delia Owen's first novel, and what a story she delivered! It truly had something for everyone: a bit coming-of-age story, a little mystery, some adventure, and a tad of romance all wrapped up in one stunning story. It's been wildly popular with good reason. If you haven't yet read Crawdads, you should! (my review)
Best Audiobook/From the Headlines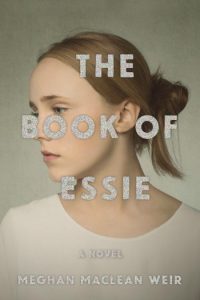 The Book of Essie by Meghan MacLean Weir
My Reasons: Had I read The Book of Essie in print I've no doubt that I would have loved it. MacLean Weir's story of a teen trying to escape the grips of her televangelist family would have been amazing on its own, but the audio put it over the top. I was glued to my earbuds listening to Tara Sands, Erin Spencer, and Robbie Daymond read her novel. (my review)
Best Nonfiction/Stories to Make You Laugh…and Cry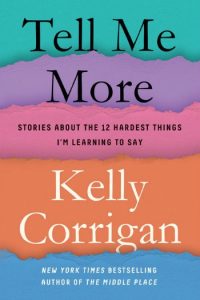 Tell Me More by Kelly Corrigan
My Reasons: I hadn't ever read anything by Corrigan before and didn't really know what to expect. Her book talked about twelve life lessons that she's learned from friends, family and just living. They were both simple and profound. I listened to this one, and felt like Corrigan almost became a friend. I laughed and shed tears with her, while considering my own lessons from life. (my review)

Best Memoir/Life Story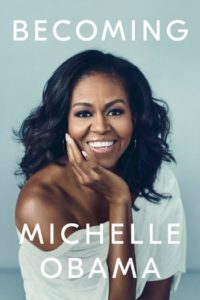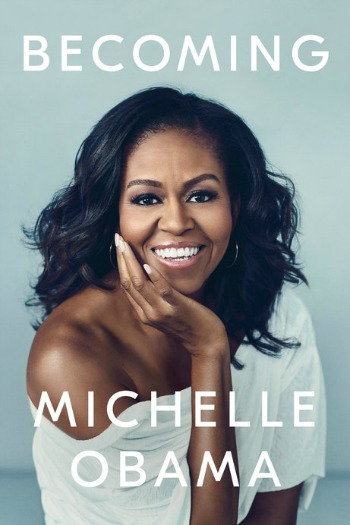 Becoming by Michelle Obama
My Reasons: I read a lot of memoirs this year. Some were focused on specific aspects of a person's life and others on their entire life. Becoming was my favorite memoir of the later type. I was surprised how much I didn't know about Michelle Obama and was pleased with just how relatable she was. Already a fan, I grew even more so, plus, the writing and linear telling really shone. (my review)
Best Book I was Completely Skeptical About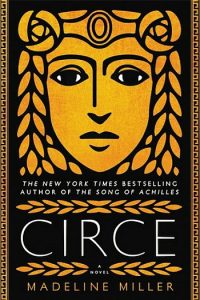 Circe by Madeline Miller
My Reasons: I had absolutely no intention of reading Circe. A Greek mythology retelling did NOT appeal to me, but I kept seeing it everywhere. Then Amazon had it for $1.99. For two dollars, I figured I could give it a try. I adored it so much I went back and read Miller's debut The Song of Achilles and went on to read Pat Barker's The Silence of the Girls in the fall, loving them, too. (my review)
Best Book I Almost Didn't Read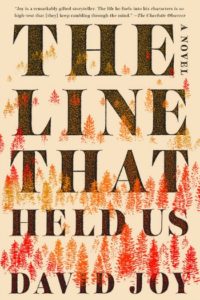 The Line That Held Us by David Joy
My Reasons: The Line That Held Us came out in August. I looked at it, but wasn't interested. I didn't even pay attention to its reviews. Last month I got a little desperate for something great to read and this book was suggested to me. What did I have to lose? Wow! The story, the writing, the feelings. Everything about it was stunning. It's not a book for everyone, but for me it was a gift. (my review)
Best Book in a Small Package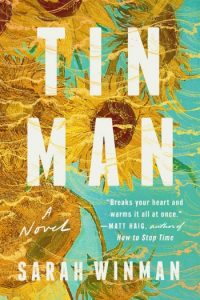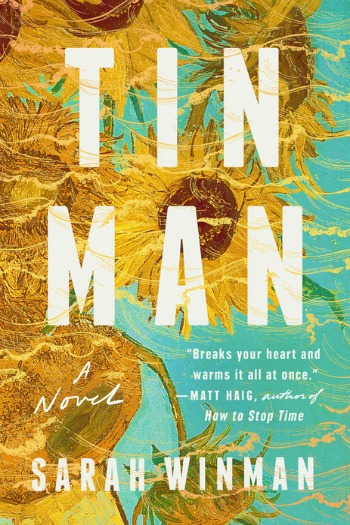 Tin Man by Sarah Winman
My Reasons: This was a beautifully crafted story of a man and his conflicted feelings around the two people he loved most. I loved the slow building of each character and how Winman made you grow to care so much about them. Her characters, plot, and writing were all remarkable on so many levels. I highlighted passage after passage in this short novel. (my review)
Best Sequel for Someone Who Doesn't Like

Sequels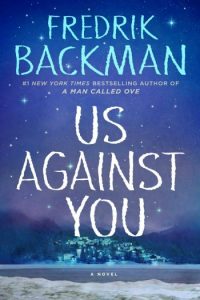 Us Against You by Fredrik Backman
My Reasons: It was surprising to me just how much I liked 2017's Beartown. In fact, I liked it so much it made my Best Books of 2017 list. So, I was completely shocked when I liked its sequel, Us Against You, even MORE. I usually don't like sequels OR sports books, but I adore Backman's writing and loved that this book was focused more on the people of Beartown and a little less on hockey. (my review)
Best Book to Leave You Haunted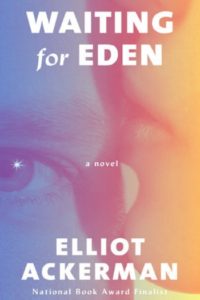 Waiting for Eden by Elliot Ackerman
My Reasons: The smallest of books can have the biggest of impact and that was certainly the case with Waiting for Eden. The story of a soldier left with a beating heart, a shell of a body, and no hope for much more, affected me like no other story I read this year. It's emotional impact haunts me still and I can do nothing but applaud Ackerman for this gut-wrenching story. (my review)
What were your favorite books of 2018?
Disclosure: There are Amazon Associate links included within this post.