This post may include Amazon links. As an Amazon Associate I earn from qualifying purchases.
Hosted by Kathryn at Book Date
I hope everyone is having a fabulous end to your summers. As of today, mine is officially over. This week I'll be in meeting after meeting after meeting. When I'm not having my brain frozen in those, I'll be doing the real work: getting ready for this year's crop of 7th graders. The weather over the last few days has turned cool and gloomy which might make it a little easier to be back at work, but I'd still prefer the sunshine every time. Hopefully, by the long weekend the sun will shine for us all!
Last Week's Reads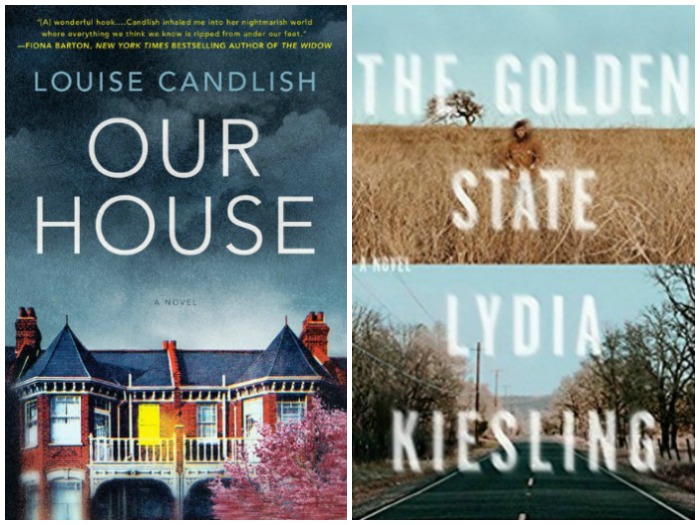 I finally finished listening to Our House by Louise Candlish the middle of last week. A bit of an up and down book for me, I'll be reviewing it and A Double Life by Flynn Berry in a pair of audiobook mini-reviews tomorrow. Last week I shared the sixteen books I'm most looking forward to reading this fall in my Novel Visits Fall Preview 2018, and I kicked off my own fall reading with The Golden State by Lydia Kiesling. Kiesling is the editor at The Millions and has written articles for many other publications. Her debut turned out to be much different than I had expected, but in the end I really liked her quiet character study of a woman trying to figure out what's most important in her life.
Currently Reading
After finishing Our House, I needed a new audiobook and nothing current spoke to me, so I decided to go with a backlist book. Anna Quindlen really came through for me earlier in the year with Every Last One (my review) and I'm hoping she'll do the same with One True Thing. I'm considering this one a "just for me" book. (No review planned.) At more than halfway through Not Our Kind by Kitty Zeldis, I'm still not sure if I like it our not. It's an easy read and I'm definitely interested. I read half the book in a single day, but I'm highlighting almost nothing and jotting down almost no notes either. It has made me think a lot about my relationship with historical fiction. I'll talk about that more sometime this fall after I read a couple more and test out my theory on my needs from the genre.
Likely to Read Next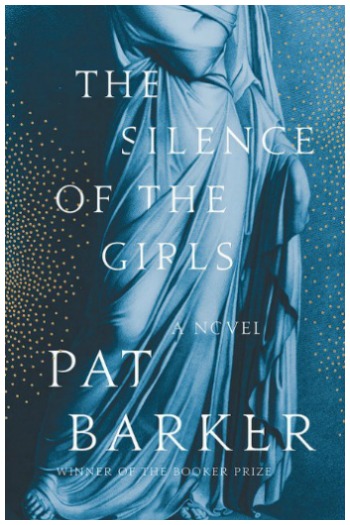 I'm excited to be returning to Greek mythology with The Silence of the Girls by Pat Barker. I've fallen on the fangirl side of books like The Song of Achilles and Circe (my review) by Madeline Miller, so this retelling of The Iliad is high on my fall TBR list. Focusing on the Trojan war from the perspective of Briseis, Achilles war-spoil concubine, Barker's take looks to be completely original. It has huge shoes to fill, but fingers crossed The Silence of the Girls will live up to the challenge.
I hope you have a great week in books!
Disclaimer: There are Amazon Associate links contained in this post.