This post may include Amazon links. As an Amazon Associate I earn from qualifying purchases.
Today is it. The end of my summer. Kids don't come back to school until the 8th, but teachers officially start back tomorrow. (Though, I've already worked many, many hours.) Much more than usual, I'm nervous about school this fall. We're fully online and it's going to be much more rigorous for students and teachers than it was last spring. I'll have three 70 minute math classes, plus a half hour homeroom. Everyday. That's a lot of screen time for kids and teachers. Plus, there will be a lot of other virtual meetings, so I fear I'm going to come to hate computers! I've ordered a new pair of glasses with the blue light blocking feature, so hopefully that will help a little. Have you tried them?
Books will need to be my balm after a long day of communicating through a box and the 16 I shared in last week's Fall Preview 2020 will be at the top of my TBR list for sure. Take a peek if you missed it last week or if you didn't see my August 2020 Book Reviews.
One last thing. On Wednesday, I'm sharing my thoughts on The Night Swim by Megan Goldin in a discussion post you won't want to miss. And now, onto this week's books!
Hosted by Kathryn at Book Date
Last Week's Reads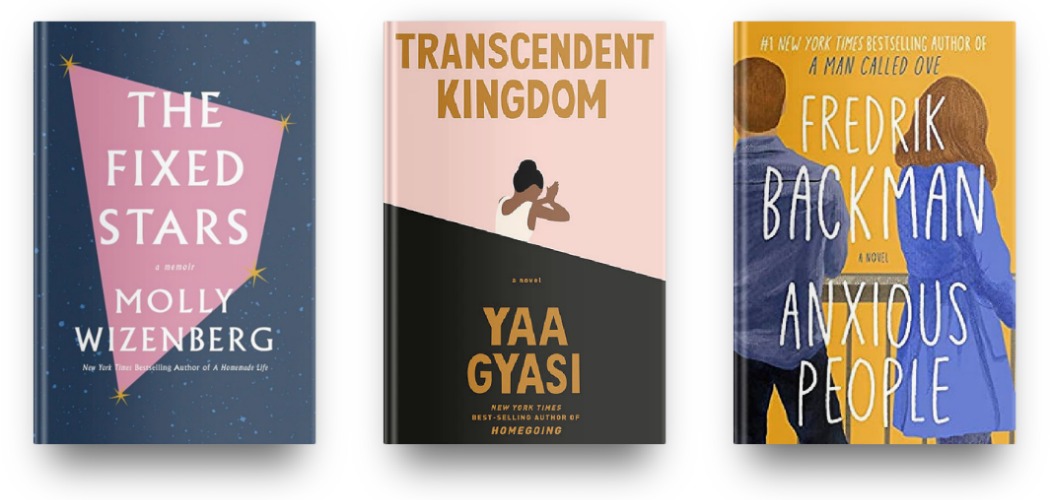 It might be a while before I get three books read in a week again, but I did it last week. I finished listening to The Fixed Stars by Molly Wizenberg first, and liked it okay. The memoir of a woman who begins to realize she might be queer after 10 years of marriage sort of waxed and waned for me, enjoying some parts more than others.
I really wanted to love Transcendent Kingdom by Yaa Gyasi and I did like it, but it's certainly not a five star read for me. Parts were emotional, and I even got a little teary a couple times, but I also got bogged down in the science and religion that play key roles in this story.
Similarly, I was VERY excited to read Fredrik Backman's new book, Anxious People. It had all the marks of what I've come to expect from Backman: great storytelling, a quirky cast of characters, and a unique setting. And yet, I never felt fully invested in the story. Again, I enjoyed it, but for me it was no Beartown! (my review)
Currently Reading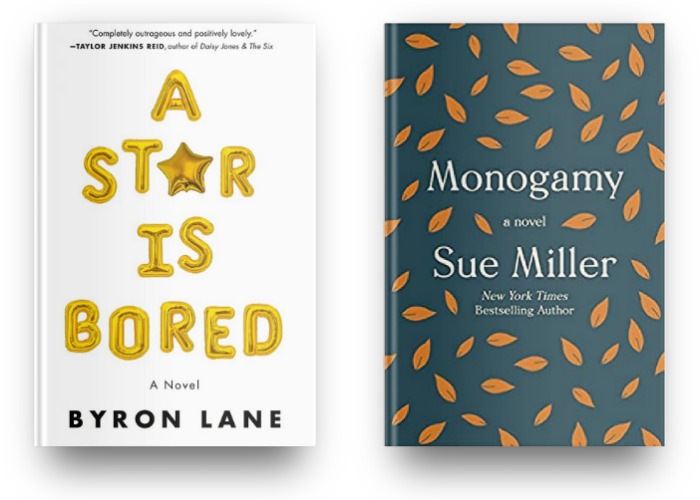 I struggled with audiobooks this week, sampling several before I landed on A Star is Bored by Byron Lane. Lane was the personal assistant to Carrie Fisher and this is his insiders story of a man who gets hired as the personal assistant to a rather difficult star he's always been a fan of. Again, I'm liking it well enough. (This seems to be a theme with me lately!)
I just started Monogamy by Sue Miller, having only read the first three chapters. So far, I'm really liking this story of a marriage, its many great parts, and its flaws. From the synopsis, I know the husband will die and his wife will then discover that he'd been having an affair. A sort of usual trope, but I feel like Miller is going to handle it well.
Likely to Read Next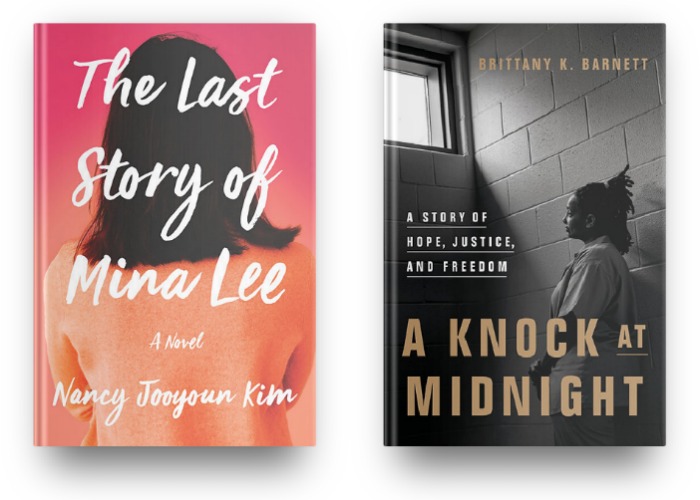 I might listen to one (or both) of these books. Publishing on Tuesday is The Last Story of Mina Lee by Nancy Jooyoun Kim, the story of a daughter trying to learn more about her mother after she dies. I almost always enjoy books with a dual timeline and also like stories of immigrants. This has both!
My nonfiction reading has been low this year and I plan on working on that this fall. A Knock at Midnight by Brittany K. Barnett will be a great one to start with. This is the story of a Black woman who while still in law school took on the case of first-first drug offender who had received a life sentence. "As she studied this case, a system came into focus: one where widespread racial injustice forms the core of America's addiction to incarceration." 
I hope you have a great week in books!