This post may include Amazon links. As an Amazon Associate I earn from qualifying purchases.
Nonfiction November is in full swing now! A month long event, Nonfiction November aims the spotlight at the vast array of nonfiction out there and is organized by Katie at Doing Dewey, Lory at Emerald City Book Review, Sarah at Sarah's Bookshelves (this weeks link up), Julie at Julz Reads, and Kim at Sophisticated Dorkiness.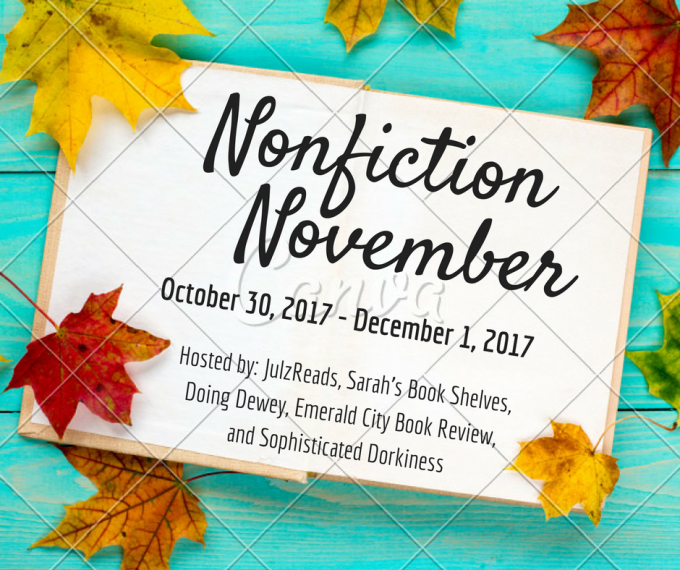 This week's challenge (hosted by Sarah) is to "pair up a nonfiction book with a fiction title. It can be "If you loved this book, read this!" or just two titles that you think would go well together." I love this one and am going to give you not one, not two, but three book pairings!
Back to Nature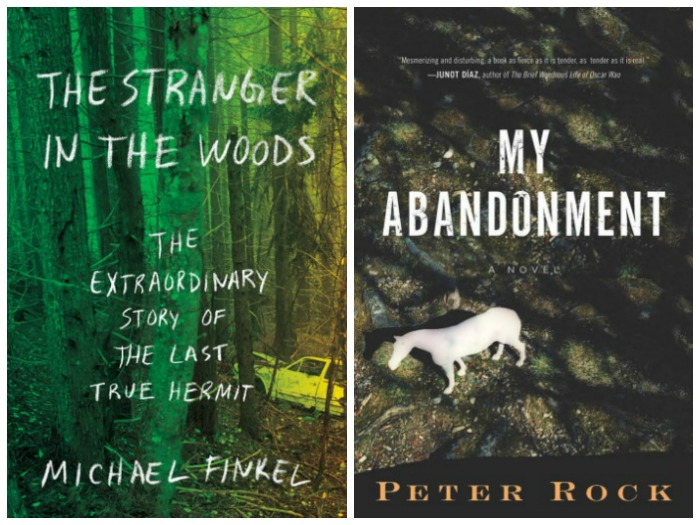 Many times while listening to The Stranger in the Woods by Michael Finkel (my review) I was reminded of Peter Rock's novel My Abandonment. Both fiction and nonfiction told the stories of men who made themselves homeless by choice and had opted to live in the woods. Christopher Knight's decision was one of solitude that lasted for 27-years. In My Abandonment, it's not a hermit's existence because this man is not alone. He's brought up a child in his elaborate world of caves and tunnels. As she gets older she begins to question. In both, the solitary life built by these men cannot survive and the aftermath to each was devastating.
A South African Childhood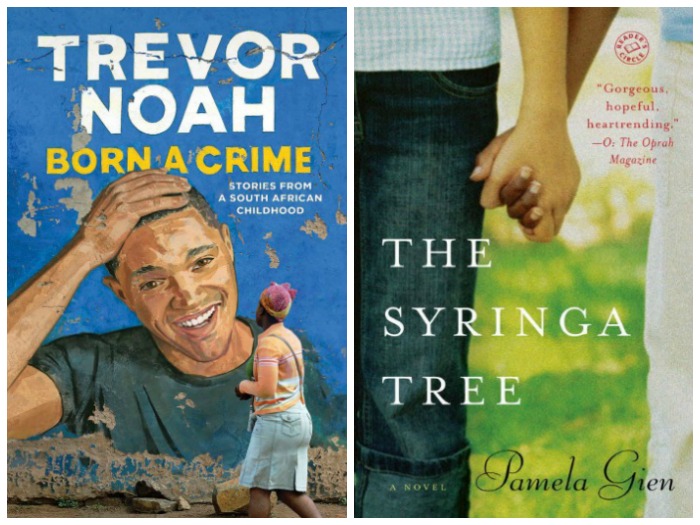 I considered a couple different books to pair up with Trevor Noah's amazing memoir, Born a Crime (my review). My first thought was this year's Hum if You Don't know the Words by Bianca Marais (my review), but I dug a little deeper into the past to settle on The Syringa Tree by Pamela Gien. Both the memoir and novel are love letters to a broken country: a "colored" boy and a privileged white girl growing up under apartheid. Noah lived it and saw the injustices first hand, and in The Syringa Tree Lizzie and her family fight the same injustices while protecting Lizzie's Xhosa nanny.
Road Tripping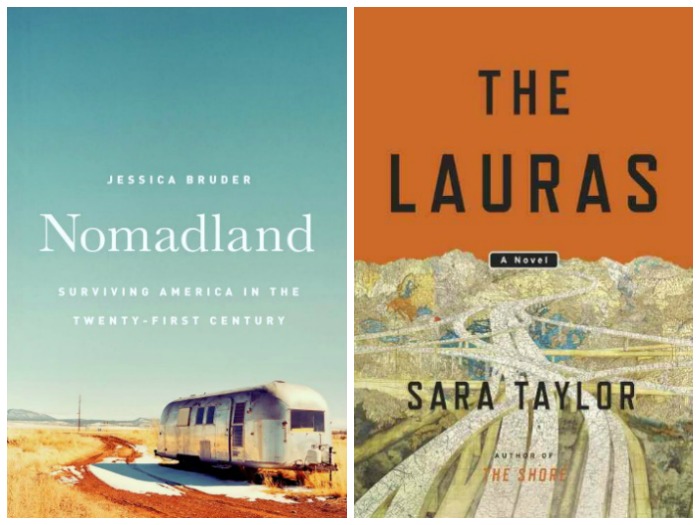 You'll have to come back on Thursday for my full review of Nomadland by Jessica Bruder, but I couldn't pass up pairing it with last summer's The Lauras by Sara Taylor (my review). The two titles seemed like an obvious pairing to me in that they share a nomadic lifestyle. The people featured in Nomadland have chosen a life of wandering for many different reasons, whereas Ma's choice to wander America with her 13-year old child is never quite clear. Yet all share a love of the journey and a hope of finally reaching their destinations.
Disclosure: There are Amazon Associate links included within this post.