This post may include Amazon links. As an Amazon Associate I earn from qualifying purchases.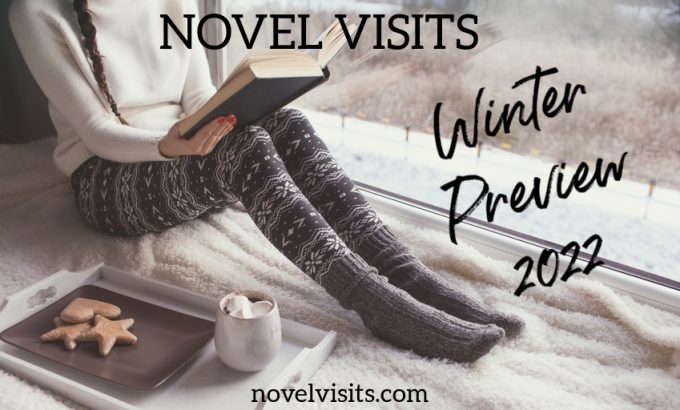 I'm always excited for a new year of books and that seems especially true this year. I read a lot of great books in 2021, but I'm ready for that fresh crop. In fact, I've already finished five 2022 books, including one that doesn't release until May. (What can I say? I couldn't resist.) I've found SO many new books to be excited about that I had to move my usual list of 16 preview books up to 20, and even that was a challenge. One thing that you're not going to find on my Winter Preview 2022 is nonfiction. My success with nonfiction over the last couple of years has been disappointing, so like you, I'll be looking toward others to help me find the gems this winter. However, if you're on the hunt for great fiction, I hope you'll find the perfect books to add to your 2022 stack!
January Releases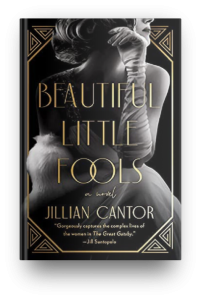 Beautiful Little Fools by Jillian Cantor
Publisher: Harper (1/4)
Length: 336 pages
The Draw
– Revisiting a classic American novel.
– A retelling of Gatsby from 3 female perspectives.
– I already flew through this one!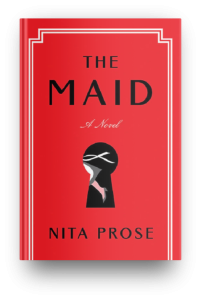 The Maid by Nita Prose (debut)
Publisher: Ballantine Books (1/4)
Length: 3o4 pages
The Draw
– A quirky, struggling female narrates her own story.
– This has a sort of caper-like quality too it,
– For fans of Eleanor Oliphant is Completely Fine.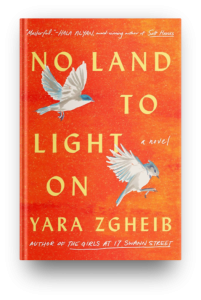 No Land to Light On by Yara Zgheib
Publisher: Atria Books (1/4)
Length: 3o4 pages
The Draw
– Syrian couple separated by 2017's refugee ban.
– Pregnant, she's left in Boston alone.
– It sounds like a love story, but with so much more.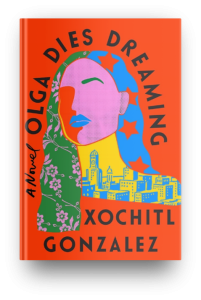 Olga Dies Dreaming by Xóchitl González (debut)
Publisher: Flatiron Books (1/4)
Length: 384 pages
The Draw
– Puerto Rican siblings, torn between two worlds.
– Lots of fun, but also a good history lesson.
– The book has already been optioned by Hulu!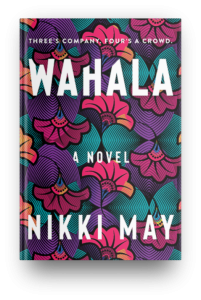 Wahala by Nicki May (debut)
Publisher: Custom House (1/11)
Length: 384 pages
The Draw
– Friendship between three Anglo-Nigerian women.
– A fourth, glamorous women joins their trio,
– Secrets abound and chaos ensues.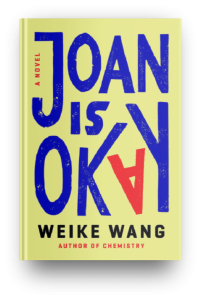 Joan is Okay by Weike Wang
Publisher: Random House (1/18)
Length: 224 pages
The Draw
– I missed Wang's debut, and want to try her.
– A woman, an ICU doctor, torn between two cultures.
– Lots of current issues here, including the pandemic.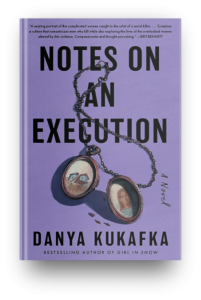 Notes on an Execution by Danya Kukafka
Publisher: William Morrow (1/25)
Length: 272 pages
The Draw
– Literary suspense has really been working for me.
– The life of a man facing imminent execution.
– Told from the perspectives of 3 women in his life.
February Releases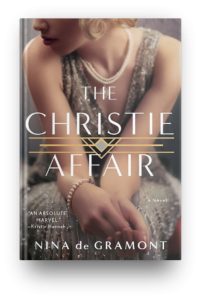 The Christie Affair by Nina de Gramont
Publisher: St. Martin's Press (2/1)
Length: 320 pages
The Draw
– Fictional character, based on someone real.
– Centers on Agatha Christie's eleven day vanishing.
– Feels like a historical fiction I can really get into!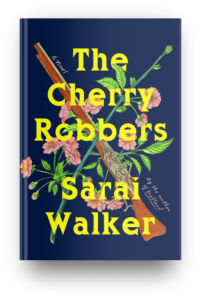 The Cherry Robbers by Sarai Walker
Publisher: Harper (2/8)
Length: 432 pages
The Draw
–  "…Gothic ghost story with a fiery feminist zeal."
– Artist living under an assumed identity in NM.
– Dual timelines reveal a haunted family's past.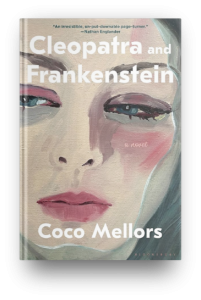 Cleopatra and Frankenstein by Coco Mellors (debut)
Publisher: Bloomsbury Publishing (2/8)
Length: 384 pages
The Draw
–  That title! That cover!
– Modern Lovers meets Conversations With Friends.
– Young artist becomes involved with an older man.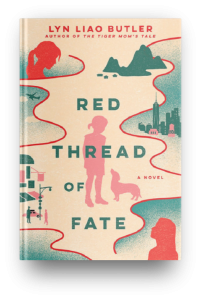 Red Thread of Fate by Lyn Liao Butler
Publisher: Berkley (2/8)
Length: 352 pages
The Draw
–  A fascinating premise centered on family.
– On the brink of an adoption, the husband dies.
– Wife left with much to learn, and an extra child.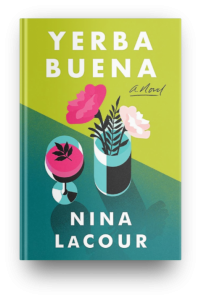 Yerba Buena by Nina LaCour (adult debut)
Publisher: Flatiron Books (2/8)
Length: 304 pages
The Draw
–  Two damaged young women's paths cross.
– A love story with depth to it.
– Love a book set in Los Angeles.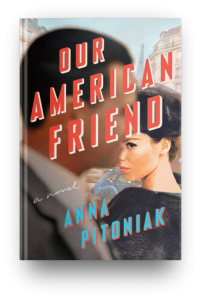 Our American Friend by Anna Pitoniak
Publisher: Simon & Schuster (2/15)
Length: 336 pages
The Draw
–  Loved Pitoniak's last book, Necessary People.
– Cold War Era spy thriller is a departure for Pitoniak.
– First lady crosses paths with a young journalist.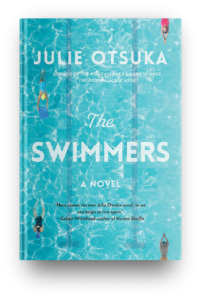 The Swimmers by Julie Otsuka
Publisher: Knopf (2/22)
Length: 176 pages
The Draw
– A fan of Otsuka, especially The Buddha in the Attic.
– Story of mothers and daughters and loss.
– It's very short!
Early March Releases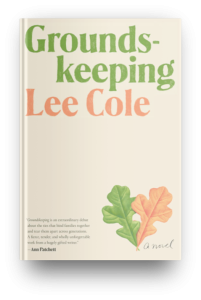 Groundskeeping by Lee Cole (debut)
Publisher: Knopf (3/1)
Length: 336 pages
The Draw
– It's 2016, with tense relationships between family.
– Two writers in a secret relationship.
– Great blurb by Ann Patchett.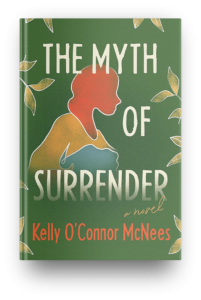 The Myth of Surrender by Kelly O'Connor McNees
Publisher: Pegasus Books (3/1)
Length: 336 pages
The Draw
– Takes place during the 1960's "Baby Scoop Era".
– Two women in a home for unwed mothers.
– A touching story of motherhood and friendship.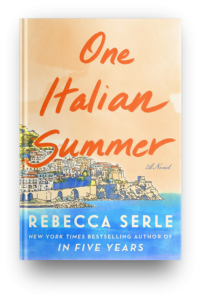 One Italian Summer by Rebecca Serle
Publisher: Atria Books (3/1)
Length: 272 pages
The Draw
– Because I wish I were in Italy right now!
– I love a good mother-daughter story.
– You can count on Serle to deliver good brain candy.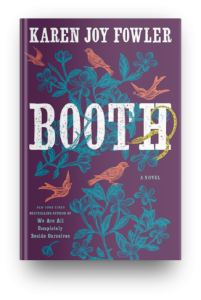 Booth by Karen Joy Fowler
Publisher: Putnam (3/8)
Length: 432 pages
The Draw
– Imagining the family behind John Wilkes Booth.
– Ten children in this theatrical family.
– Scandals and triumphs, leading to a breaking point.
The Golden Couple by Greer Hendricks and Sarah Pekkanen
Publisher: St. Martin's Press (3/8)
Length: 336 pages
The Draw
– A writing duo you can count on for fun suspense.
– Couple seeks help from unlicensed therapist.
– I've already listened to, and thoroughly enjoyed it.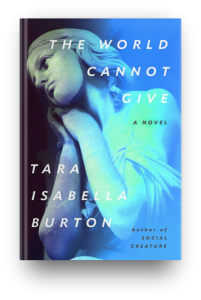 The World Cannot Give by Tara Isabella Burton
Publisher: Simon and Schuster (3/8)
Length: 320 pages
The Draw
– It's a dark campus novel.
– A school's chapel choir and its fanatical director.
– Her last book, Social Creature, was sick – in a good way!
I could easily have done more!
What books are you excited about this winter?
PIN THIS POST

⇓