This post may include Amazon links. As an Amazon Associate I earn from qualifying purchases.
Like many other readers, I used to actively avoid nonfiction, but every once in a while, I'd slip one in. As a devoted fiction fan, I began to realize that I could enjoy nonfiction, especially when it read like fiction. So, today I'm excited to share six books in Nonfiction November's challenge for the week, "Reads Like Fiction." For this challenge, I turned to both older and newer nonfiction reads that I think make prefect choices for reluctant and/or budding nonfiction readers.
Nonfiction November is a fabulous month dedicated to all things nonfiction. We're all lucky to have a different blogger hosting each week's topic: Katie at Doing Dewey, Sarah at Sarah's Bookshelves, Julie at Julz Reads, Kim at Sophisticated Dorkiness, and this week, Rennie at What's Nonfiction?. Head on over to her blog to link up your own "Reads Like Fiction" selections!
Historical Accounts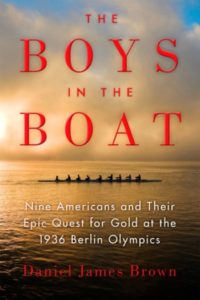 The Boys in the Boat by Daniel James Brown – A bunch of college boys rowing crew in the 1930's? Every single time I looked at this book, I thought "dullsville," but I kept hearing about it. Finally, in a moment weakness I picked it up. When I'm wrong, I'm REALLY wrong. It was as good as any novel I'd read in a very long time. Over the years, I've recommended The Boys in the Boat probably more than any other book. I think its story has mass appeal and it definitely reads like fiction.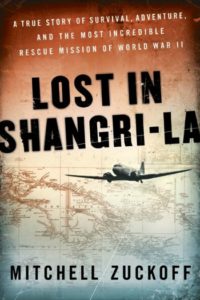 Lost in Shangri-La by Mitchell Zuckoff – This was another sort of desperate read for me. My Kindle died, and while I was waiting for another one, I downloaded this book free from iTunes. I read a 400 page book on my phone! That's how good this true story of survival and rescue was. Near the end of WWII a small U.S. plane went down in the mountains of New Guinea. Three military members (including one woman) survived and managed to stay alive for nearly two months, as others tried desperately to find a way to rescue them. Excellent!
Memoirs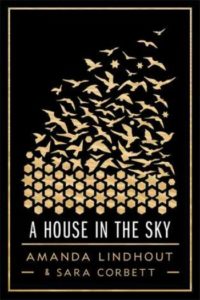 A House in the Sky by Amanda Lindhout and Sara Corbett – Can you imagine being held captive for 460 days? That's what happened to Lindhout in 2008 when she was trying to work in Somalia as a photographer/journalist. She was held for a ransom that her family couldn't pay and time after time negotiations broke down. As her captors grew more frustrated, they often took it out on Lindhout, who suffered terrible abuses, and crippling loneliness. Her writing was only so-so, but her journey compelling.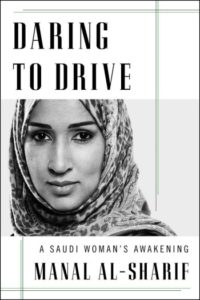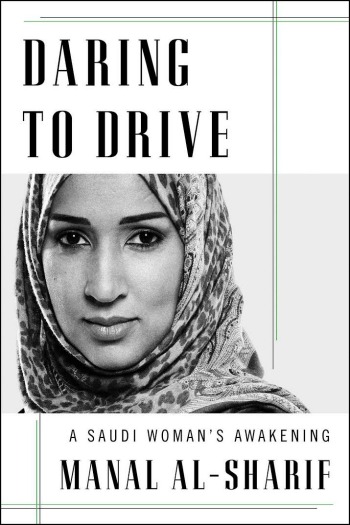 Daring to Drive by Manal al-Sharif – An inspiring memoir to be sure, Daring to Drive won the title of my favorite nonfiction book for 2017. In the spring of 2011, Manal al-Sharif was arrested for driving in Saudi Arabia, but her courageous story began long before that day. Raised and radicalized in a devote Saudi family, her path to becoming a woman willing to take a stand for all women was full of twists and turns. I often found myself on the edge of my seat, eager to see what would happen next in Manal's life. (my review)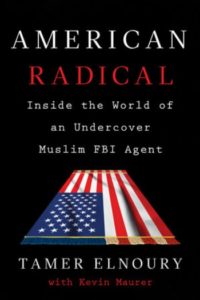 American Radical by Tamer Elnoury – I just DO NOT read spy novels or cop stories, but somehow I loved this memoir that was both. Beginning his career as an undercover cop, after 9/11 the FBI eventually recruited Elnoury. Besides his brains and wiles, Elnoury just happened to have two traits that made him uniquely qualified to help in the war on terrorism: he spoke Arabic, and was Muslim. You see, sometimes truth is stranger than fiction. His was a breathless real life thriller to be sure. (my review)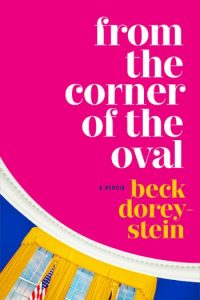 From the Corner of the Oval by Beck Dorey-Stein – Being down to your last dime and then getting an amazing, life changing job at the White House off of Craigslist? Could ANYTHING sound more fiction than that? Well, sometimes life truly is stranger than fiction. Getting hired was only the beginning of Dorey-Stein's nearly five year journey working as a White House stenographer during the Obama years. Whether it was her work life OR her personal life, everything about it read just like fiction! (my review)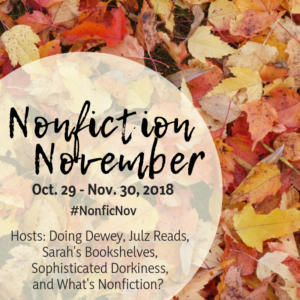 What are your favorite nonfiction books that read like fiction?
Disclaimer: There Are Amazon Associate links contained in this post.