This post may include Amazon links. As an Amazon Associate I earn from qualifying purchases.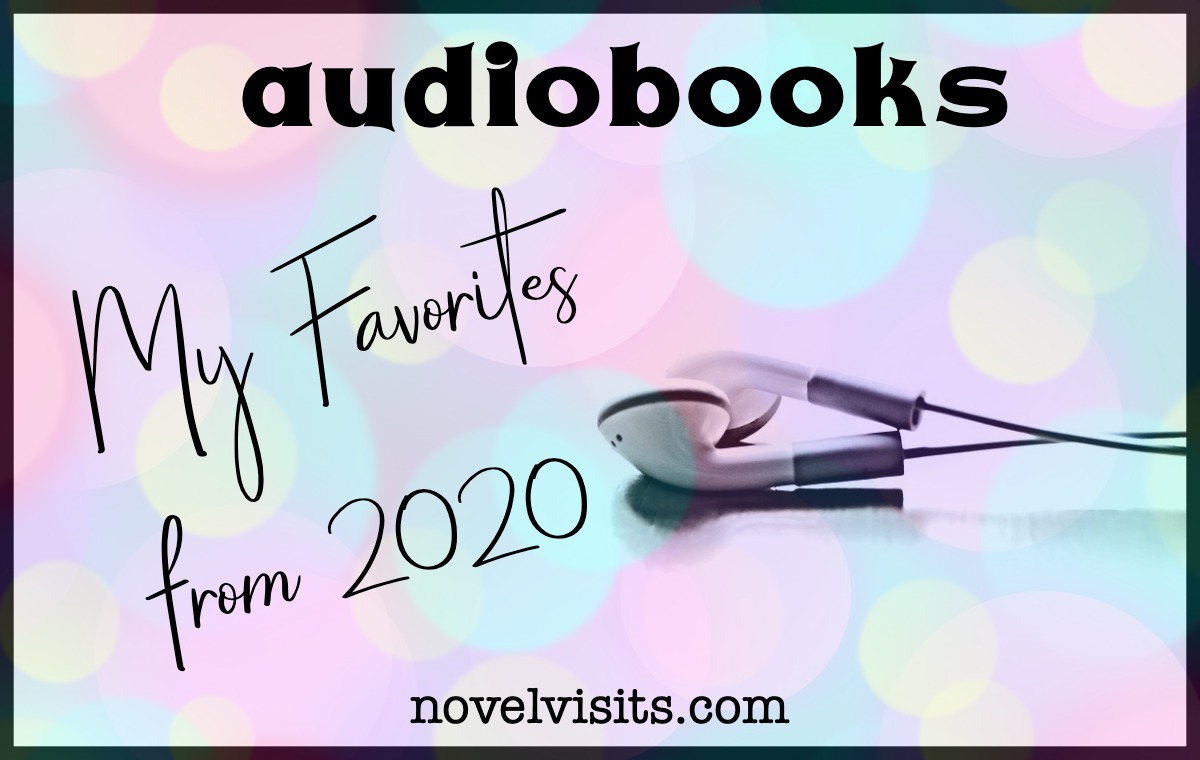 There's no denying it, 2020 has been a really awful year in so many ways. COVID, the election season, figuring out how to work remotely, and a couple of family tragedies all played into making my reading tastes really different this year. I tended to go for lighter books and that was especially true when it came to audiobooks. Thanks to lots of walking, I made up for not commuting and kept my number of audiobooks up to about a third of my reading or 36 books listened to as of this writing. Today I'm sharing my nine favorite audiobooks released in 2020. I also listened to some amazing backlist audiobooks that I'll be sharing in a post later this month. Now on to my faves!
NONFICTION AUDIOBOOKS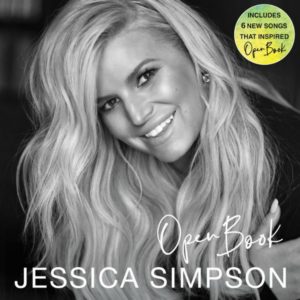 Open Book by Jessica Simpson – I went into this book with no expectations and was completely blown away! I found it a pleasure spending time with and getting to know Jessica. She felt very real and honest to me, willing to bare her flaws and her mistakes, taking responsibility along the way. At times, Jessica's story both touched and inspired me. (my review) 
Narration: Jessica narrated herself, making me feel like I was sitting in her living room while the two of us were chatting.    Amazon      Libro.fm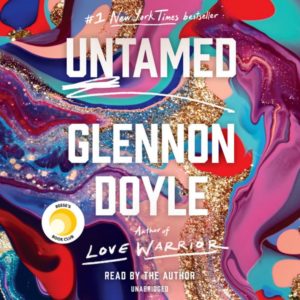 Untamed by Glennon Doyle – I listened to this book in early April, when things felt so out of control, and hearing Glennon speak was SO inspiring, SO uplifting. The way she looked at the challenges in her own life, dealt with them, and built a new life for herself felt like and blueprint for the journey we were all embarking on. Her words, "WE CAN DO HARD THINGS," became my mantra last spring. (my review) 
Narration: By Glennon Doyle herself and she's fabulous!   Amazon      Libro.fm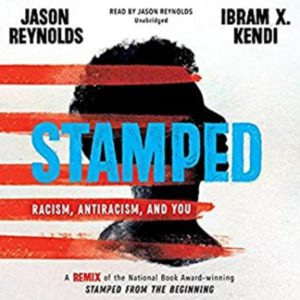 Stamped: Racism, Anitracism, and You by Jason Reynolds and Ibram X. Kendi – I was a little overwhelmed by the length of Ibram X. Kendi's full length book, Stamped From the Beginning, so decided to start with this YA version on audio. I was immediately drawn in by all the history of racism that I NEVER learned in school and my kids never learned in school and the students I teach aren't learning in school. I don't teach social studies, but sent links to Stamped to some of my friends who do. It would be a great book for schools to use. (my review)
Narration: Jason Reynolds completely drew me in and made me want to just keep on listening.    Amazon      Libro.fm
FICTION AUDIOBOOKS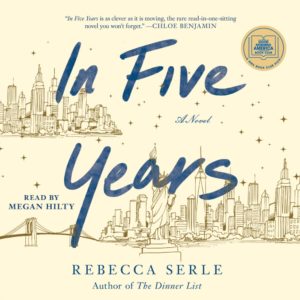 In Five Years by Rebecca Serle – I listened to this book right at the beginning of lockdown and it was a perfect story for that time. I was looking foe something on the lighter side, but got was much more. Without giving much away I can simply say that this story begins with a woman's dream on the night of her engagement in which she's living a different life with a different man. The dream is so real she struggles to let it go.  From there, In Five Years becomes a love story that truly took me by surprise. (my review)
Narration: Megan Hitty did a fabulous job narrating Serle's story making it a pleasure to listen to.    Amazon      Libro.fm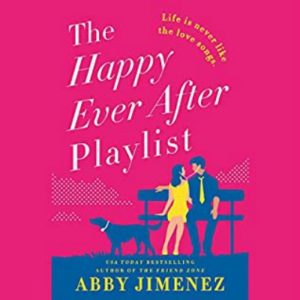 The Happy Ever After PlayList by Abby Jimenez – This book is the perfect example of how my reading needs changed last spring. I usually don't do romance, and this book was pure romance. Yet, somehow I loved this story of a lost dog, the woman who finds him, and the indie rock star who owns him. It sounds corny, I know. It was pure fun and I loved all the characters. (my review)
Narration: Dual narrators Zachary Webber and Erin Mallon fully embodied their characters, truly bringing them to life for me.    Amazon      Libro.fm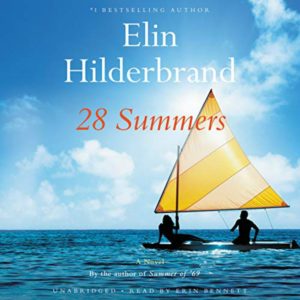 28 Summers by Elin Hilderbrand – I'm up and down on books by Hilderbrand. Many are just a little too sappy for me, but 28 Summers was NOT one of those books. I adored this story of a couple with complicated lives who only manage to get together for a few days each summer. Because Hilderbrand told so much more about their lives than just their love story, this was a rich, deeply satisfying book. Definitely one of my favorites this year! (my review)
Narration: There's a very good reason Erin Bennet narrates all of Elin Hilderbrand's books. She's incredible. One of my very favorite narrators.    Amazon      Libro.fm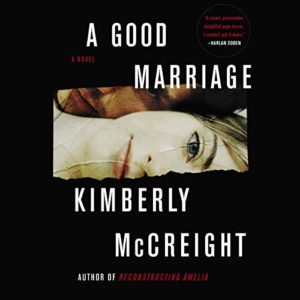 A Good Marriage by Kimberly McCreight – Mystery/thrillers have not been my friend this year, but A Good Marriage was a pleasant exception. As with almost all books in this genre, the ending was a little out there, but still I loved this smart story of a lawyer investigating the murder of another woman while at the same time examining the marriges of both the victim and herself. (my review)
Narration: Sarah Zimmerman, Karissa Vacker, and George Newbern were excellent, always making me eager to keep listening.    Amazon      Libro.fm
The Death of Vivek Oji by Akwaeke Emezi – I loved this beautifully told story of a young man struggling with his own identity. Vivek opens with the title character's death, and the overwhelming grief felt by his parents, his cousin, and his many female friends. Complicating the story of this Nigerian young man are the mysteries surrounding both his life and death, and his most deeply held secrets. (my review)
Narration: I absolutely loved the narration in The Death of Vivek Oji! Both Yetide Badaki and Chukwudi Iwuji were new audiobook narrators for me, and so very pleasing.    Amazon      Libro.fm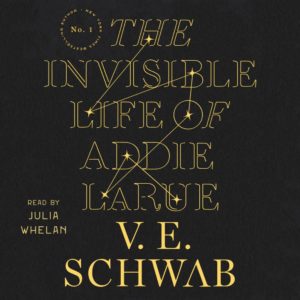 The Invisible Life of Addie LaRue by V.E. Schwab – This is actually the first and only book I've ever done a combination read/listen. It was so good in both formats, that I had to include it here. I don't normally do fantasy, but am so happy I made an exception. It's hard to explain how much I loved this story of a woman who makes a deal with the devil for her freedom, but pays a stiff, never ending price for it. (my review)
Narration: Done by one and only Julia Whalen. Need I say more?    Amazon      Libro.fm
Will you see some of these audiobooks on my
Best Books of 2020 later this month?
Definitely!
PIN THIS POST

↓