This post may include Amazon links. As an Amazon Associate I earn from qualifying purchases.
Happy Holidays to all of you! I hope this strangest of holiday seasons is going well for you and that you're finding plenty of time for books. I'm excited that we're all going to be getting the gift of a COVID vaccine in the coming year (and some even sooner), but sadly we have some dark days to get through first. We can do it! I'm also excited that this is my last week of school for 2020 and then I'll have a much needed break.
On the reading front, I've been on a pretty good roll and have been VERY busy with end of year posts. The following have already posted:
Six Books That Deserved the Hype, Plus Six That Didn't
Six 2020 Underrated Gems to Read Right Now!
DEBUTS – My Favorites of 2020
AUDIOBOOKS – My Favorites from 2020
Coming up:
NONFICTION – My Favorites of 2020 (tomorrow)
Novel Visits ~ Winter Preview 2021 (Thursday)
Best Books of 2020 (next Monday)
Best Backlist Books I Read in 2020 (December 29th)
Now let's get on to books!
Hosted by Kathryn at Book Date
Last 2 Weeks' Reads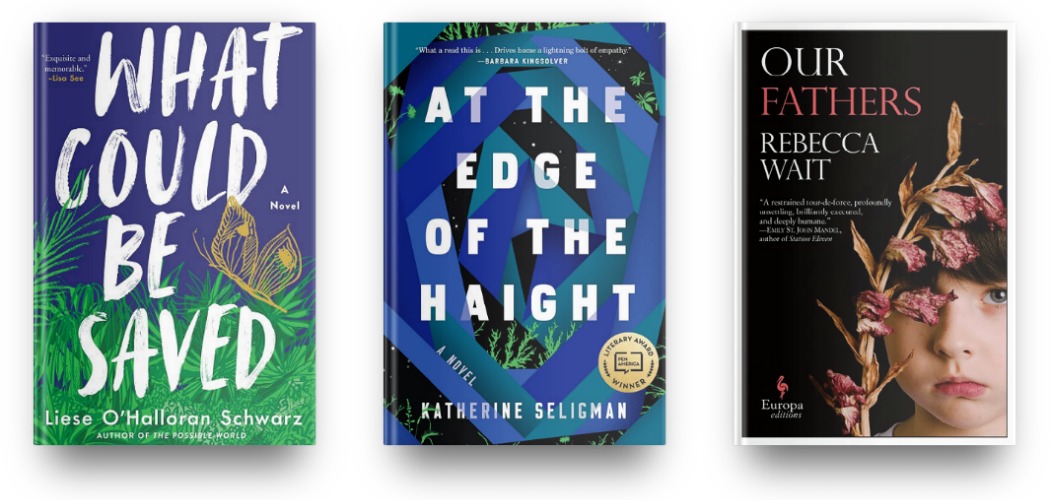 I may not look like I've done a lot of reading these last two weeks, but it feels like it have. My first 2021 book was What Could Be Saved by Leise O'Halloran Schwarz and it kicked off the new year of reading in a great way. It was just the sort of family drama book that I love. I'm going to be recommending this to everyone. Review won't be here until January!
The Edge of the Haight by Katherine Seligman is another 2021 book that I enjoyed. It's about a homeless young woman in San Francisco who stumbles upon a killing. You don't often have a homeless main character, and I found that fascinating. Overall, the book skewed a little YA to me, but that's not a criticism, just a fact. I'll also review this one in January.
I picked up Our Fathers by Rebecca Wait after author Cherise Wolas highly recommended it to me on Instagram. This is a dark story of man who was the only survivor when at 8-years old his father killed his mother, brother, sister, and then himself. More than 20 years later he returns to the small island where it happened, still trying to understand what happened. The writing was great and I really liked the overall story, but it did move slowly. Mini-review coming soon???
Currently Reading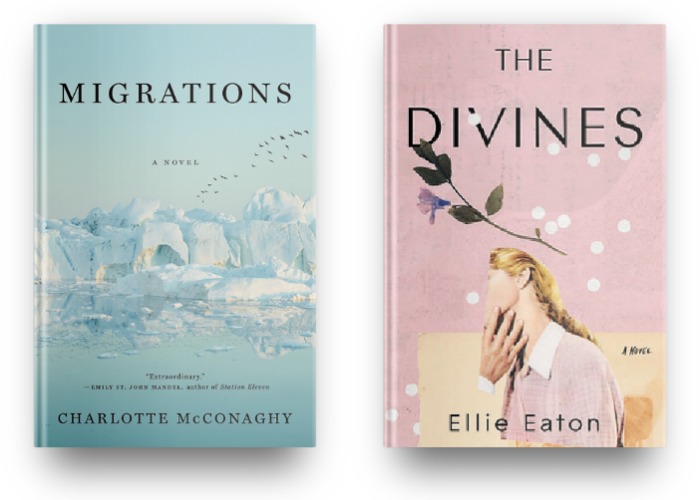 I had to take a break from listening to A Promised Land. It's good, but has TOO MUCH detail. I think Obama's editor was a coward and should have reined him in a little. I'll go back to it, but am currently listening to Migrations by Charlotte McConaghy. I'm enjoying this story of a future world where many, many animals have gone extinct and a woman determined to follow the last arctic terns. With an hour left, I know it's not going to be one of my top books of this year, but it's been a solid listen.
In 2020 I read almost no coming-of-age stories, but in 2021 I have a whole slew of them and The Divines by debut author Ellie Eaton is my first. I've been flying through this story of a woman looking back on the last year she spent at an elite British girls' school. From the beginning we know it ended in tragedy, but why/how has yet to be revealed.
Likely to Read Next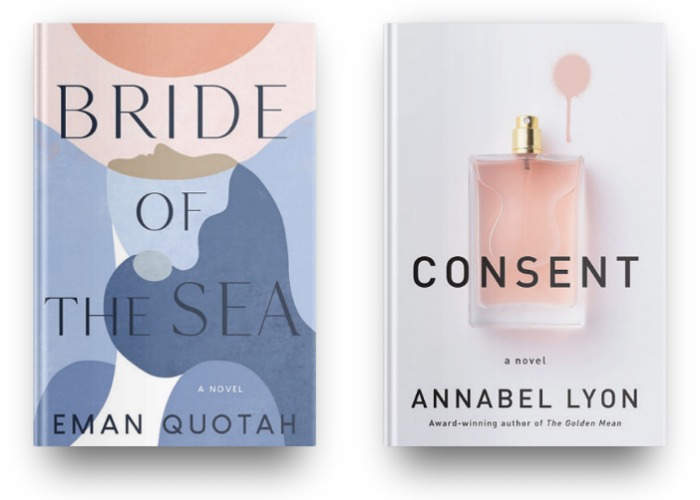 These are both 2021 books, but I also have a couple 2020 books I'm waiting on from Libby. If those come through this week, these will have to wait. Bride of the Sea by Eman Quotah is the story of an immigrant family torn apart from the inside and the daughter who tries to understand it all as an adult. It sounds like compelling read to me.
With two different plot lines that eventually come together, Consent explores sister relationships and is "…a thought-provoking exploration of the complexities of familial duty, and of how love can become entangled with guilt, resentment, and regret."
I hope you have a great week in books!