This post may include Amazon links. As an Amazon Associate I earn from qualifying purchases.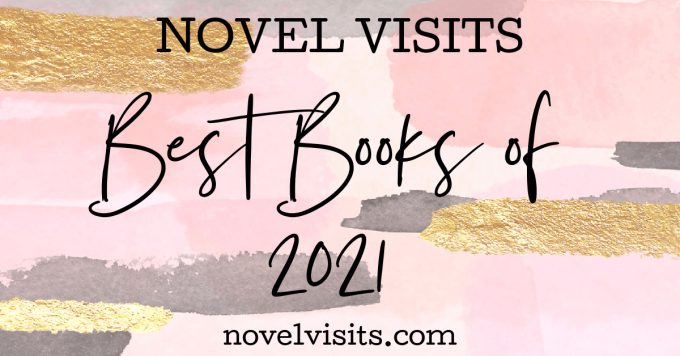 Another crazy year is nearing its end, and I think I'm glad. 2021 was a year of great sadness, but also happy changes. We quite suddenly lost out mom in May and that's left a hole in our family that will never quite be filled. Her passing did give me the push I needed to retire from teaching and that has been a joy. It's impossible to tell you how much I'm reveling in the my new found freedom, and how much I'm loving the additional time to do exactly what I want.
I thought I'd have a lot more reading time, but have come to realize I'm never going to be a 200 book a year reader. There are plenty of other things I like to do, so 120 is about my sweet spot. As of this writing, I'm at exactly 120 books finished, so I had a lot to choose from for my Best Books of 2021. To make it slightly easier, I chose to only include fiction this year. I've struggled with nonfiction the last two years and feel a little broken in that area. It's definitely the main thing I want to work on in 2022. You're also going to find A LOT of overlap with My Favorite Debuts of 2021 because I have not struggled with debuts. But enough of all that, lets get onto the ten books from 2021 that I fell hardest for. These have had the staying power to earn them a spot on my Best Books of 2021! 

My Favorite Book of 2021 / Best Debut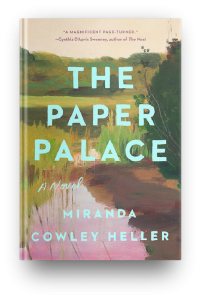 The Paper Palace by Miranda Cowley Heller
My Reasons: Back in June this book left me with a massive book hangover that I still haven't recovered from. The story of a woman torn between two men has been a little divisive in the book community, and I've struggled with fully understanding why. For me The Paper Palace had it all: a wonderful sense of place, strong character development, and a plot that propelled me to read "just a little more" over and over again. On top of that, I LOVED the ending! (my review)
Best Family Story / Book I Connected to Most Personally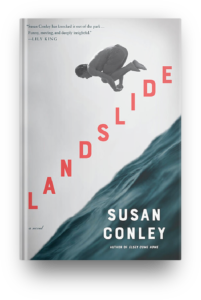 Landslide by Susan Conley
My Reasons: Sometimes you read a book that completely resonates with who you are. That's what Landslide did for me. It's a simple story of a mother with two teenage sons, and a husband who's often gone. Conley's writing of mother-son relationships was perfection, touching my heart. It made me want my grown sons to be teenagers back in my home again, and that's truly shocking!  This was my first five star book in 2021 and it will be forever on my favorites list. (my review)
Best Underrated Gem / Strangest Premise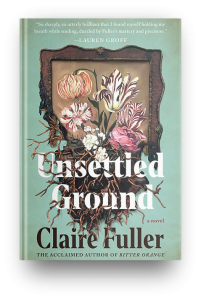 Unsettled Ground by Claire Fuller
My Reasons: This is one of those special sort of books that I like more and more as time goes on. I think it's a bit of a tough book to get in to people's hands because the premise sounds bizarre: two adults in their 50's have lived with their mother their entire lives and when she dies, they are completely lost. But, don't forget that Fuller is a master at storytelling, and 𝘜𝘯𝘴𝘦𝘵𝘵𝘭𝘦𝘥 𝘎𝘳𝘰𝘶𝘯𝘥 is a completely unique, rich character-driven novel  that given time, you just might love as mush as I did. (my review)

Best Story with Substance / Will Make You Laugh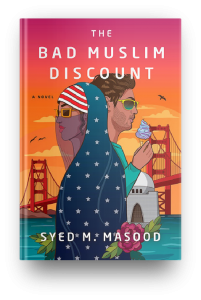 The Bad Muslim Discount by Syed M. Masood
My Reasons: You have to love a story that makes you laugh-out-loud and that's exactly what Masood accomplished for me in The Bad Muslim Discount. Don't get me wrong, the story of two immigrant families, one from Pakistan and the other from Iraq, had very serious themes around the lives of Muslim immigrants to the U.S. It was a complex story, but I most loved the  the irreverent humor. and found Masood's writing to be absolutely stellar. (my review)
Best Book Overflowing with Compassion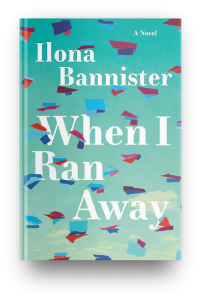 When I Ran Away by Ilona Bannister
My Reasons: This book is one of the best I've ever read that gets to the heart of postpartum depression. Bannister's main character, Gigi, suffered from a severe case after the birth of her second child. It was debilitating, paralyzing, completely overwhelming. She was ashamed. All the while, as Bannister gave the reader Gigi's story, she somehow made you care more and more about this troubled woman. I, for one, wanted to reach out and hug her or offer to babysit! (my review)
Best Literary Mystery by a Debut Author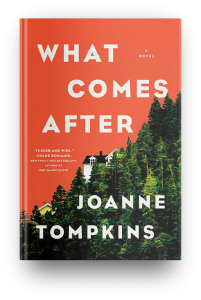 What Comes After by Joanne Tompkins
My Reasons: The literary mystery is quickly becoming one of my favorite sub-genres and What Comes After filled that space well. You need to let yourself sink into this story, centered on a pregnant, homeless girl who finds herself in the most unlikely of places. It adds to the mix two grieving parents who have both lost their sons, one at the hand of the other. Somehow Tompkins wove these disparate characters into a story that was both compelling, and heart warming. (my review)
Best Literary Mystery by an Established Author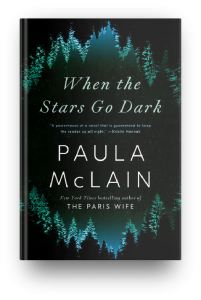 When the Stars Go Dark by Paula McLain
My Reasons: Paula McLain is a master of historical fiction. I loved The Paris Wife, Circling the Sun, and others. I knew her latest book was going to be a departure, but I didn't realize what a brilliant departure it would be. Her most personal story to date, When the Stars Go Dark tells the story of a troubled police detective and a missing girl, that reminds the detective of her own dark youth. With McLain's exceptional storytelling, I was mesmerized from start to finish! (my review)
Best Immigrant Story / Book More People Need to Read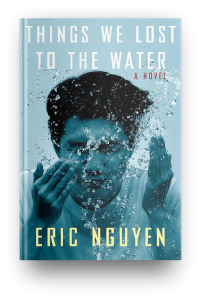 Things We Lost to the Water by Eric Nguyen
My Reasons: Eric Nguyen is most definitely an author to watch. He wove together a complicated story of a family of Vietnamese immigrants in a most unusual way. His focus began with the mother grappling with suddenly being a single mother in a strange new land. As time passed, that focus shifted to her sons who were becoming more "American" day by day.  Nguyen's writing was gorgeous, his character development, subtly layered, and his sense of place, transported me. (my review)
Best "Literary" Literary Fiction / Lessons Learned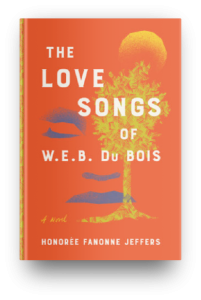 The Love Songs of W.E.B. Du Bois by Honorée Fanonne Jeffers
My Reasons: The longest book I read this year was also the most literary book I read. As expected from a poet, the writing was beautiful as Jeffers took two storylines and interlaced them together into a cohesive story that brought together the many complicated generations of a Black family in Georgia. From the Indigenous people who first occupied the land, through a young woman trying to find her place amongst all that history, Jeffers delivered a wonderful story that never felt long! (my review)
Best Book That Came Out of Nowhere / Fastest Read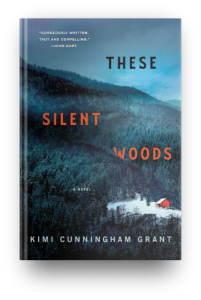 These Silent Woods by Kimi Cunningham Grant
My Reasons: I thought I'd already found all my "best books"  and then I picked up These Silent Woods. This story of a father and his young daughter living off the grid in a cabin deep in the Appalachian mountains had the advantage of absolutely no expectations. I flew through it in a day and a half. From page one right through to the end I loved being wrapped up in the story of Cooper and Finch. Full of suspense, this surprising  fall book still managed to make me cry! (my review)
What were your favorite books of 2021?
PIN THIS POST

 ⇓